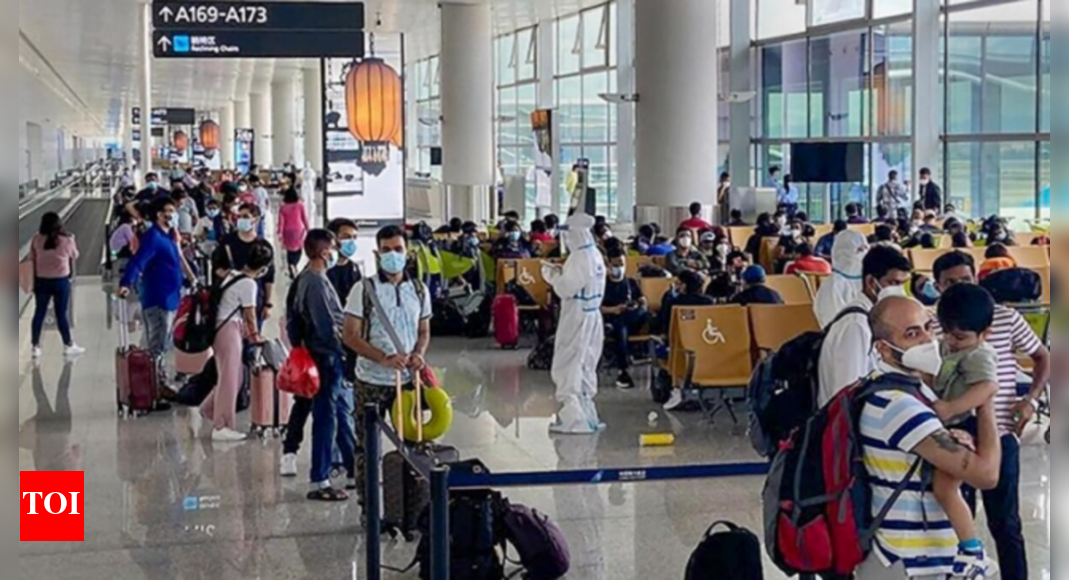 The US and the UK have made it mandatory for all incoming passengers, including those from India, to carry a negative Covid-19 test report or proof of recovery from the contagion amid the rising number of
Omicron
cases.
In the US, the new protocol will come into effect from December 6. The UK will implement the measures from December 7.
US travel requirements
Indian officials said the updated requirements of the US apply to all passengers over two years old.
The amended order will be effective for flights departing to the US from a foreign country at or after 10:31 AM IST on December 6.
Passengers will be required to show a negative Covid-19 viral test result, taken no more than 1 day before travel. The 1-day period is 1 day before the flight's departure.
In the absence of a negative Covid-19 report, passengers will have to produce documentation of having recovered in the 90 days before boarding their flight.
UK travel requirements
The new pre-departure testing requirements will come into effect in the UK from December 7 at 4 a.m. All flyers aged 12 or above must take a PCR or LFD Covid-19 test before they travel to England from abroad.
The test must be taken within two days of travel date to England.
This requirement applies regardless of vaccination status.
Some people, including children aged 11 and under, are exempt from taking the test.
The UK has an estimated 160 Omicron cases while the US has reported around 20 cases of the new variant.