Yami Gautam
is celebrating what can be called the best and the busiest year of her life. Returning to the
Bollywood
turf from an intimate wedding, Yami is making sure her professional life is expansively productive while she enjoys wedded bliss too. A decade into films and the
actress
continues her trailblazing journey of self-discovery and success with more than half a dozen films in the pipeline. Ahead of her birthday, Yami indulged in a candid chat with ETimes and shed light on her journey, hits and misses, pay disparity, and much more. Excerpts:
After 'Vicky Donor', how did you dodge getting stereotyped? Did you constantly feel the need to reinvent and prove yourself, not to repeat your characters?
I tried, but I don't think I could dodge that bullet of stereotyping. I was stereotyped by so many people, different actors, and for different reasons. But the important thing is to come out of it. You have to reinstate your belief in yourself, what roles you want to do, and the fact that you need to be the driver of this journey. You will have a lot of people around you, which is good, but the decision-making needs to be yours. Unless something is so refreshing that it opens your eyes and makes you feel huge. I made a debut with a film like 'Vicky Donor' which was as progressive as one could get at that time. I didn't really understand what needs to be done next. 'Badlapur' again was another attempt at a small, screen presence, which I have to underline because I was asked a lot of times about it. I feel comfortable talking about it now but at that time it used to play on my mind, what am I doing? Why do they compare me with my male counterparts with whom I've begun my journey? How does it matter if it is a small role? If it is an impactful role with a good director, so even if it is for two scenes, why should it matter?
You have had immense box office success with 'Vicky Donor', 'Kaabil', and 'Uri: The Surgical Strike'. How important are those numbers for you? Do you consider them as a validation of your performance?
Well, the money is not coming into my account at least… that's for sure (laughs). It feels really good when your film does well, obviously! But I think the joy of filmmaking or working on certain films, when you surpass that feeling that my film should hit a certain mark at the box office when you think beyond that, it means you are whole-heartedly invested in that film and character. These things play a lot on your mind and I wouldn't want to do that on the sets. We are making films not just for ourselves but even for the audience, creativity and commerce is unique combination but if it jams well then there is nothing like it. The whole idea is to do films that have your heart in them and something which has the ability to connect with the audience. When 'Uri', 'Bala' or 'Kaabil' did well… I knew they would do well, I had that instinct. When a movie works well at the box office, that's the best feeling.
As you said, the money is not flowing into your bank account… what is your take on pay disparity in Bollywood?
(Laughs) Well, we all have our respective remunerations and I respect that but there is, of course, a pay disparity. It will take time, the conversation has just started. I'm sure the change has started taking a certain shape for certain actresses and I am glad but when you speak of the majority culture, it takes time because a fixed structure has been set for a really long time. It will take time but the good part is that the awareness has begun and it shouldn't just be about pay parity. It should also be the kind of roles that are written first for women. When 'Bala' came, a lot of people told me and Amar (Kaushik, director), "How will Yami do this role? This is a comedy character and she comes across as a very intense person!" But it just took one person's faith to make the film happen and it was written really well. We need more such substantial opportunities also. We can only support this argument that way. I think it will go hand in hand with the kind of roles that are being written and the faith that writers, makers, and producers will have in female actresses and I think the audience is ready for that. It doesn't have to be only a female-led one, it can have a balance of good characters. I don't see why there aren't many comedy characters written for females? We've had such outstanding actresses do that in the past! I'm sure the gap will be bridged soon.
Go on…
Also, a very small but significant thing I would like to add here. During interviews, we actresses often say, including me, that, 'I play a very strong girl in this film'… have you ever heard a guy say, 'I play a very strong role in this film'? Why do we have to underline our roles? The thing is that we have to be expressive, we have to be verbose. I am a strong girl… that's the conditioning. But now there is a broader awareness, we are opening up to ideas and newer opportunities.
It was remarkable to mention how actresses need to highlight their characters, unlike their male counterparts… In addition, very high beauty standards are set for actresses. But you recently decided to post unedited and non-airbrushed pictures on social media handles. What inspired you to put across the message about self-love?
You just have to allow yourself to be free… that's the whole idea. The perspective that I would have 5-10 years back could be different from what I have now. And there is always a correct time to do certain things and it is just about listening to yourself and realising that you need to decide what makes you feel happy, good, and comfortable. Expressing that made me feel really good. The fact that I read all the comments on that post and I thought I connected with so many girls and boys. People commented, 'My boyfriend/ husband thinks that actresses have such flawless skin and why can't you have' or 'this whole pressure of trying to look like you guys but this post made us feel you are also a human'. I felt such a breather of relief. You don't realise sometimes that everything has a tendency to have an impact in some way and if it is a good one then it feels great. I wanted to do this for a long time but of course, we've chosen to be a part of an industry where our physical appearance or your vanity plays a pivotal role, especially when you are an actress. Everything is tied up, it is not like 'aapkimarzihai, aapmanabhikarsaktehoyeh ad' but it is not that easy.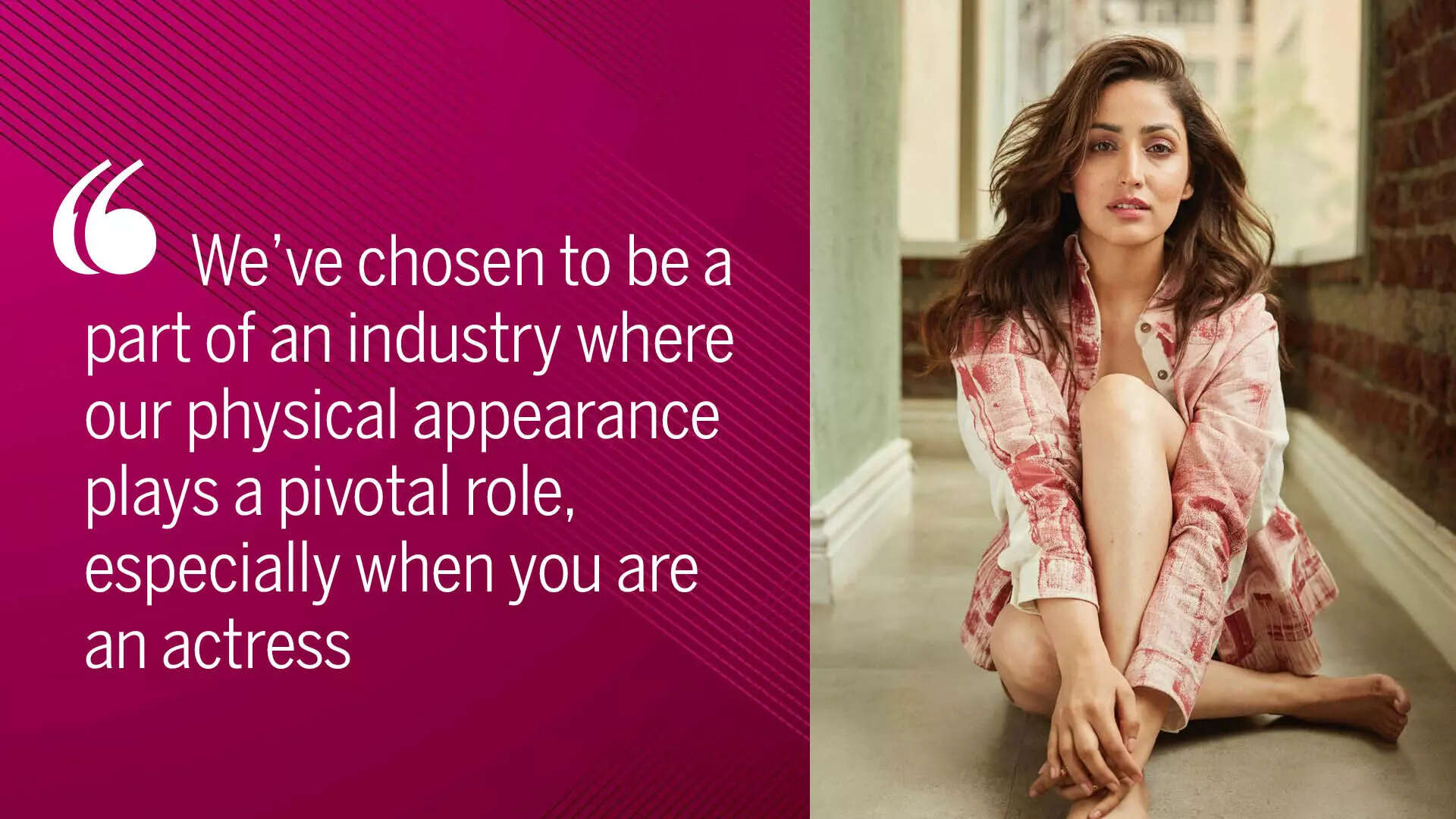 Every industry has its own pressure, everybody has their own journeys. I am not calling this pressure but it comes with the job that I do and you've got to do what feels best for yourself. If you have the liberty to be who you are, to work what you want to, with whoever you want to do, then so should be mine too. But there are times when you see a different aspect, a more personal aspect of a public figure and I hope that people connect with that and take it in a positive stride. That post came from my heart and it was not planned at all. We just went with the flow and I wrote about it from my heart. I feel anything that comes from the heart connects with the people, they understand the sentiment and I am glad.
Being successful comes with its own share of rejections. How have you sailed through those phases and got yourself back up?
Can I just single-handedly give credit to my family for that? If it was not for my parents, my brother and sister… I don't think it would have been easy to survive emotionally with suchstrength. We are human beings, we are sensitive, we all have emotions and nobody is immune to disappointments, feeling low, having bad days, or doubting yourself. We all do this but you must count yourself lucky if you have a family to lean on. So it has always been my family, especially my mother.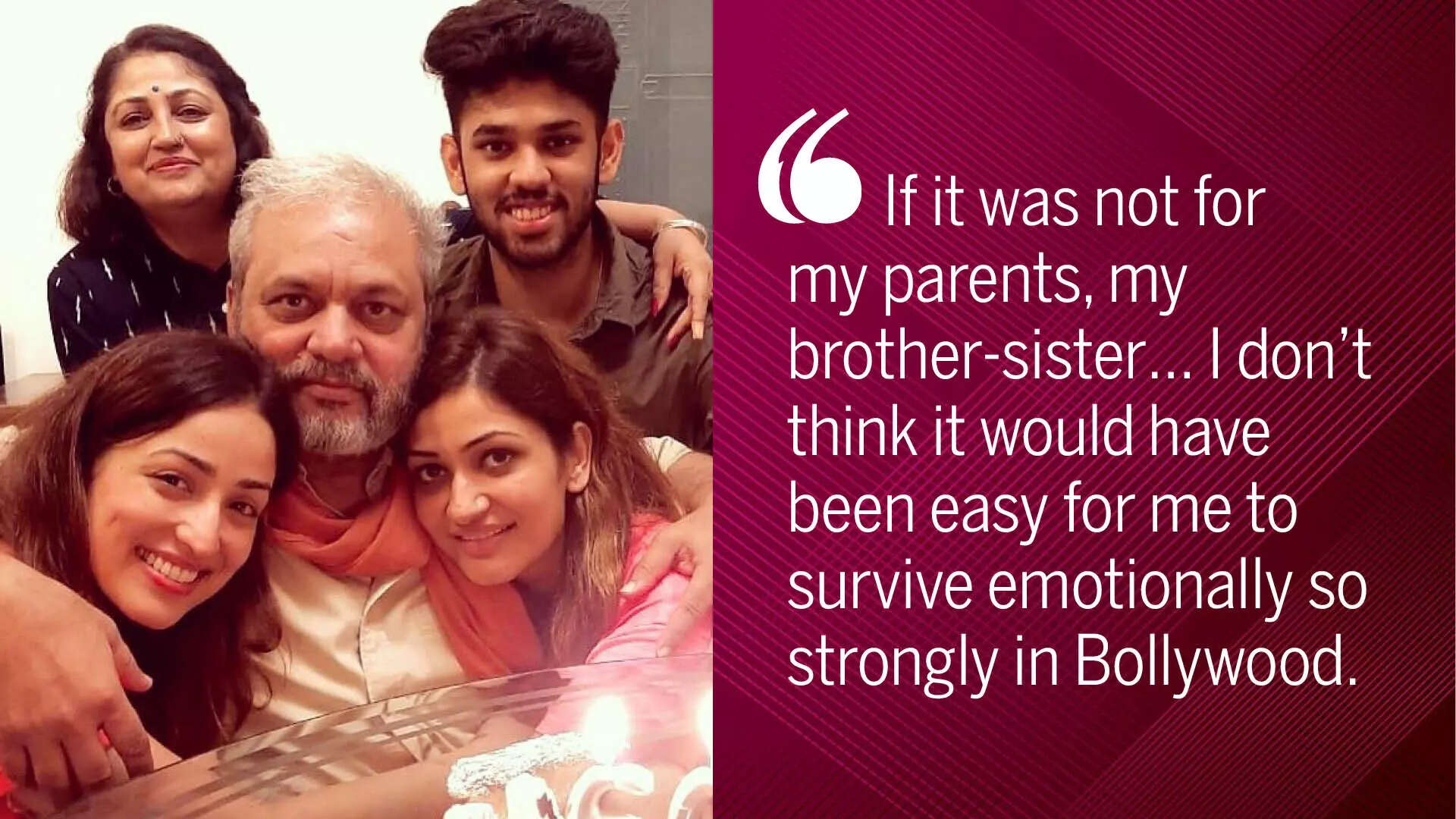 Now that you are married to a filmmaker, do you exchange ideas at home?
(Laughs) Well, we talk about a lot of ideas! We actually love watching things together and then we discuss all that and it's fun. We watch something nice and that's how the day ends. No matter how long his day has been or mine, it has to end while watching something nice and we discuss it. The next day we also discuss the emotions of the actors, performances. We cab pick up and discuss anything, not just for that film but also generally. We are just curious, it is just nice that you can discuss these things with someone whose opinion matters to me a lot. I really look up to him. So, that's how we explore ideas.
You'll be completing a decade in the film industry next year… have you achieved everything that you had hoped for back in 2012 when you arrived on the scene with 'Vicky Donor'?
I feel I have just begun! It feels like it is 2013! When I look back at all the films, I feel as if I have just made my debut in a lot of ways. I am happy now with the kind of work that is coming my way, or that I expect myself to do. There were certain things that I expected myself to do back then as well, but then there can be a difference in expectations and what you get! That's life, it happens. But the good part is that I learned it and I learned it the hard way, which is the best way. In some way or the other, you will come across a hard time, but it was necessary. I've kind of reached a stage where I feel I don't have anything to lose. Also, you have to have a reality check of where you stand and who you are. I come from a very successful debut film, a very good role and got so much appreciation. I remember whenever I used to visit Kolkata people would be like 'Ohh, you are a Bengali' and people in Chandigarh never believed that I was raised there. So that's something I would give to Shoojit (Sircar) da, for helping me get into the skin of the character. But the reality was totally something else and it takes you a while to acknowledge it.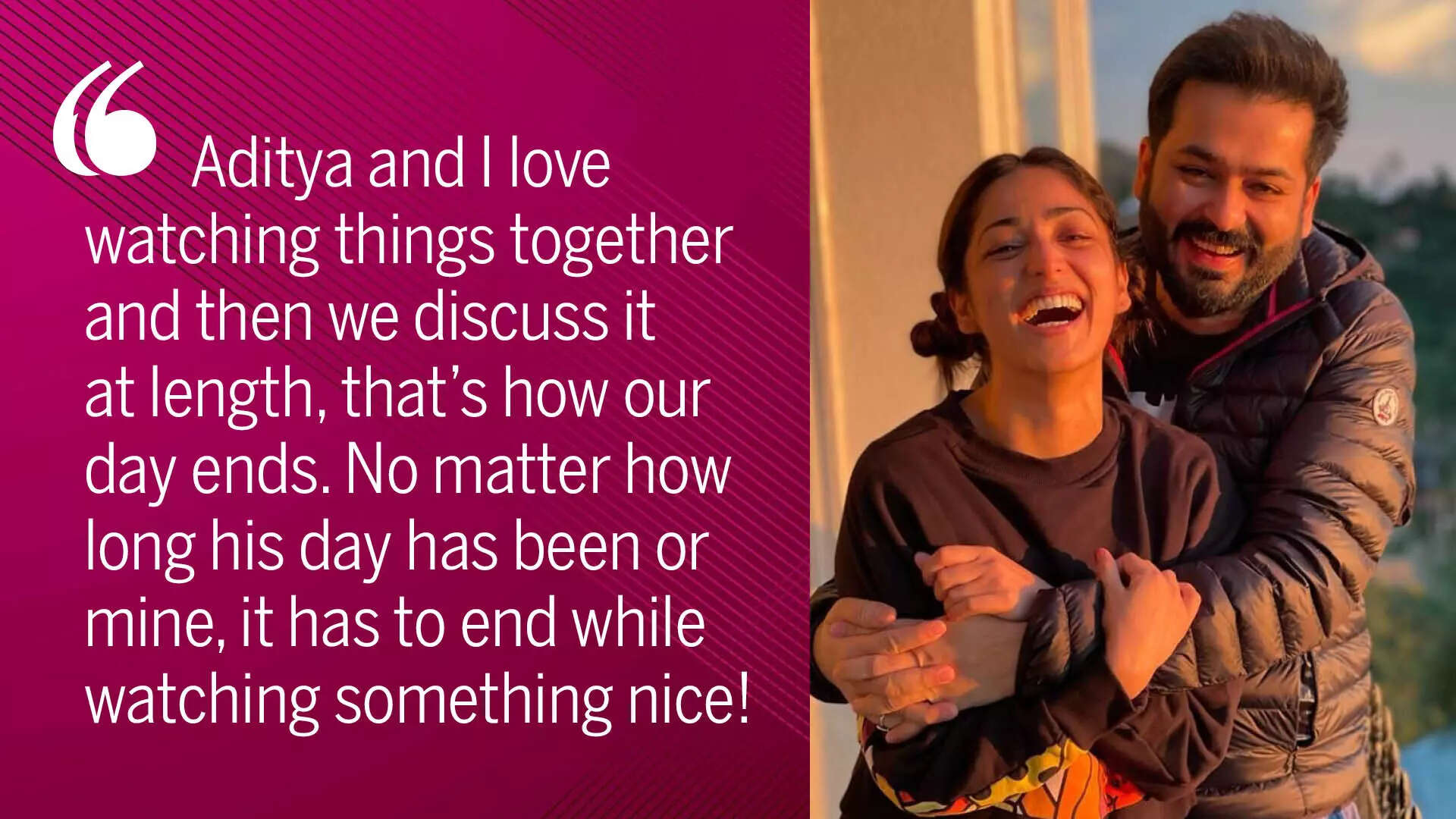 One piece of advice that you would give yourself from a decade ago?
You may have a different journey from others. If a path is not working, you need to shift gears, you should know how to adapt. It comes with experience, it comes with time. Especially when you have certain Dos and Don'ts, certain ethics in mind, or come with a specific thought process. And for somebody like me, I am not comfortable if I'm told, 'You need to be seen everywhere, you need to be everywhere!
One needs to work hard on an aspect that can be improved but there will always be one part of you that will remain the same. So you should just let that be, you need to recognise what needs to be improved and improvised and be better with time and what part of you that needs to be the same as you were and respect yourself for that. I do that and I think that's why I am happy where I am. There is a lot to be done and discovered. The audience needs to see what I am capable of and even I need to explore what I can do.
You have a packed schedule ahead… can you shed some light on your upcoming projects?
I always believe that you should let your work speak for yourself so I'll just give the technical details. I'm coming up with 'Dasvi', which is an interesting take on the education system and I play a cop… a jailor to be specific and I won't add any adjectives here that it is 'interesting' or a 'very special' role because all my films are special. Then I have 'A Thursday' coming up. It talks about something which I feel is really important and relevant, as a girl, as a citizen, as a member of society, as a human being! I think this movie will find its place in a lot of people's hearts. I play a kindergarten teacher who takes her little kids as hostages… so it is a psychological drama. And then I have 'Lost' coming up where I play a crime journalist and it is a take on the integrity of today's media in the current times and how it plays a role in our lives and vice-versa. It is an emotional thriller, an investigative drama but has an undertone of very human emotions. Then I have 'OMG: Oh My God' sequel, which again talks about something very relevant, coming from the heartland of our country and talks about an important topic. They are all in very entertaining spaces in their own different ways. And right now I'm shooting for a film which has not been announced yet. But I assure you all the films are very different from each other and I hope I have done justice to all. I am quite excited to see how these pan out.