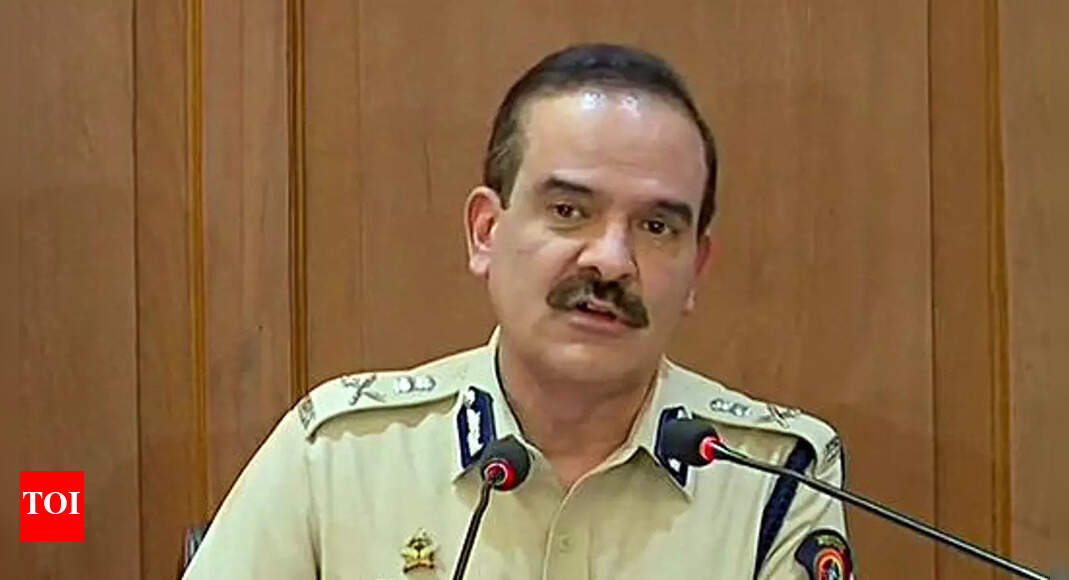 NEW DELHI: In a relief to former Mumbai police chief
Param Bir
Singh, who went underground fearing arrest in criminal cases lodged against him and was subsequently declared an absconder, the
Supreme Court
on Monday granted him protection from arrest while asking him to join investigations after his counsel said the cop was very much in the country.
While granting relief to Singh, the court expressed deep concern over the ongoing battle between him and former
Maharashtra
home minister
Anil Deshmukh
, who is also being probed by the
CBI
and the ED on the allegations levelled by the senior IPS officer that the NCP functionary had asked for collection of bribes amounting to Rs 100 crore.
It said if a former police chief could not trust the force he had served, where would a common person go for justice.
As the court earlier put a condition that he reveal his whereabouts to get a hearing, Singh's counsel told a bench of Justices
Sanjay Kishan Kaul
and M M Sundresh that the officer had not fled abroad and was hiding in the country fearing a threat to his life from Maharashtra Police.
The bench granted him a hearing and passed an ex parte order in his favour to grant him protection from arrest. Senior advocate Puneet Bali, appearing for Param Bir Singh, said the ex-Mumbai top cop was being targeted by state machinery, which lodged six "frivolous" FIRs against him after he wrote a letter to the CM against Deshmukh, who is now facing a CBI probe over the allegations.
Bali said his client had no faith in the state police and assured the court that he would appear before the CBI within 48 hours if the probe against him was transferred from Maharashtra Police to the central agency.
He also brought to the court's notice his WhatsApp conversation with Maharashtra DGP Sanjay Pandey in which he was asked to withdraw the letter.
Placing the transcript of the conversation before the bench, Bali said Pandey had advised him not to fight against the system and to withdraw the letter sent to the CM and also threatened that consequences would follow if he didn't fall in line The court didn't delve deep into the WhatsApp conversation.
"We do find the picture very disturbing. An earlier commissioner seems to show lack of faith in police! We wonder what would happen to the common man and what kind of faith would they have in police. The matter has become curiouser and curiouser in the battle between the then home minister and the then police commissioner. The only question which has to be examined is whether in view of the CBI looking into the matter, the other aspects arising are also to be entrusted to the CBI," it said.
"The petitioner shall join the probe but shall not be arrested," it said.