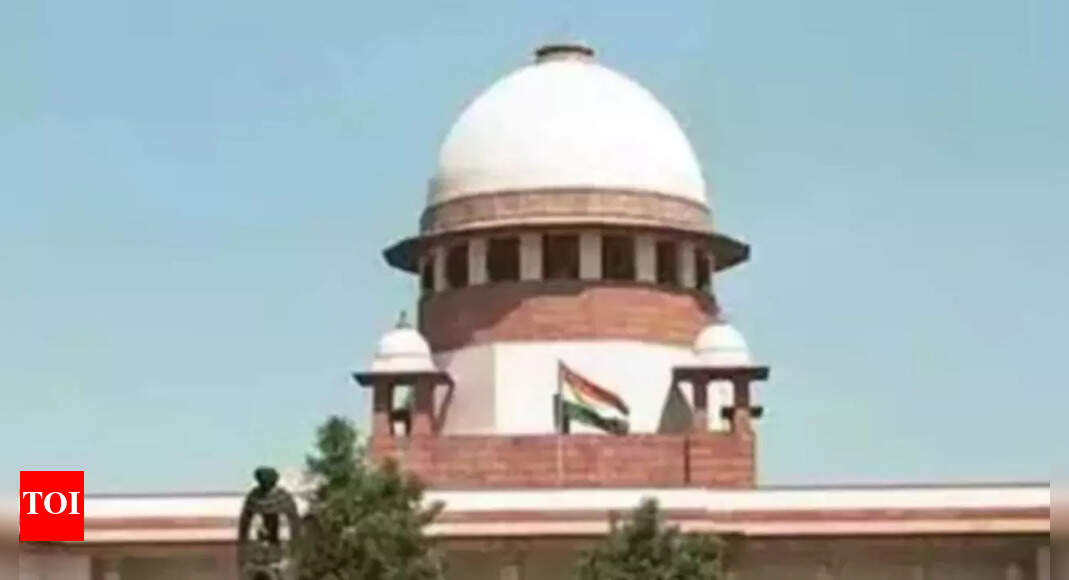 NEW DELHI: The
Supreme Court
said that the government should behave like a model employer to look after its employee who are working for the country and be benevolent towards them
A bench of Justices D
Y Chandrachud
and A S Bopanna objected to Centre's decision to limit the monetary benefits, granted by the apex court earlier, to only those employees of Doordarshan who had filed a petition in court. The Centre took the ground that benefits of the SC order cannot be extended to those who were sitting on the fence and did not approach the court.
The apex court had in 2018 passed the order holding that journalists employed in Doordarshan and All India Radio should be given a promotion in accordance with the Indian Broadcasting (Programme) Service Rules 1990. The court rejected the plea of the government that posts of TV News Correspondent and TV Assistant News Correspondent were not covered under the Rules and cannot be considered for promotion to the post of
Junior Administrative Grade
(selection grade). The court directed that the promotion and subsequent monetary benefits be granted to two employees who fought a legal battle for not being given any promotion for twelve years.
After the favourable order from the apex court, many similarly placed employees approached the court for the same relief but the Centre opposed their plea. Additional solicitor general
Vikramajit Banerjee
contended that there are a large number of employees involved and benefits cannot be extended to them. He said that aggrieved employees should initiate separate legal proceedings instead of filing applications in the case already decided by the court.
The bench, however, asked the Centre to take a sympathetic view. "Government of India must take a considered view. If you give some benefits to some employees then how can you deny those benefits to other employees who were recruited in the same cadre and under same advertisement. You should be a model employer. All must get the benefit and we can pass order under Article 142 to do justice," it said
The court said that some of the petitioners have retired and they cannot be forced to launch a fresh legal battle to first approach Central Administrative Tribunal (CAT), then HC and finally to SC to get benefits which were allowed to their colleagues."We do not want poor citizens in their 70s to fight legal battle in CAT and HC. They are the people who worked for you and devoted their life while serving you. Do not make them go to CAT. They are your officers," the court asked the
ASG
to convey its feeling to the concerned authority so that the matter could be resolved.