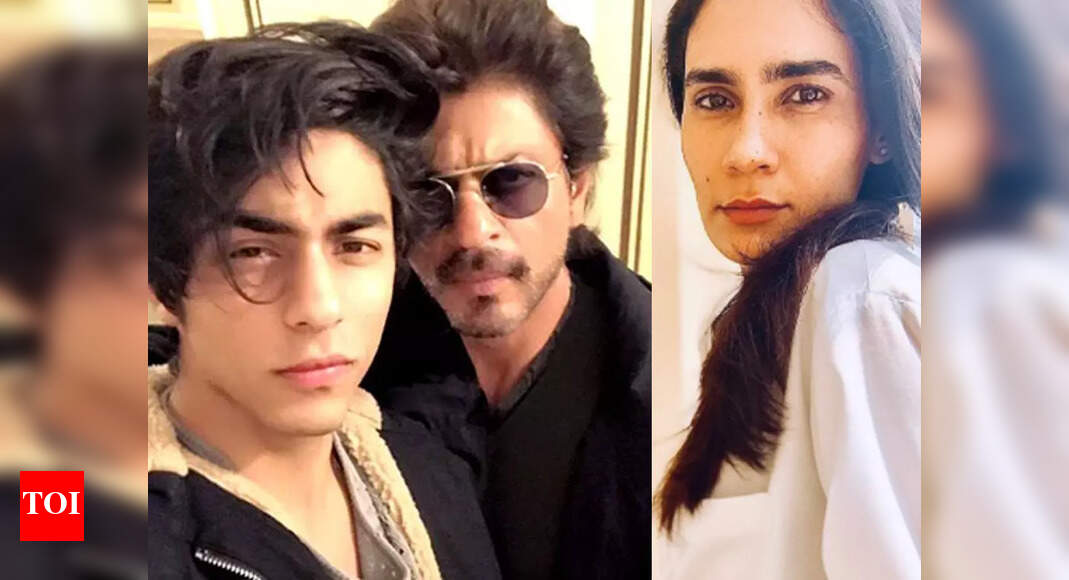 Shah Rukh and
Aryan Khan
are getting a whole lot of support from Bollywood celebrities, after the latter was arrested by the Narcotics Control Bureau during a drugs bust. '
Thappad
' actress
Geetika Vidya
Ohlyan had recently posted a story about how star kids have their own share of struggles. She reposted a message supporting Aryan Khan on
Instagram
, which stated that the star kid was being used for purposes other than 'morality and legality'.
Also See:
Shah Rukh Khan's son Aryan Khan drug case LIVE Updates
The message shared by Geetika Vidya read, "He (Aryan Khan) did not sign a contract to be a role model for your children or society… cut the kid some slack! He is a young adult who has neither taken the citizens' money in the form of taxes nor a responsibility to serve anyone by asking for votes. If he has consumed the alleged substances, that's bad for him, his health and the mental peace of his family. But we all can see that being a star kid, he is being used for purposes other than morality and legality." She also expressed that it is a positive sign that the industry is uniting in support of SRK and his family. "Isn't that a good thing? If not us, then who? If not now, then when?" Geetika questioned.
Recently, TV actor Karan Patel also penned a note in support of Shah Rukh Khan and opined how Aryan is being used to target the megastar. Karan wrote on his Instagram story, "Using the 'Prince' to get back at the 'KING' is the most coward and shameful act that can be. Just because you needed a dark spot to hide a bigger issue, You are trying to stop the 'Son' from shining, well, you can't… It's in his genes. #ImWithSRKAlways, #AfewThousandKilos vs #AnEmptyDuffleBag."
Aryan Khan was arrested on October 3 and is currently in judicial custody. His bail application before the sessions court listed 29 grounds starting with a proclamation of his being "innocent" and "falsely implicated in the present crime", and ending with his "deep roots in society and will not tamper with investigation or abscond". "This is a case of no evidence at all" of his involvement in any production, distribution, sale financing or illicit trafficking and all allegations against him, if any, are bailable in nature, the application stressed.