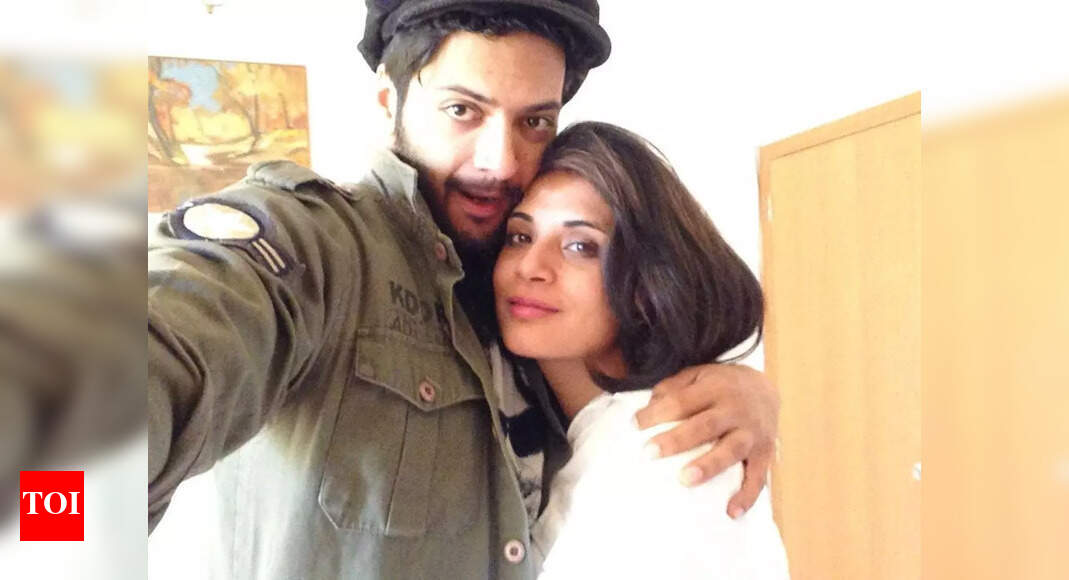 Bollywood
actress
Richa Chadha
who is all set to tie her knot with her long-term boyfriend-actor
Ali Fazal
, recently reacted at a Twitter user who asked her when she was getting divorced.
Richa took to her Twitter handle and dropped a recent picture. To this, a netizen replied to the actress in Hindi, " तुम्हारा तलाक कब हो रहा है बताओ क्योकी तुम्हारी शादी आमिर खान की तरह ज्यादा दिन टिकने वाली नही है (When are you getting divorced? Tell us. Your marriage is not going to last long, just like Aamir Khan's)".
In only a limited time, Richa wrote back to the user in Hindi, "Sarvesh, forget about me, are you losing your mind because no one married you willingly? In your case, it must have been the girl who asked for dowry. Neither do you have looks nor intelligence and you are also poor? Your mother must have switched from LPG to an earthen stove. My regards to you, aunty. What kind of s**t-like devil you have brought into this world? This unemployed, pitiable person can dare to speak only here."
Read full post here:

सर्वेश,मेरी छोड़,तुझ भिखारी से स्वेच्छा से शादी नहीं की किसी ने तो बौरा रहा है?दहेज तो लड़की ने मांगा होगा तेरे cas… https://t.co/1HZVgxB4tO

— TheRichaChadha (@RichaChadha) 1633944152000
Ali and Richa met on the sets of 'Fukrey' and grew closer in time. The couple was supposed to get married in April last year when the pandemic struck in India. They had to postpone their wedding owing to the lockdown. Later, Ali also lost his mother last year. However, the actors have managed to stand by each other through thick and thin even after being repeatedly questioned for their inter-faith relationship.
Talking about it she told Mumbai Mirror, "I've got so much love from Ali's family, and he from mine. I feel sorry for those loveless people who have a problem with someone else's marital choices."