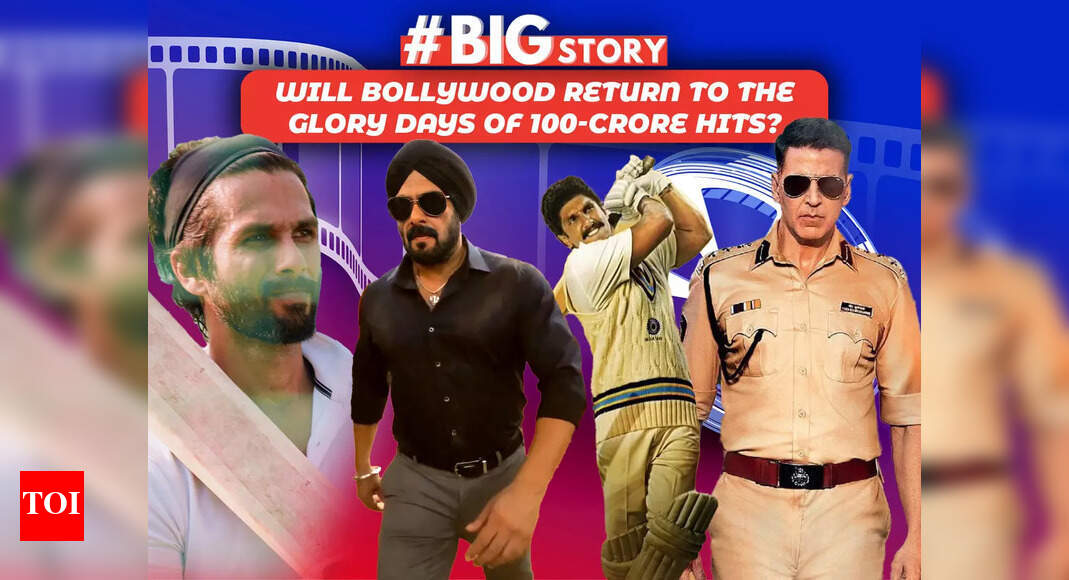 Right now, the film industry seems to be slowly and steadily coming together, supporting Shah Rukh and Gauri Khan in their hour of need, but little over a week ago, the mood was a lot more competitive. The Maharashtra government announced that theatres would re-open from October 22 onwards and it sent the film industry and its makers into a frenzy. There was a mad rush for calling dibs on release dates. As expected, Akshay Kumar and
Rohit Shetty
's 'Sooryavanshi' which also has star-power from Ajay Devgn and
Ranveer Singh
was the first across the line, claiming the prime Diwali spot on November 5. That set off a chain reaction where dozens of big-ticket releases like
Kabir Khan
's '83',
Salman Khan
's 'Antim',
Shahid Kapoor
's 'Jersey' and many more blocked their dates with the box-office. While the all too familiar phrase of box-office clash started trending, it forced the think tank at
ETimes
to ask more pertinent questions.
While big producers claimed that they were happy that theatres in Maharashtra and Mumbai would open and allow their films the much-deserved theatrical run, we wanted to know if they had factored in audience insights like the 'growing popularity of OTT' and 'willingness to travel to a theatre'. In this week's Big Story, we explore the enthusiasm of filmmakers for releasing their films in theatres, but also explore what will become of the new 'king of content', OTT? Read on…
Industry enthusiasm

Producer Boney Kapoor whose films 'Vakil Saab' and 'Master' had a good run at the box-office during the pandemic says, "Everyone was waiting to see who takes the first step and releases their film. It had to be someone as big as Aditya Chopra or Rohit Shetty. Once, Rohit and Reliance did the honours with 'Sooryavanshi' the floodgates opened up. Suddenly everyone woke up and it resulted in a chain reaction of movie release dates across 2021 and 2022." But Kapoor refuses to see this blitzkrieg of releases as a problem. He explains, "So many films were ready to release, but were unable to do so because of the lockdowns and shut theatres. When you see someone else take the brave step, your first reaction is to follow. That's exactly what's happened and it was much needed. More announcements will happen in the future and that's a good beginning."
Good beginnings aside, one of the first big talking points to come out of the storm of releases was a clash between Salman Khan's 'Antim' and Akshay Kumar's 'Sooryavanshi'. ETimes was the first to break the news that the makers of 'Sooryavanshi' had exercised their clout and made sure no other films compete with them at the b-o. Naturally, not just 'Antim' but a host of other releases rescheduled. Director Mahesh Manjrekar who has helmed 'Antim' says, "Clashes are going to be unavoidable and there is no other solution, as there is a backlog of two and a half years." Despite the fact that his film will miss the prime Diwali spot, Manjrekar is upbeat about theatres reopening. He says, "It was necessary and it was not that Corona would've spread because of the theatres. Everything else, malls, shops, transport has been open, except for theatres. But, better late than never. There are so many people whose livelihood depends on theatres and it is not just about movies and theatres. There are so many people from the film industry who are jobless."
Aman Gill, producer of Shahid Kapoor's 'Jersey', echoes similar sentiments as Manjrekar. He says, "Almost all the films that announced their release dates over the next several months have been in production for over 2-3 years, and it's unfortunate that the maximum theatrical run any film will get is 2 weeks clean, with many just getting one solo week. But everyone has adjusted, thinking about the greater good. The industry just wants to make the best of what opportunity it has got."
The OTT problem

If all big releases were to head to the theatres, what would become of the audience's new favourite medium of exhibition, the OTT? Boney Kapoor says, "OTT will prevail. There could be a good mix, even after the theatres open. OTTs will still have big-ticket premieres. I really think both mediums can coexist, but at the same time most people make films for theatres." He cites the past example of TV and satellite rights learning to coexist with theatres. He says, "OTT and cinemas will coexist, too. When satellite and cinema can work together, why not OTT?"
ETimes asked Kapoor if he will make films for theatres or OTT in the coming future. He explains, "It all depends on the circumstance and situation. Essentially, I make films for cinema halls but we could see a trend where we all make different kinds of films for different platforms. There could be exclusive films made for OTT alone. You can't rule OTT out because right now it seems like a bigger and easier platform to reach the masses. It seems to have the potential to beat the satellite market, which has a huge reach. OTT is a growing phenomenon which is getting stronger as internet connectivity across countries and rural locations gets better. In India, right now, the connectivity is not as strong as it should be, that's why satellite (TV) leads with a market penetration of almost 95 per cent. Back in the day you could watch a film only in a theatre, then Doordarshan came along and people started watching re-runs at home. Home video, SVOD TVOD, there have been so many verticals and every single one has managed to coexist. People are used to different formats, but the habit of going to a theatre never gets old. That's an experience that people will never give up on."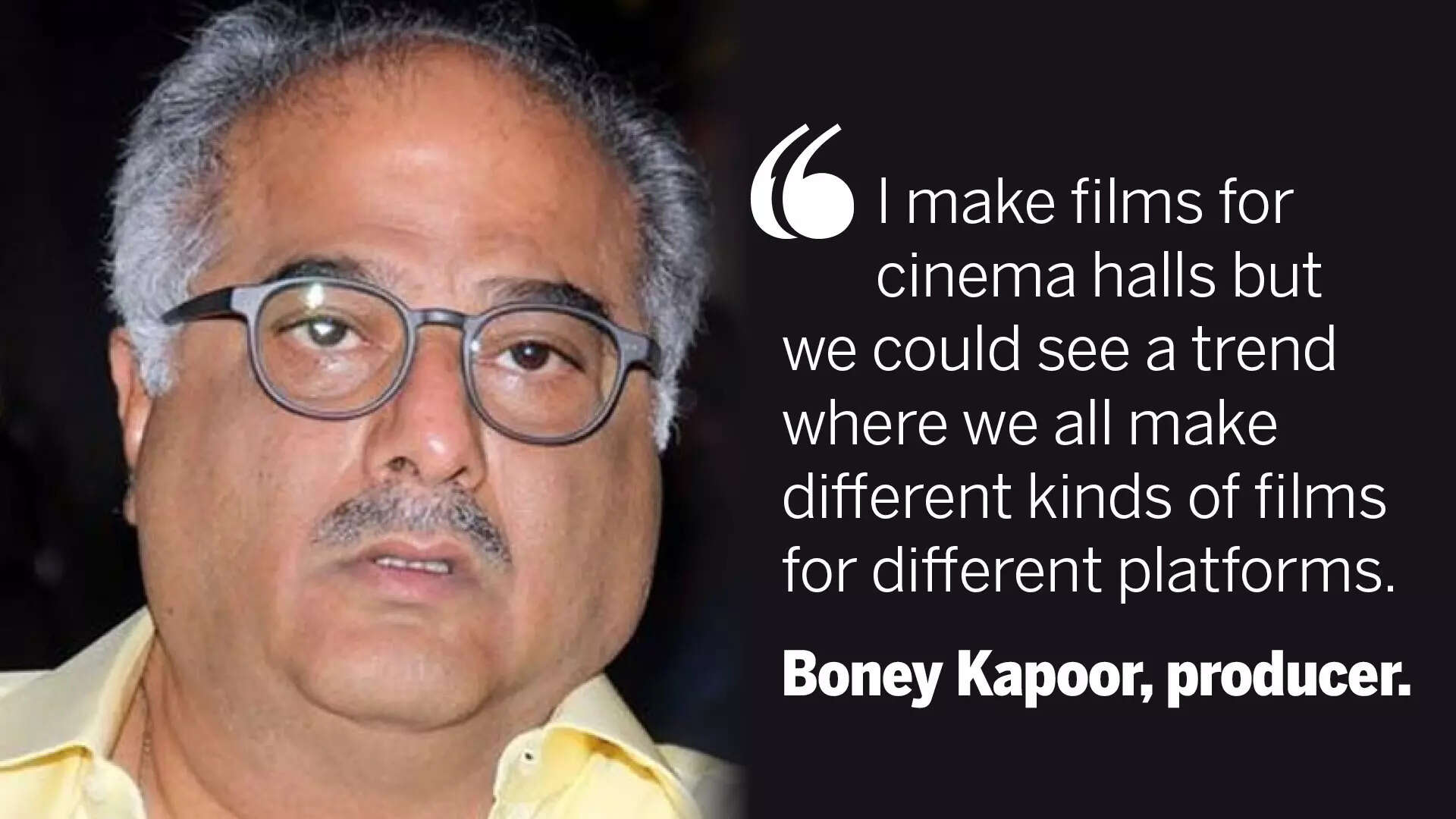 In a similar vein, Manjrekar points out that OTT was prevalent before the lockdown and big movies released on the platform, back then, too. He explains, "End of the day, OTT content is different. All the commercial films do well on OTT platforms, whether they've had a theatrical run or not. It caters to a different kind of audience, those who have grown up on offbeat cinema. It is the middle and lower middle class that fuel our theatres and they don't go to OTT to watch films." Audience demographics aside, Manjrekar says that his gut instinct still tells him that the movie buffs will step out for the exclusive theatrical experience.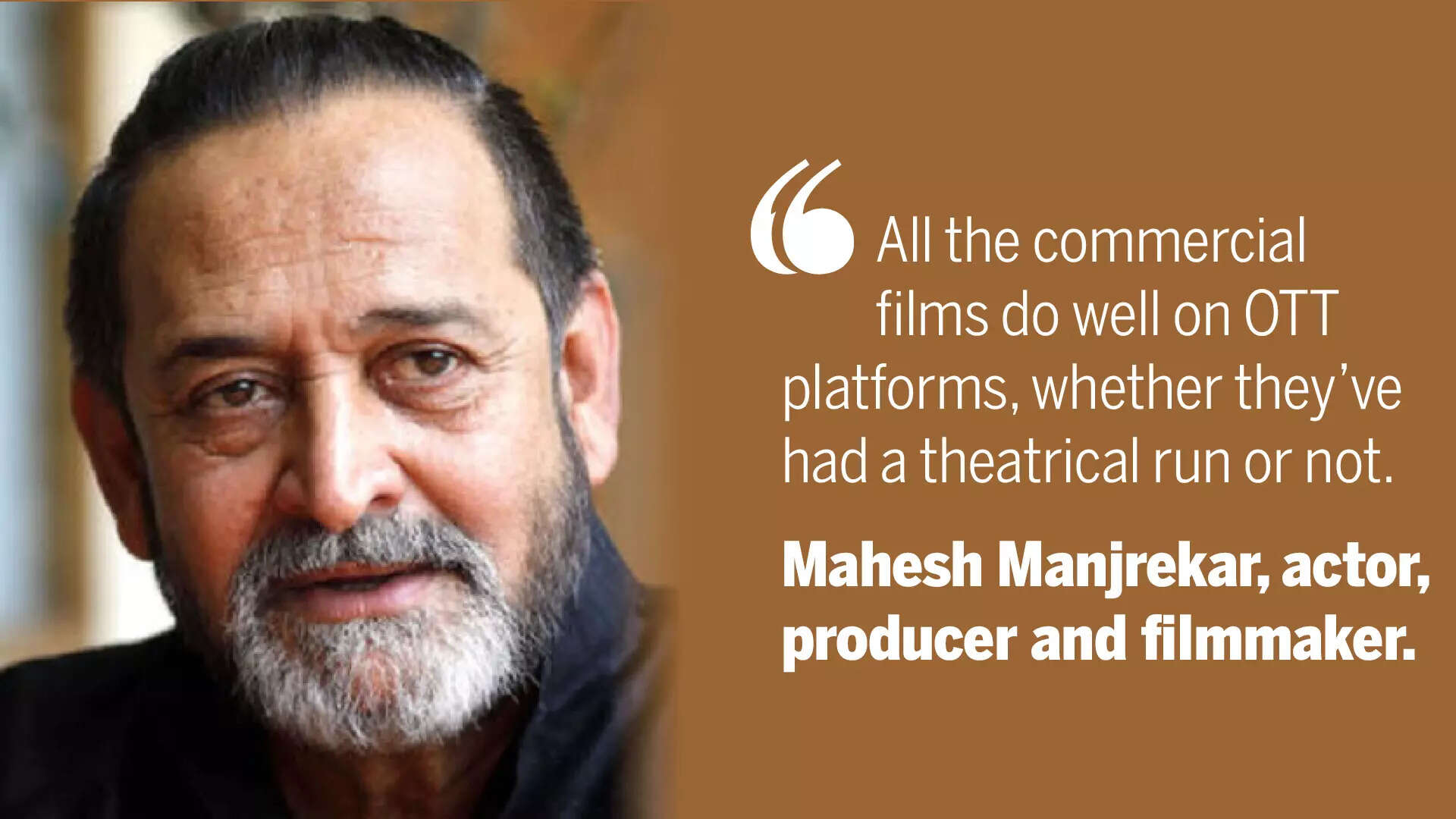 A lot of sections have been asking, what about the third wave of Covid-19? While the shrinking numbers of new Covid infections across India suggest a third wave might be improbable, history has taught us that time can throw up surprises. But producer of 'Thalaivii' and the upcoming '83', Vishnuvardhan Induri, is confident the theatres will see a return to the glory days. He says, "If the content is good, people are going to come back to theatres. There is no fear of a third wave right now, and movies are the only source of outdoor entertainment for families." Induri's 'Thalaivii' was in the news when it couldn't strike the right deal with theatres and OTTs. And trade experts have suggested that with so many theatre releases, the economics of OTT deals could suffer a blow. Those producers who have already committed to OTT releases might be regretting their business chances. Induri explains, "This is business. Those who sold their movies to OTTs will live with it, those who waited long for theatres to open, will wait and watch. Noone will back out of their already locked-in OTT deal to take a chance with a theatrical release. We had offers from OTT for '83' but we never took those up. Big films like '83' are made for a theatrical experience. The audience prefers to watch such spectacles in the company of friends and family. That experience cannot be emulated on a small screen."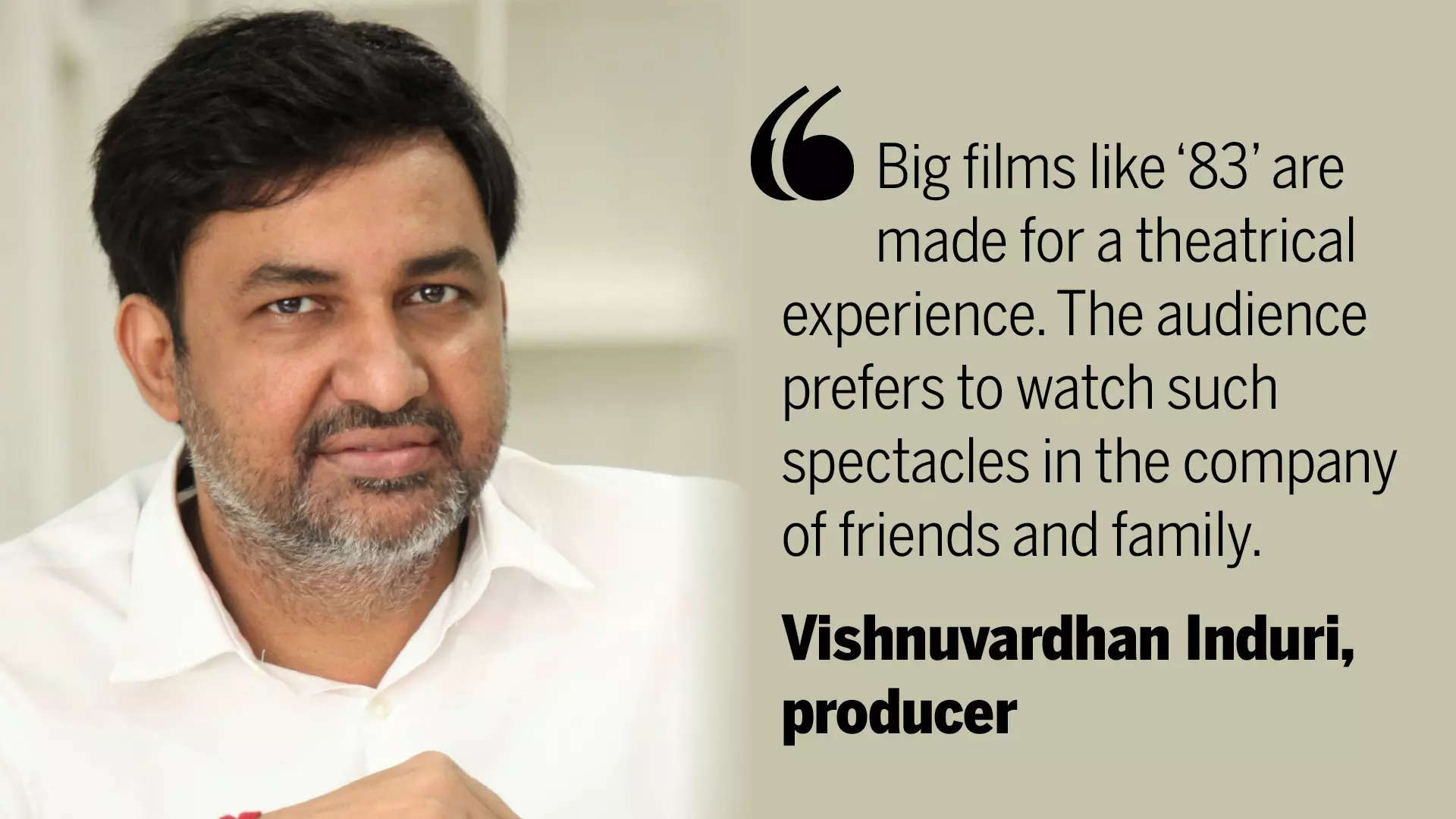 Quick reality check

Distributor and exhibitor Raj Bansal while feels relieved that the Government of Maharashtra has lent support to the film exhibition business, but he does not share the enthusiasm of his producer colleagues. He says, "I am still not sure if the audience will come to the cinema halls in large numbers. The new James Bond film had released across theatres just a few days ago, although it did decent business, it wasn't up to the expectations."
He believes that not just Maharashtra and Mumbai, but a unified pan-India strategy will be crucial to get the theatre business back on track. He adds, "It depends on how many states open up fully and allow theatres to function with 100 per cent capacity. The fear of the third wave is still looming large on some of us."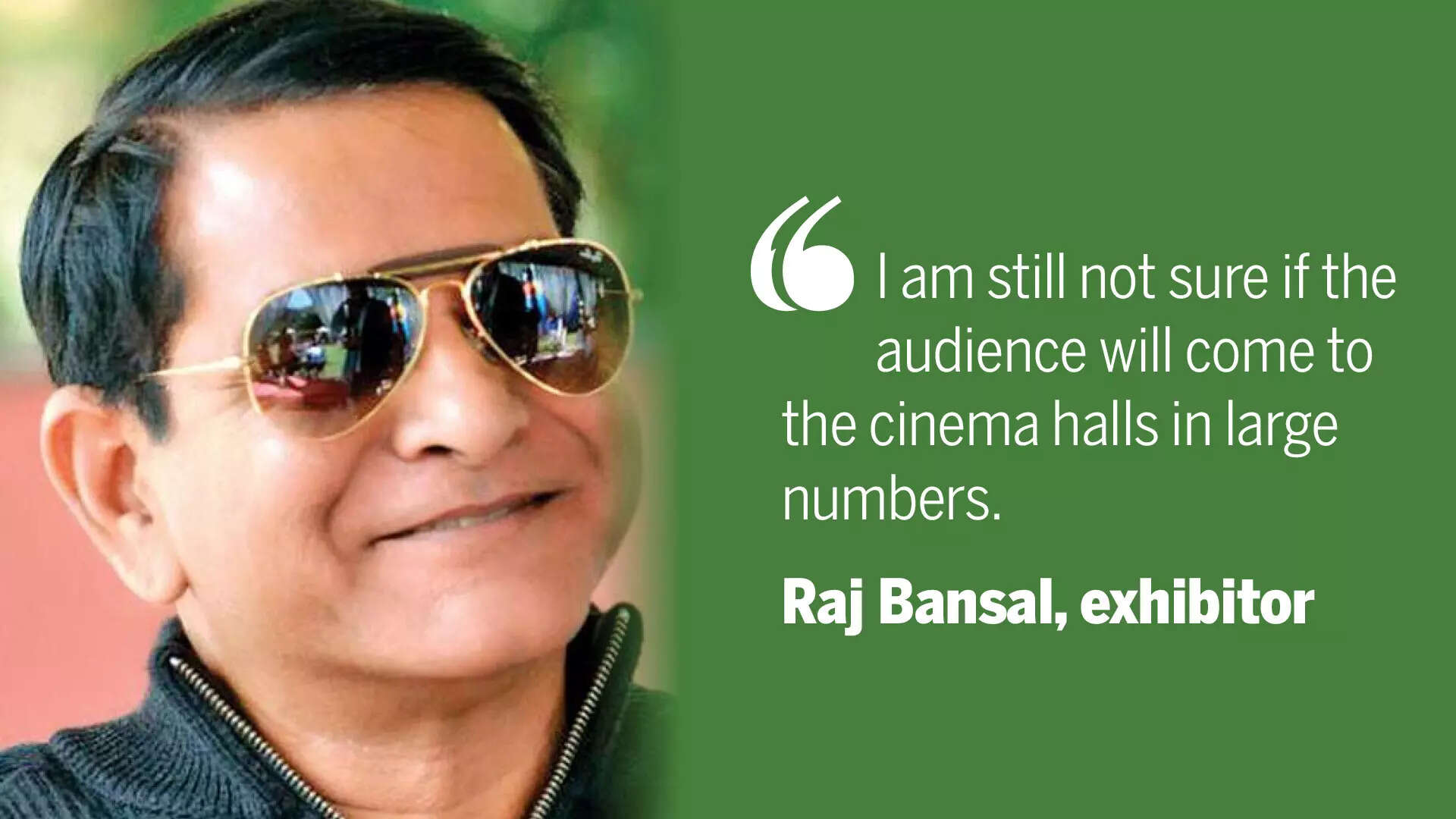 What do the people want?

With producers confident that the audiences will flock to the theatres like before, ETimes decided to test the waters. We reached out to the common viewers, cinema buffs and middle-class families to know if they were truly in the mood to return to the deserted aisles of theatres. Dr Pervez Shaikh, a 36-year-old orthopaedic surgeon and a life-long movie buff comments, "I once had a collection of thousands of DVDs ranging from old Hindi classics to old Westerns and even World Cinema gold. But, with the onset of OTT and the lockdowns, I have found an ease of viewing my favourite films on my TV. Plus, I am a surgeon and I would not want to risk picking up an unlikely, but possible infection at a theatre, so until everyone is vaccinated, I will watch movies from the safety of my home."
Fifty eight-year-old, Delhi-based businessman Anil Aggarwal has a different opinion. He remarks, "I only watch the big films in theatres. I don't bother with small films because they're rarely worth the premium that you pay at theatres in most big cities. But, if you give me a film like '83' or any Marvel film, I will prefer to go to the theatre and watch it. Even though I have a 65-inch television at home with a home theatre, it doesn't give you the thrills and excitement of watching a movie on the big screen. I had watched 'Tanhaji' in a theatre and when I watched it again on OTT, it didn't feel as exciting as I had remembered it."
A young software engineer from Mumbai, Shriya Nair, says that she's itching to get back to the theatres. She says, "The last film I watched in a theatre was 'Black Widow' on a recent work trip to Dubai. When I first got to know that the office was sending me on a 5-day assignment to the Middle East, the first thing I planned for was a movie night. The experience was something I had been missing sorely for many months. I am anxiously waiting for the release of Ranbir Kapoor's 'Brahmastra' and Marvel's 'Eternals'. I just hope the third wave is a myth and the theatres stay open."
The reality of numbers

While audience reactions look positive, unpopular opinion suggests that the film industry has already incurred such heavy losses that even the blitzkrieg of releases and 100-crore hits will not make up for lost time and lost money. Trade analyst Atul Mohan offers a stark opinion. He says, "About Rs 1500 crores to 2000 crores is riding on the list of films that have been announced recently, but the losses that the industry incurred in the last 18 months could be around Rs 7500 crores or more. However, those producers who managed to release their films on OTT have recovered their money. But the exhibition sector was the most hit and their losses cannot be recovered at all. Whatever happened was beyond our control, so nobody really can be blamed for it and there is nothing there to learn from what happened." Mohan does point out a caveat for the OTT business if we do get a resurgence in theatre exhibition. He says, "OTT platforms' spending on buying of content could go for a toss now. Compared to the last 18 months, OTTs now could have to buy a film for 50 per cent to 70 per cent more, depending on the star cast of the film."