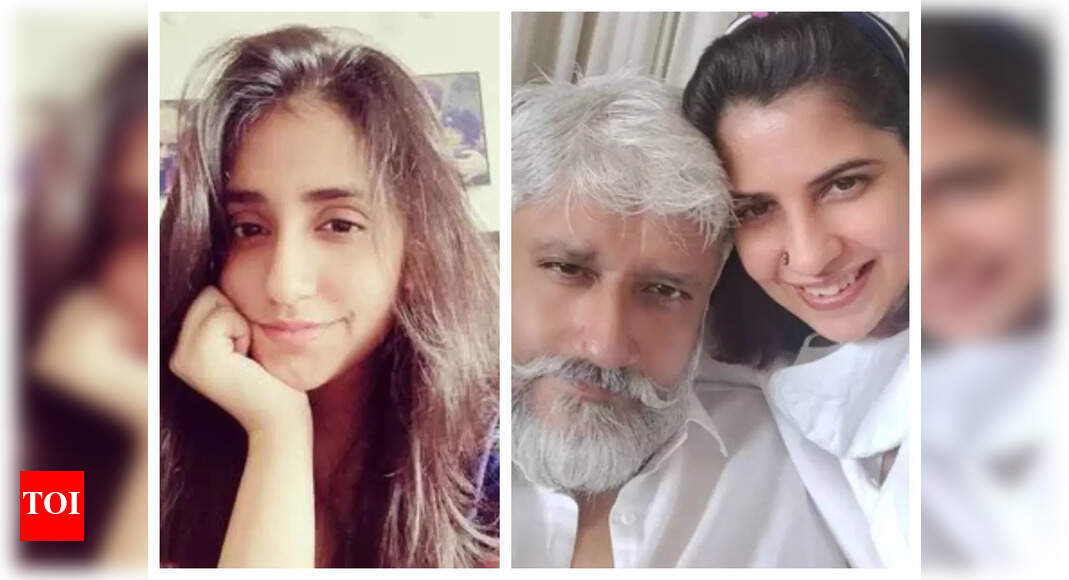 ETimes was the first to reveal that
Vikram Bhatt
had secretly tied the knot to
Shwetambari Soni
in a private ceremony held during the lockdown with only their families in attendance. Now, his daughter
Krishna Bhatt
has revealed that her father told her about his remarriage out of the blue earlier this year.
Spilling some more beans on the same, Krishna told a news portal that maybe her father thought she is still a little girl who cannot accept this fact. She added that he told her suddenly earlier this year that he has remarried. The star daughter also added that Vikram did not make a passing comment about his marriage. In fact, he sat down and had a proper conversation with her.
Elaborating further, Krishna added that for the first 13 years of my life, she was not close to him. And after that, there was a period where Vikram was not in any relationship. It was then that they both built a father-daughter relationship. For her, it was very beautiful, and that is the most important thing to her even now. She added that no matter what happens, as long as my her relationship with her father remains beautiful, as long as it stays healthy and strong, She does not want to dwell on anything else.
When asked if she has got a chance to meet her father's new wife yet, Krishna reportedly said that she has been staying with her mother Aditi Bhatt and as the wedding happened during the pandemic, she is yet to meet her.
Talking about why he kept his marriage under wraps for over a year, Vikram said in another interview that they were waiting until their kids approved. While Vikram has a daughter from his previous marriage, Shwetambari has two sons. Vikram also went on to say that at the age of 52, it is not a crazy love affair that they have but a content and happy relationship.