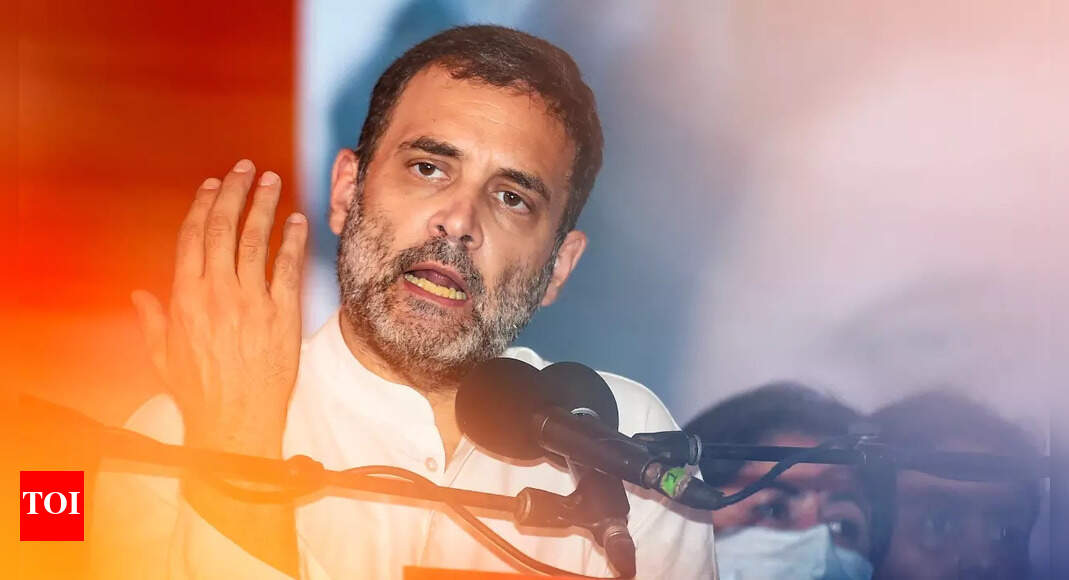 NEW DELHI: Opposition Leaders across the political spectrum joined
Congress
on Tuesday to protest against the farmer deaths in
Lakhimpur
Kheri and the "illegal detention" and subsequent arrest of its leader
Priyanka Gandhi
Vadra in Sitapur district of UP.
Upping the ante against Priyanka's arrest, Congress said its former party chief
Rahul Gandhi
will head to
Kheri
on Wednesday to meet with the family of the deceased
farmers
. Meanwhile, on Tuesday, Chhattisgarh CM Bhupesh Baghel staged a sit-in inside the Lucknow airport after he was denied permission to enter the city. Punjab CM Charanjit Singh Channi met Amit Shah in Delhi and demanded the repeal of the three contentious farm laws. "I also told him (Shah) that we'll not tolerate barbaric killings in UP (Lakhimpur Kheri). This system of arresting our leaders should stop," Channi said.
While Priyanka issued a statement saying she was only informed of her arrest over phone, was not served a copy of the FIR, former Union minister P Chidambaram underlined that no woman can be arrested after sunset or before sunrise and Gandhi was arrested at 4.30 am, by a male police officer, "which is illegal". The facts and circumstances concerning Gandhi's
detention
in Sitapur "conclusively establish that there is no rule of law in UP", Chidambaram said.
Rajasthan CM Ashok Gehlot and former law minister Ashwini Kumar criticised the BJP government in UP for disallowing opposition leaders to visit Kheri. Punjab Congress chief Navjot Singh Sidhu, on the other hand, threatened to march towards Kheri if Priyanka is not released by Wednesday and MoS Ajay Mishra's son not held for the murder of the farmers. Responding to Sidhu's tweet, Punjab Congress in-charge Harish Rawat wrote: "This is a great decision. Congratulations, this is the Congress we need".
With Shiv Sena leader Sanjay Raut meeting Rahul Gandhi on Tuesday with a plan to cobble together a "joint opposition action" over the Kheri violence, Congress also appeared to make the issue the next big plank against BJP.
NCP chief Sharad Pawar drew a parallel between the Lakhimpur Kheri incident and the Jallianwala Bagh massacre, and said BJP will have to pay a heavy price for the violence.