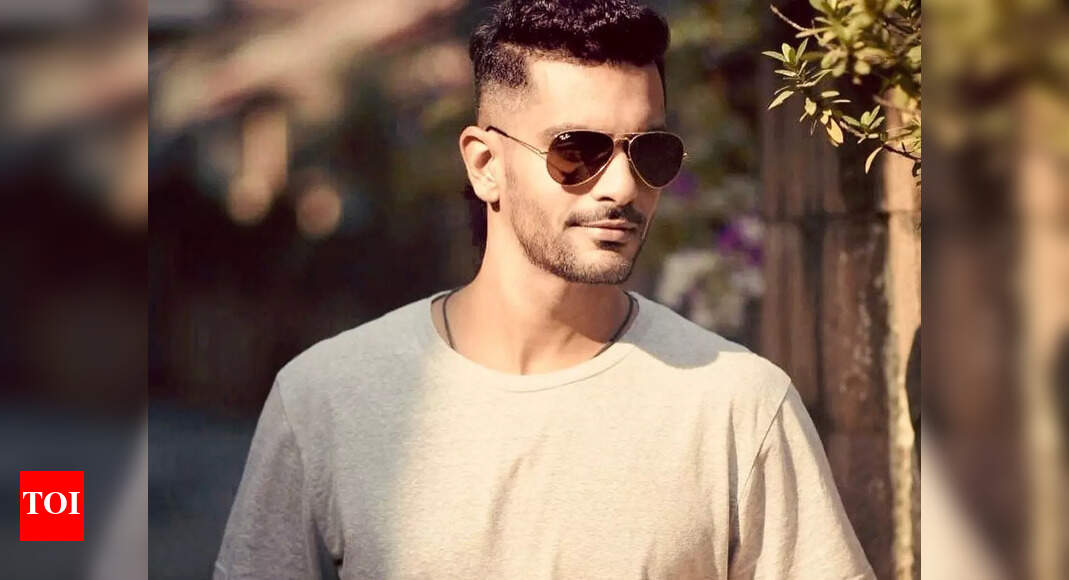 Angad Bedi
is all set to welcome his second baby with wife
Neha Dhupia
and while he preps up to welcome home the newest member of the family, the actor is also enjoying some success on the professional front. Fans are lauding his chemistry with
Hina Khan
in the intense music video 'Main Bhi Barbaad'. In an exclusive interaction with
ETimes
, the actor opened up about welcoming his second baby, his envious relationship with wife Neha Dhupia, and working with Hina Khan. Excerpts:
'Main Bhi Barbaad' presents you in a completely different avatar. How did this happen?

When I heard the song for the first time, I thought it had immense potential. The melody was lovely. The song reminded me of the late '90s and 2000s when there would be songs specially shot for movies. Technically, a music video is either happy or sad; this grey area people often miss but Aditya Datt (director) had a different vision altogether. The feel of the song was beautiful, and at the same time, I have never been presented in this way. So, yeah, I was pretty kicked about it because it's a very different look. I'm not a guy who is a fan of tattoos and that kind of a look, but then I wanted to get into it because it was edgy and makes people look at you in a way they have never see you before. And I asked him, "Why do you want me?", he said, "The only reason I want you is because your image is of such a good guy. I want you to go wrong".
Are you open to doing such flawed roles in movies too?
As long as the maker is passionate and it's backed by good people as producers. This is a millennial song, it appeals to the youth and the youth is flawed and unapologetic. So, roles like that will definitely strike a chord. The reason those kinds of characters become really big and successful is that people identify with them. So, why would I mind playing something which has a great dynamic, so many layers, and emotions?
Have you experienced any kind of betrayal in your personal life?
I feel somebody being ambitious or looking out for themselves and being selfish for their personal reasons, might think that they are doing the correct thing, but it might be hurting the other person. Do you call that betrayal or do you call that somebody just trying to climb the ladder of success? So, it's like a double-edged sword if you ask me, but personally, I've been pretty lucky with my friendships. I have not had such an experience, but, you live and learn and, you grow up. In a professional field, where there are a lot of ups and downs, sometimes, in your down time, you do feel betrayed by quite a few people, but then you lift yourself and march forward, because that's what life is. Life is more about struggles and problems than it's about happiness and success. I just feel that when people betray there's always a reason why, and I feel there are always two sides to a story and you have to evaluate both sides to understand why things are going wrong. And then come to a conclusion.
Your chemistry with Hina Khan is pretty fresh. But how was the camaraderie offscreen?
She's lovely, she's a very fine performer and also, a very good human being. So, when you have such good qualities as an actor, you can only do well. And she takes her job seriously and wants to prove herself time and again. It was good to collaborate with her because we are both hungry for good work and are trying to find ourselves with every single film or role we do. I'm really glad that I've got an opportunity to work with such fine talent.

How is the atmosphere at home with your second baby arriving soon?

It is lovely! Honestly, it could be anytime now; my wife is a solid individual. She is a very positive human being. Now, I feel that, with baby number two, our family will be complete. And it is a beautiful sight to return home from work to. Whether it is going to be a boy or a girl, we don't know yet, but we are awaiting the newborn's arrival to bring in a lot more joy and happiness.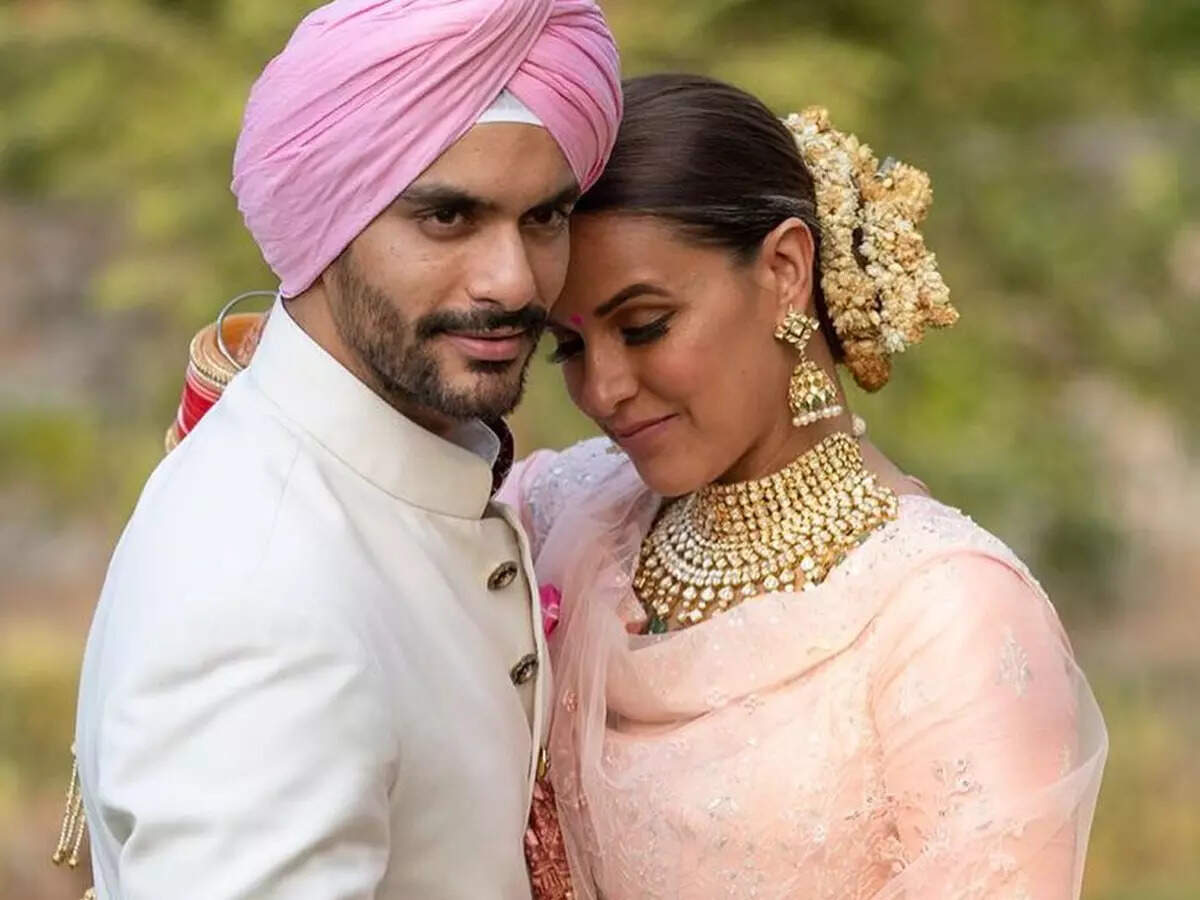 Neha and you make for such a beautiful couple! What, according to you, is the basis of a strong and healthy relationship?
I think communication and honesty are very important. To have a partner you can share anything with is very important. You don't have to mince words, or you don't need to be in a position where you have to always be happy-go-lucky; you're human and things and situations will bother you. You have to discuss them and overcome obstacles. And honestly, that's my mantra for a happy relationship.
A
s a parent, have you become more conscious about the kind of movies or projects you do?

Not necessarily. As an actor, one's job is to perform to the best of their ability. As an individual, you're different from the characters you project. Your image is made on social media, through which everybody knows who you are. So when you're playing parts in films or digital, you have to show the other side of you as a performer. I did 'Pink'; If it comes to me again now, after I have become a parent, I'll do it again. Your professional life cannot be governed by the image that you carry on social media. I feel that professionally, you should always be hungry to better yourself, to be diversified, to do as many different kinds of roles as you can. Because you have got to win over the audience each and every single time; it has to be something different, something new.