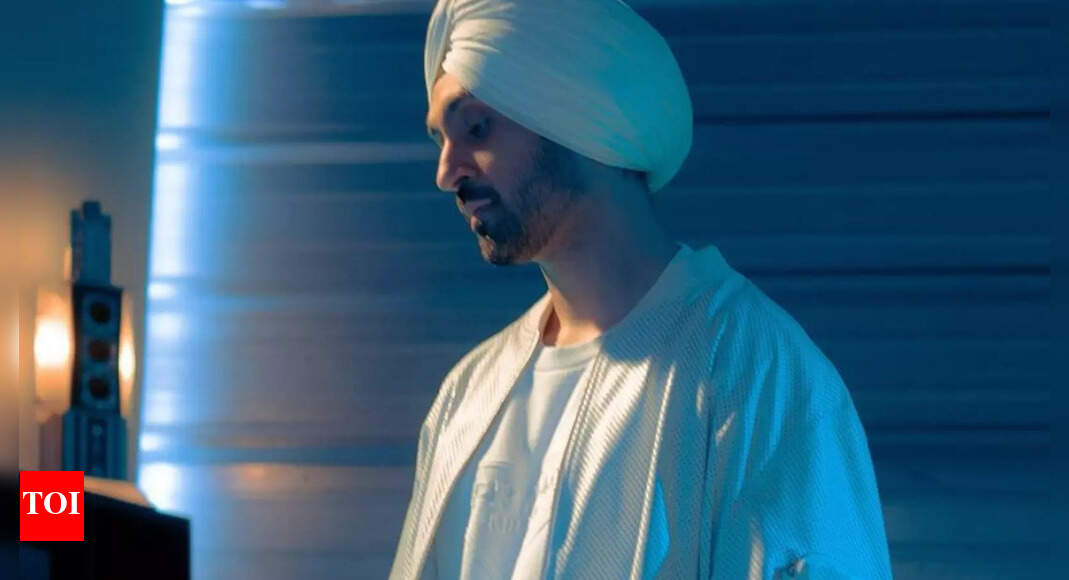 Diljit Dosanjh
made a smashing Bollywood debut opposite
Kareena Kapoor Khan
,
Shahid Kapoor
and Alia Bhatt in '
Udta Punjab
'. Since then, he went on to play the leading man alongside
Anushka Sharma
and
Taapsee Pannu
. However, according to the latest reports, the actor and singer has expressed no desire to become a 'Bollywood star'.
Diljit, who currently has all of B-town, including Deepika Padukone and Ranveer Singh obsessing over his track 'Lover', made headlines on Monday when he chose to stay mum about his take on the Hindi film industry and its stars. In a recent interview, the star was asked if he enjoyed his time in Bollywood and much to everyone's surprise, he said he would 'prefer to remain silent'.
The Punjabi singer went on to add that he values his independence more than being instructed by any 'superstar'. Revealing that he has no desire to become a Bollywood star, he made it clear that he loves music. 'No superstar can tell me that this music won't work, or that someone else's song would work better', Diljit said while stating that none of this works on him.
He went on to add that Punjabi artists are independent, and considered that as great freedom. He claimed that music was a space where nobody could stop him from making the content he likes.
'And I don't give a damn about getting work in Bollywood," Diljit was quoted as saying by Film Companion.
The 37-year-old actor-singer was also asked about his experience in the Hindi film industry. He reportedly laughed it off saying, "If I speak up about it, it'll become a big deal."

He continued, "It's better to stay away from all this. Your eyes reveal everything. It isn't necessary to use words. And filmmaking is the kind of medium where it isn't necessary that you get lines. You have your face and your expressions and your eyes, which reveal everything. I'm not crazy about anybody; no actor, no director, nobody. They can be superstars in their own homes."
Diljit further added, "Perhaps I should have said this before."
On the work front, the actor recently announced his next film titled 'Shikra'. Written and directed by Amberdeep Singh, the film is slated for its release in 2022.