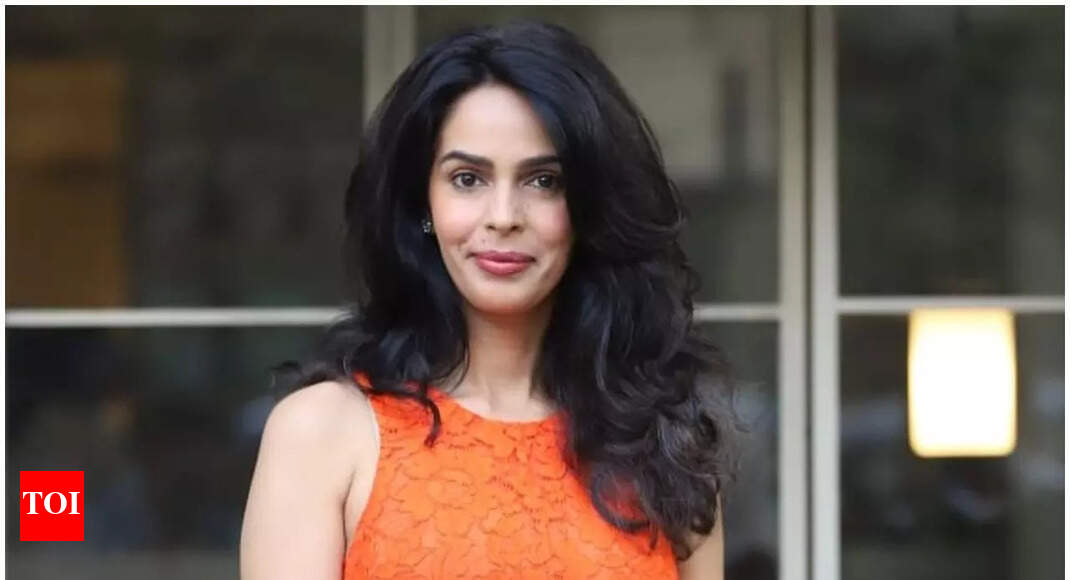 Mallika Sherawat
is not one to mince her words and she's definitely not the type to be apologetic about her bold moves. She's never shied away from the daring image, on the contrary she's made risqué content look palatable right through her career. In an exclusive interaction with ETimes, Mallika talks about not changing her persona and not being bothered about her
outsider
status in Bollywood. With her new show '
Nakaab
' in the offing on
MX Player
, the actress looks back at her career with nonchalance and candour. Excerpts:
You were the proverbial outsider in the industry. Did you ever face discrimination at any point in your career?
I don't focus on the negative things. There are negative things in any industry around the world. My tendency is to focus on positive things — what I have got and what I am working on, the directors and the actors that I am working with.
People still identify you with films like 'Khwahish' and 'Murder' even though you've done so much more. Have you ever tried to change that image?
I wouldn't try to change my image, especially if people know me for it (laughs). It is good for an actor to be known for something.
The highlight of your international career was when you worked with Jackie Chan in 'The Myth'. How do you look back at that experience now?
Well, it was just the beginning of my career. The Myth gave me so much international exposure. The movie got a big International release. Jackie took me to the Cannes film festival, Toronto Film festival where I met so many the International directors and actors. It was a very full-filling experience and kind of an eye-opener, that there is a world outside of Bollywood, as well.
How do you look back at your journey through the film industry?
My journey has been fantastic. It has been a crazy, unexpected, wild ride. I have experienced great success, failure, fame, fortune, loss, everything. It's been such a fulfilling journey and a great ride.
What should fans expect from your new show?
They should expect a lot of masala in 'Nakaab'. They should expect a lot of realism. 'Nakaab' mein kuch filmy nahi hai (There's nothing filmy in 'Nakaab'). They should expect that I, as Zohra Mehra, am going to smoke and be a badass.