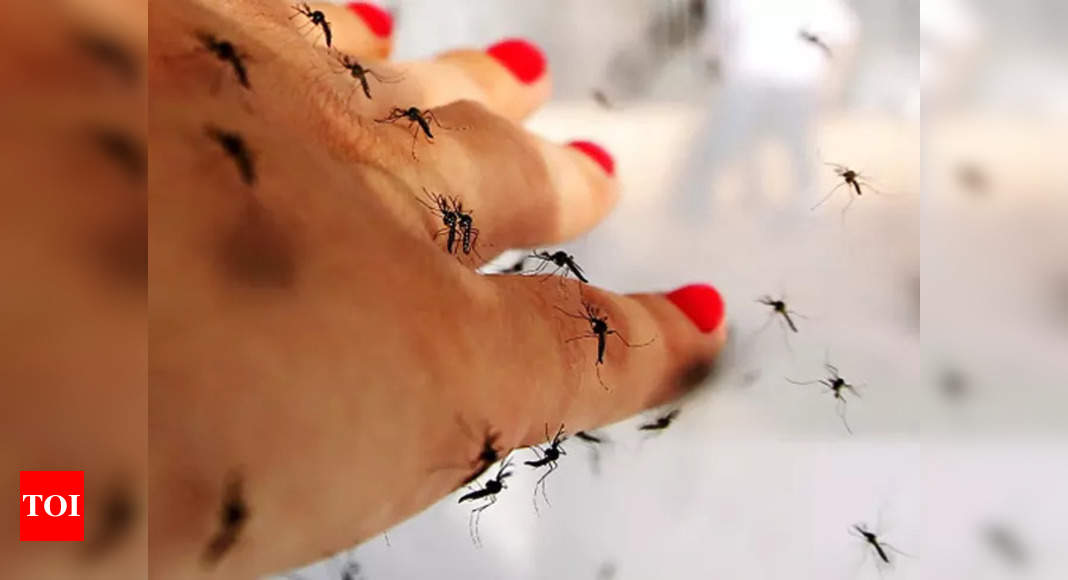 AGRA:
Savanya Gupta
, 5, died after "four hours" of waiting to be admitted to the
Firozabad Medical College
on Monday afternoon. She had come in with high fever and a dropping platelet count, symptoms of the dengue outbreak that has killed 120 in
Firozabad
so far. The hospital said it had "received no formal complaint" about the death.
"We got her to the hospital around 8am. We told the hospital staff about her condition but they did nothing. We waited for four hours to get her admitted. She died in front of me. She would have been fine had she got treatment on time," her father
Ajit Gupta
, an entrepreneur, said.
The hospital administration said it is adding beds. It has 650 as of now. "We received no formal complaint about a patient dying while waiting for treatment. We are increasing the number of beds to accommodate the increasing number of patients," chief medical superintendent of Firozabad Medical College, Dr
Hansraj Singh
, said.
Health department officials confirmed that Firozabad has had at least 500 cases of dengue so far. A few cases of malaria, scrub typhus and leptospirosis have also been reported. Sources said the Firozabad Medical College has an 18-bed emergency ward, which now has 34 critical patients. Two-thirds of all dengue patients are children, sources added.
Several families like Savanya's had to deal with the fallout of shrinking hospital space. A daily wager,
Netra Pal Singh
, said his daughter, 10, died on the way to Agra from Firozabad. "She had a high fever for two days. Her condition deteriorated on Monday morning. I took her to the Firozabad Medical College but she was not admitted there because there was no bed. Staffers there suggested that I take her to Agra. She died on the way."
Shyamveer, a labour contractor, was filling out the paperwork when his child died. "I had to wait for two hours before I could get a bed. By the time I completed the paperwork, my 5-month-old died. Hospital staffers asked me to take him. They didn't provide a hearse."
Firozabad CMO Dinesh Kumar Premi said the district has 64 camps tending to 4,800 people, including those who have fever. Sources said 12,000 people in the district are estimated to be bedridden with fever.