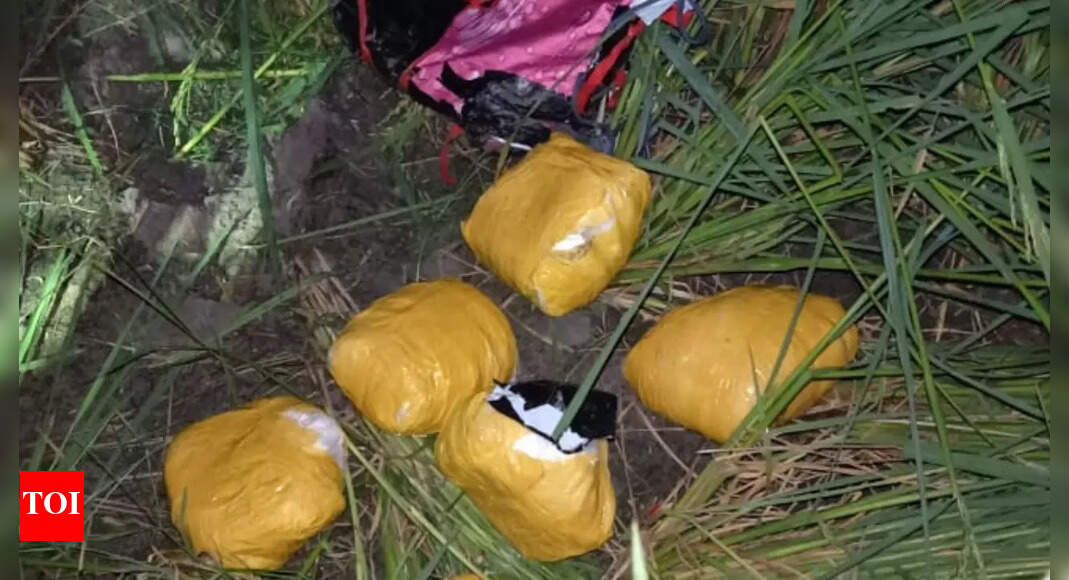 AMRITSAR: Once again a
drone
originating from
Pak
soil dropped
heroin
near Indo Pak international
border
in the Amritsar sector.
According to a release issued by
Border Security Force
(BSF) on Friday, on the intervening night of September 9 and 10, the
BSF
troops heard the buzzing sound of a drone and fired on the flying object following which it went towards the
Pakistan
area.
Later on, a search was carried out in the area and six packets of heroin weighing around 6 kg were recovered from near the border fence in the Amritsar sector said the release adding that the anti-national elements were trying hard to smuggle drugs by adopting various modus operandi.
Earlier a drone was spotted at Rajoke village situated near the international border in Tarn Taran district on the intervening night of September 3 and 4. BSF jawan had opened fire towards the drone but its pilot managed to fly it back to Pakistan.
During the current year, the combined seizure of heroin by BSF and other sister agencies has touched around 324 kg.