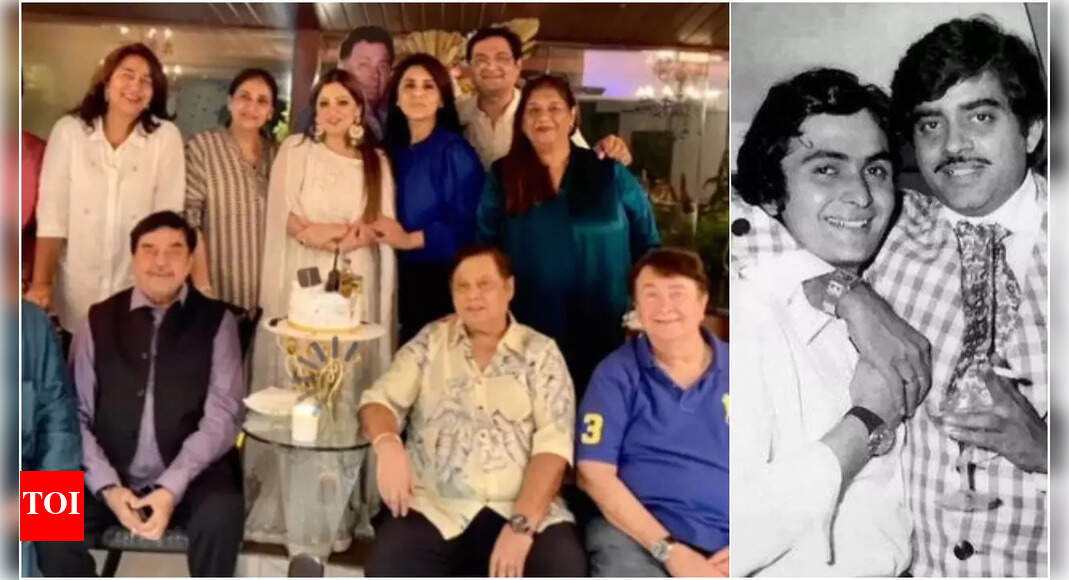 Shatrughan Sinha
was one of the first to arrive at
Rishi Kapoor
's birthday party arranged by
Rumy Jafry
in tandem with Neetu Kapoor. Last night he spoke to ETimes and went down the memory lane of his friendship with Rishi and
Randhir
.
"With Rishi, it all began on the sets of 'Naseeb'." We fondly reminisced how a duplicate was used instead of him in a dance and he got all the praises while Rishi and Amitabh Bachchan had to watch along the sidelines. Pat came the inimitable laughter. Shatrughan Sinha then went on to say that he and Randhir were buddies from the days of 'Rampur Ka Laxman'. "I also did many movies with Neetu."
Shatru had a special mention of the cake which was customised to a few things that Rishi particularly liked in life – Twitter, whiskey, etc. "The get-together was a sort of a celebration but it was the acceptance of the situation which we need to praise here; it got emotional, Randhir was a bit quiet and not his usual self." The get-together was held on September 4 for the 69
th birth anniversary of Rishi Kapoor.
But Shatru added, "But then, we understand how close Randhir was to Rishi. Add this to his another loss this year when Rajiv Kapoor passed away in February," and he signed off.