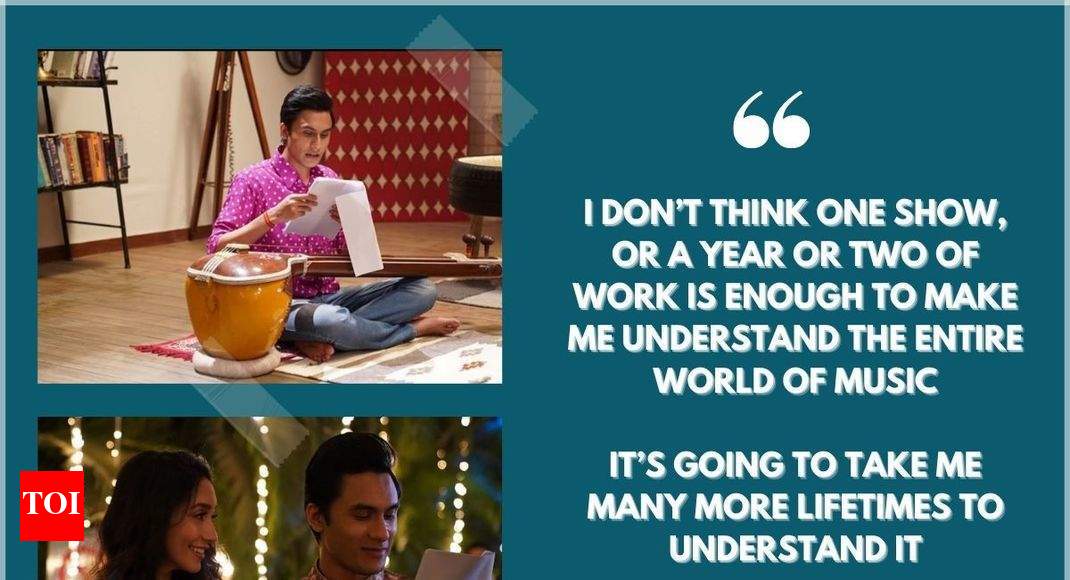 'I've fallen in love with classical music. It will stay with me still my last breath,' claims
Ritwik Bhowmik
as he revisits his hit show '
Bandish Bandits
' months after its release. The actor, along with
Shreya Chaudhary
, became an overnight sensation with their portrayal of Radhe and
Tamanna
, who are trying to bridge the gap between traditional and contemporary in the world of music. The actor also shared Season 2 is on the cards for sure ! The show recently clocked a year and still continues to be the talk of the town. In an exclusive conversation with
ETimes
, Ritwik opens up on the show, his experience, and also walks us through his early days in showbiz. Read on:
'Bandish Bandits' continues to be talked about…
People have been showering us with immense love. And I'm glad that even after so many months of the show's release, people are still talking about it. Every age group, every strata of the society, every body is liking the show and talking about it.
Kudos to the creators. Anand and Amrit have made a fantastic show that has reached out to everybody throughout the country through all ages and and I'm really hoping that they keep making stuff like this so that people like me, who like watching things like these, stay happy.
How did it feel to get into the headspace of Radhe?
I think what you've said right now itself is something that really excites me even in personal life—firstly, to be devoted to what you love, and secondly, be a rebel when there's an important. It was very exciting to get into the shoes of Radhe. But what was extremely challenging was the world of music. And it is huge; I don't think one show, or a year or two of work is enough to make me understand the entire world of music. It's going to take me many more lifetimes to understand it.
In the show you are an artiste who strives to bridge the gap between traditional and contemporary. When you heard the script what was your reaction?
Initially, I wondered about how will the youth connect to it. It's so exciting to see that the response has been really overwhelming. As an audience, when I listen to a script, I listen to it the way I am watching the show, and assess if I'm enjoying it, do I get excited to explore these characters' world. This really excited me and of course as you're saying the way they merged traditions and cultures with modern day ideas and and present ideologies, is fantastic because both Amrit and Anand — the creators of the show, are exactly like that. As much as they have knowledge about their own cultures, they also know about the cultures across our country. They're also very modern people.
After creating such an impact with your portrayal of Radhe, have you become choosy about scripts?
Even when I had no work, I used to be choosy about scripts. So, I don't think anything's going to change right now. But I think choosy is not the right word. As I said, I, as an audience, need to resonate with the script that I'm listening to, and feel like I would want to watch it. It takes a really long time to make a show; we shot 'Bandish Bandits', for over one-and-a-half years, and in different brackets. So, I have to be excited about it. I'm specifically inclined towards happiness. So, if something's making me happy, I'll go ahead and do it.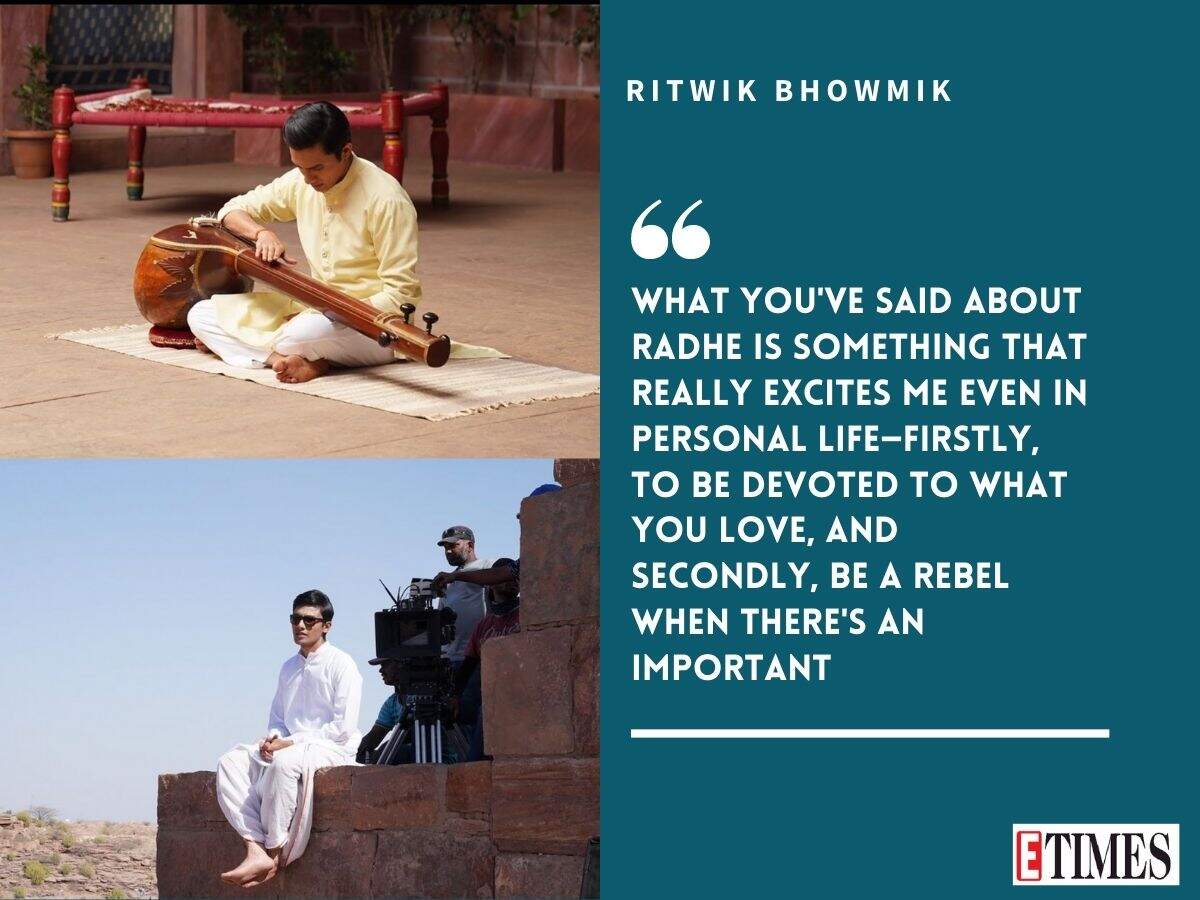 During your initial days in showbiz, did you lose out on roles?
I lost out on a lot of roles. Five years ago, out of 500 auditions, I might have done only four or five. Today, there are so many actors and projects; every writer and director has a different vision. Actors cannot believe that every project is written for them; it doesn't work that way. It's a given that you will face rejection. I am very lucky that I understood this very early. Rejections really help you build yourself. So, if anything, it has taught me a lot. And hopefully, I'll remember all the lessons that I've learned so far.
How do you deal with fame?
I got very lucky that I got fame during the lockdown. Because of that, I haven't faced the kind of fame that you're talking about in person. I mean, it's all over the internet, I can feel it on social media. I know that it exists. But because I don't have a first hand experience of it, I think I'm still on very safe grounds. The only people I meet are my family and very close friends. And I don't think they'll ever, ever, ever allow me to lose the plot. I'm glad that I'm surrounded by people who keep me grounded.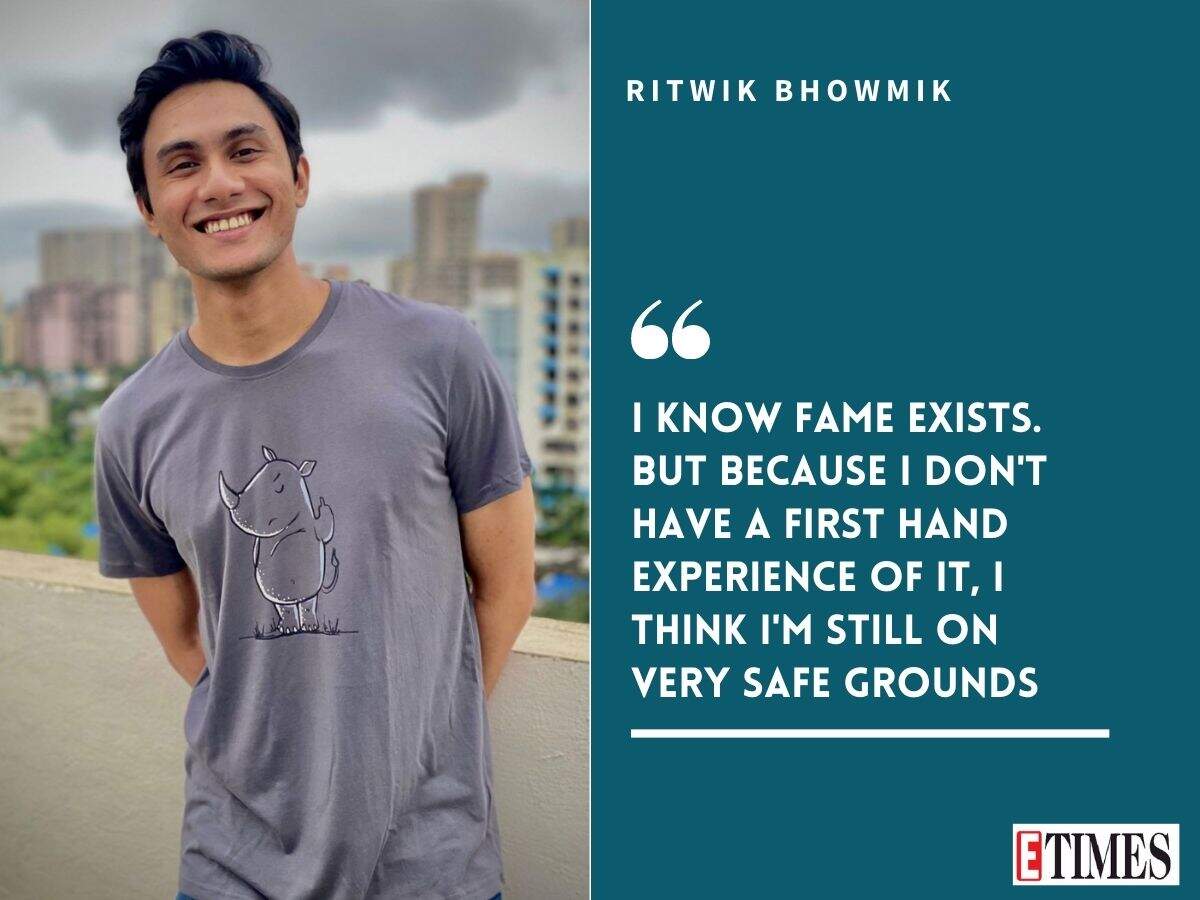 What is that one thing that really inspires you about showbiz?
I really love telling stories. I think I'm a better storyteller than I am an actor. Every day, I feel blessed that I have something to love and have someone to love, because, for me, my work is also a person. Because if something will make you this happy, if something can truly be effective in the best of ways possible, it's a great feeling. I know that I've always wanted to do this. And I'm doing it. And I'm going to continue doing it till my last breath.
Is there anything that you'd want say to your younger self facing the camera for the first time?
You're doing a great job, just continue making the mistakes you made. And be as as as confident about yourself as you are.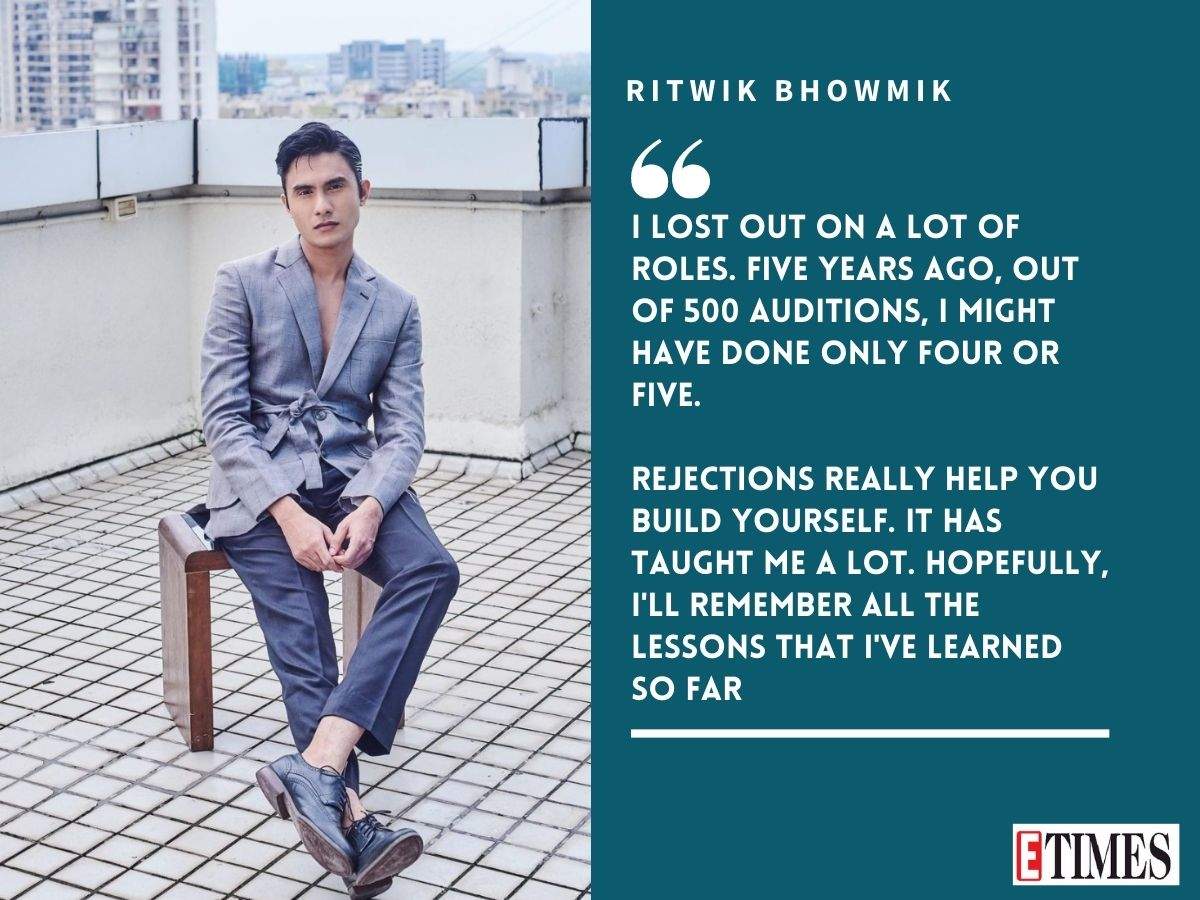 One message for aspiring actors
Two messages. Firstly, don't look up to me. Secondly, please, please, please never, ever give up on yourself. Just work hard. I know millions of people might have said this to you, but it's true that there is no substitute to hard work. Do not stop working hard and work every day. Constantly sharpen your skills, because you never know when you will have to use them.
What
projects are you working on? Is there a second season since the first ended on such a cliff-hanger…
Even I want to know what's happening next but I can say that season two will come for sure. It's going to take a while because for things to open up and for us to go back and shoot. A show of this scale cannot be shot inside a studio. So we'll have to wait for things to get better.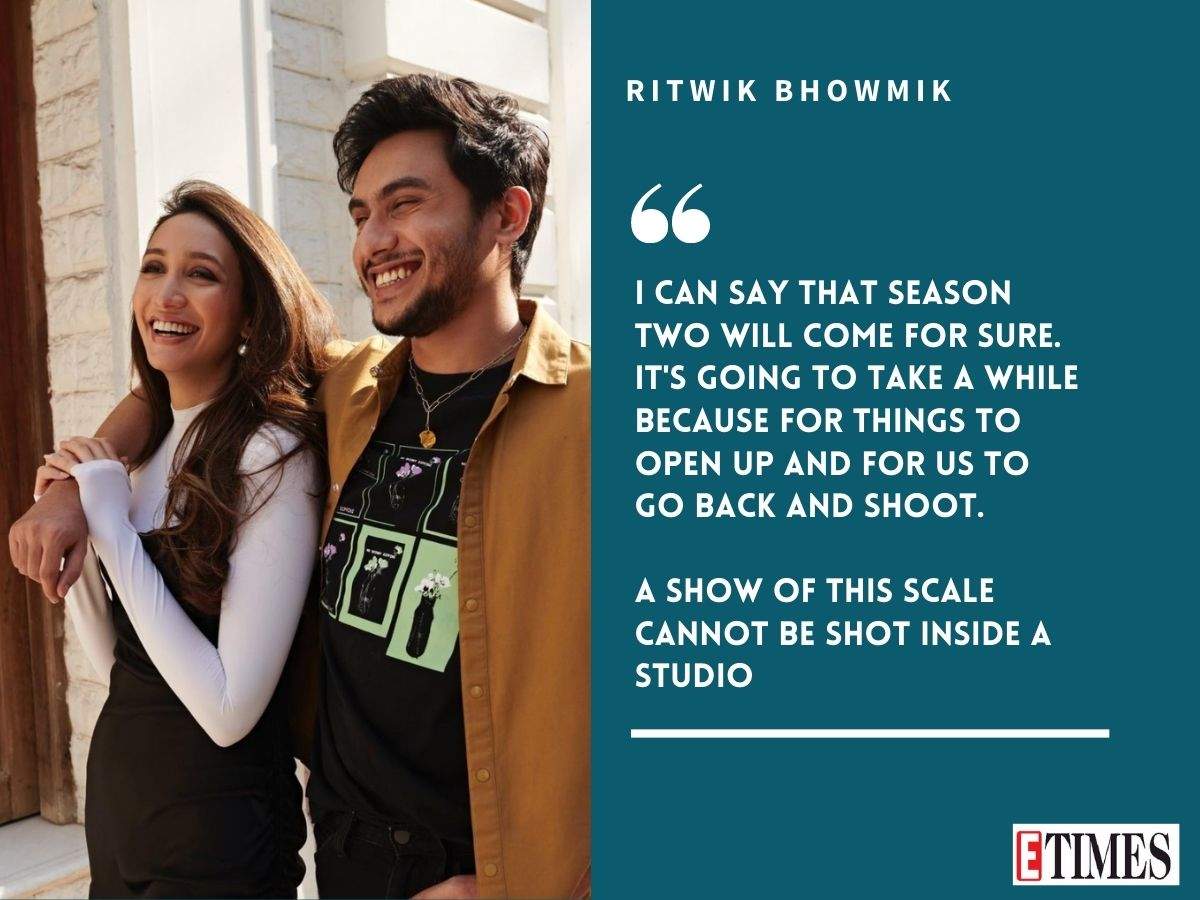 I have just finished shooting for a sitcom. I'm working on a crime drama right now, which we had to stall halfway through because the lockdown happened. But we're going to resume very soon. I'm also going to be shooting for a romantic comedy.