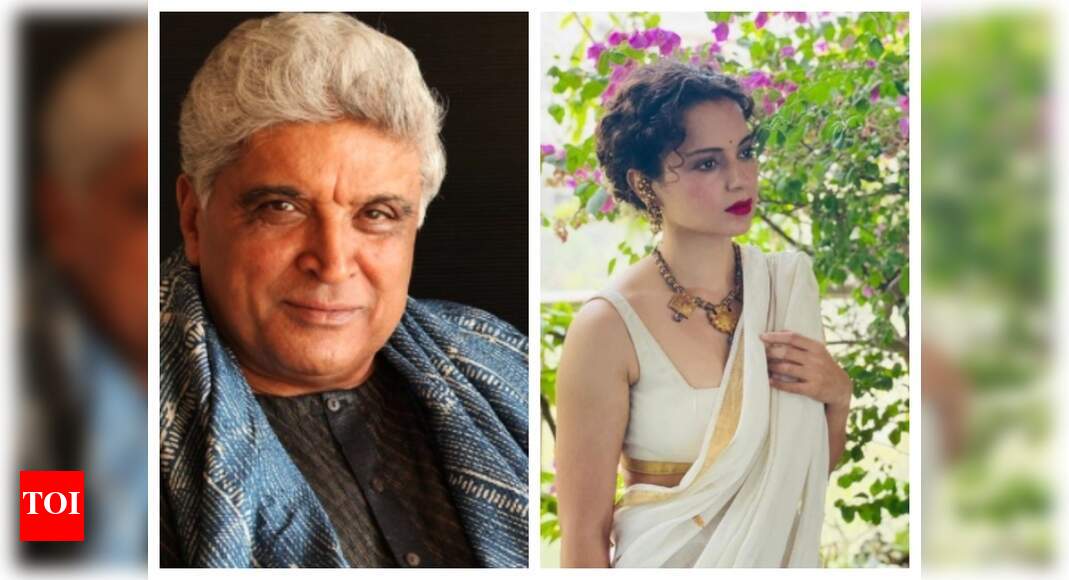 Lyricist
Javed Akhtar
has sought to intervene in a petition filed before Bombay high court by actor Kangana
Ranaut
for her passport renewal.
According to the reports, Akhtar filed an intervention application to say that she ought to have disclosed a defamation complaint which he filed against her as a magistrate had summoned her in that case before it.
In the plea, Akhtar claimed that he was seeking to place on record certain facts for consideration of the court. He said that during hearing of her plea for permission to renew her passport that expires in September.

Kangana's counsel Rizwan Siddiquee in response to a query had, on instructions, submitted that "no criminal cases are pending" against her in any court arising out of two FIR which she had challenged.
The high court had accepted the statement. Ranaut had moved the court as she said the regional passport office had raised queries over two FIRs against her.
Meanwhile, Kangana is on cloud nine after her passport was renewed on 30th June following a hearing in the Bombay High Court.
Taking to her Instagram handle, Kangana shared a picture with filmmaker Razneesh Ghai and also revealed that she has received a fresh passport.
She captioned the post as "Got my passport…. Thanks to everyone for their concern and best wishes … Chief I will be with you all soon 🥰@razylivingtheblues #Dhaakad"
On the work front, Kangana is currently in Budapest for the shooting of her upcoming film 'Dhaakad'.