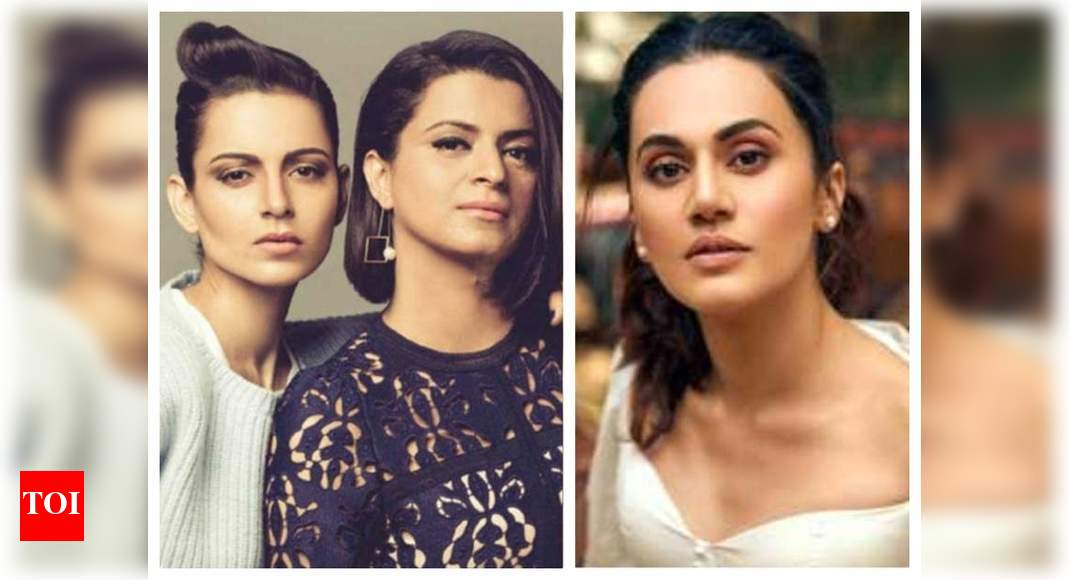 There seems to be no end to the war of words between
Kangana Ranaut
, her sister
Rangoli Chandel
and actress
Taapsee Pannu
. While the Ranaut sisters have continued to take potshots at Pannu, the latter is seemingly taking the high road and posting cryptic posts without even addressing the two.
Taapsee, who launched her new film on an OTT platform, has been receiving mixed reviews for her performance in the film. Reacting to a post that stated the difference between film reviews and film critics, the actress said "Also they should review THE FILM and the CHARACTERS, not take personal digs at people who portray those characters and assess n judge their career choices in a film review."
She went on to add, "Audience has a brain of their own let them decide what they like!"
Although Taapsee doesn't call out anyone or point fingers, the tweet comes moments after Chandel shared her thoughts on the film and said that she felt actress Aditi Rao Hydari would have been better suited for the role.
In a post on Instagram, Chandel asked why a "beautiful talented" actress like Aditi didn't get the role when she could perfectly play a "modern yet vulnerable housewife who is desperate for love, who is beautiful yet complex, feminine yet fragile…"
"Why Tapasee uncle?? she looked too athletic and strong for that role … " She asked.
"Please look at other talents, also, don't ruin films with wrong casting yaar," she concluded.