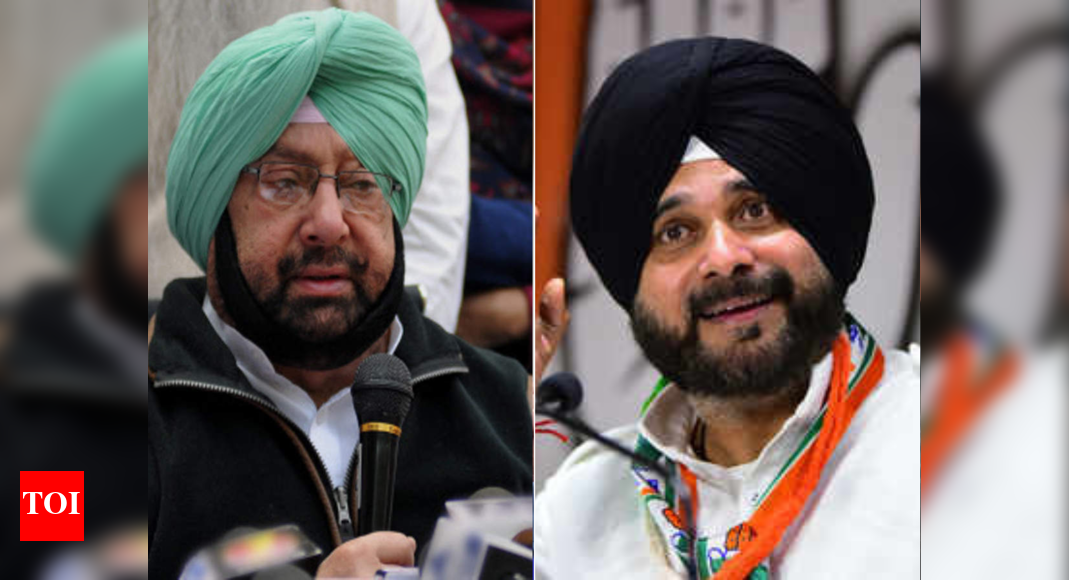 NEW DELHI: Organisational revamp and accommodation of key party leaders is reportedly the substance of the Kharge committee which reviewed
Punjab Congress
affairs following an outbreak of groupism.
The panel submitted its report on Thursday.
The committee, chaired by
Mallikarjun Kharge
and comprising party general secretary in charge of
Punjab
Harish Rawat and J P Aggarwal, after hearing elected representatives and organisational functionaries, is learnt to have concluded that the party has issues of management, personal aspirations and individual grievances, but with no challenge to the leadership of
CM Amarinder Singh
.
Navjot Sidhu, who has emerged as the principal dissident in the Punjab unit, has to be adjusted in the state, the panel is reported to have recommended.
Sidhu
had resigned as minister earlier but has since been keen for a comeback.
Congress
firefighters want Sidhu to be made deputy CM and a resolution had appeared imminent earlier this year, before the cricketer-turned-politician again started making public comments against the CM.
While sources claimed that the panel has not made any specific suggestion on the issue, the expectation is that the party may go for multiple deputy chief ministers with the idea of adjusting Sidhu, besides a Dalit and a Hindu leader for social balancing. While it is learnt that Sidhu is keen to become the state unit president, replacing Sunil Jakhar, CM Singh is reported to be against that.
While individual members had attacked the CM over issues of accessibility, work done in constituencies and the sensitive issue of sacrilege, the panel appears to have taken a considered note of the three-hour presentation given by the CM in which he clarified the issues while also rebutting some of the charges. He also told the panel that the Bagrari sacrilege issue had been entrusted to an SIT with a deadline of six months while assuring that the probe would be taken to its logical conclusion. He also strongly rebutted charges of being soft on the Badal family of Akali Dal.