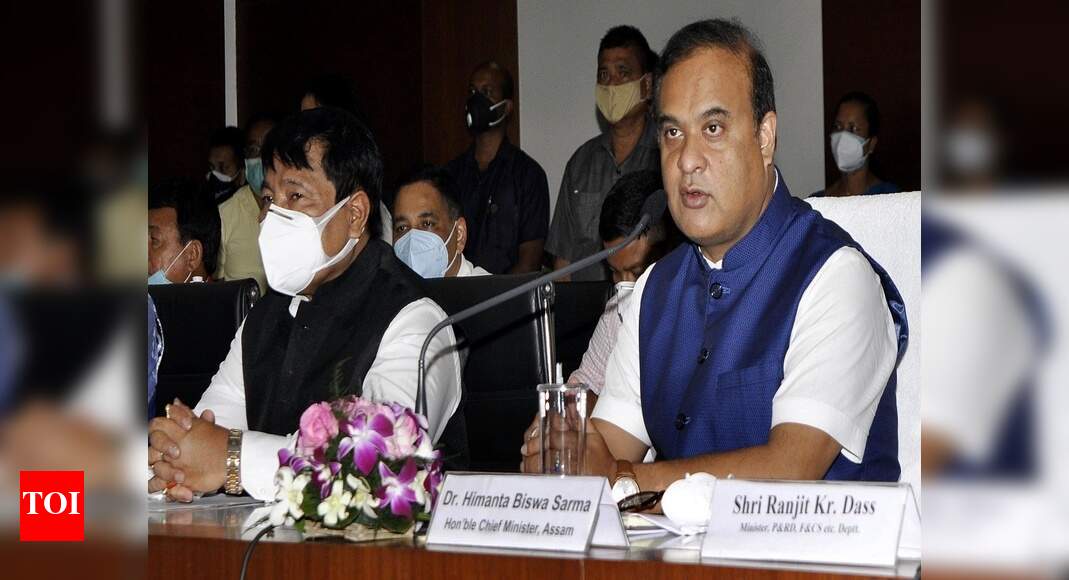 GUWAHATI: Assam CM
Himanta
Biswa Sarma, who completed his first month in office on Thursday, appealed to the state's "immigrant Muslim"
population
to adopt "decent family norms".
"We want to work with the minority Muslim community to control
population explosion
.
Poverty
and land encroachment have their roots in population explosion. We can solve several social problems if the immigrant Muslims adopt decent family norms… this is my appeal to them," he added.
"With increase in population, there will be problems of living space, which will give rise to clashes. It will be too much of expectation from a democratically elected
government
to allow people to settle on temple and forest land (sic)," he said.
Sarma's statements come after several Muslim organisations and people's representatives criticised the government for a series of drives across the state to evict encroachers on temple and forest land.
"No one is our enemy. The government is the guardian of every poor man and we want their development. But we need community support. They (immigrant Mulsims) have to come forward. Protests won't end their poverty. We have to educate Muslim women, work on population control…," he said.
"I understand the problem on other side. The way population explosion is taking place, they also need living space. Instead of criticising the government, they should try to practice small family size. Tribals practise it and have never encroached upon forest lands," he added.