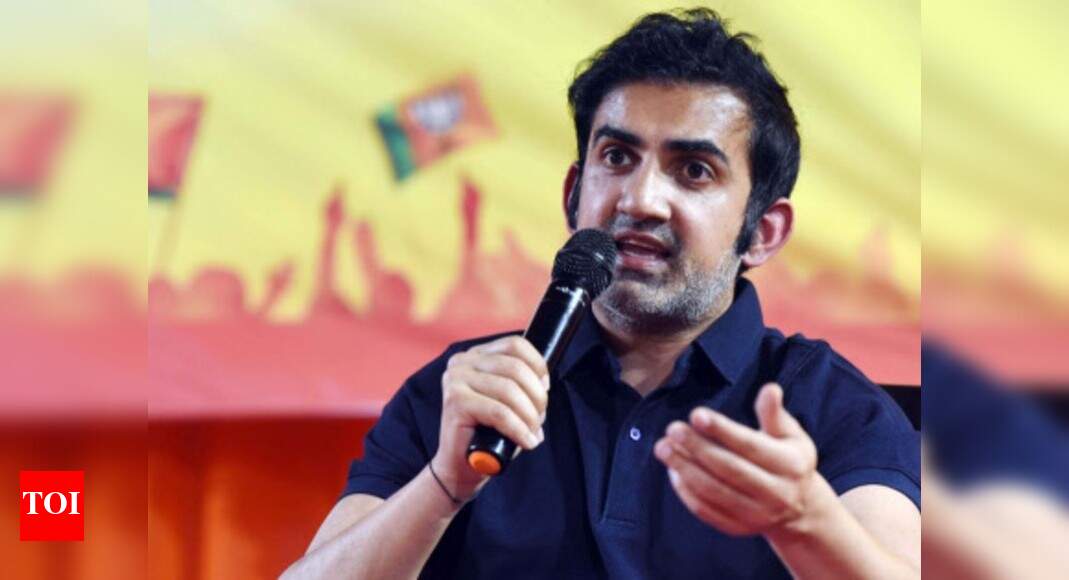 NEW DELHI: The
Gautam Gambhir Foundation
, run by the member of
Parliament
from east Delhi, committed an offence through the unauthorised procurement, stocking and distribution of viral medicine
Fabiflu
, the drug controller for the city informed
Delhi High Court
on Thursday.
Days after the high court pulled up the drug controller for giving
Gautam Gambhir
a clean chit, the volte face came before a bench of justices Vipin Sanghi and
Jasmeet Singh
, which accepted that the BJP MP did a lot of charity work but caused a shortage of drug and inconvenience to society.
The court said action must be taken under the relevant provisions of law against all such persons and the chemists/dealers who sold them Fabiflu in such large quantities. The bench reiterated that the manner in which a huge quantity of the drug was procured left genuine patients who needed the medicine at that particular time in the lurch.
It took a dim view of the conduct of the foundation, noting, "This is not the way to do charity. When you do charity, you have to do it only with charity as an angle. No other angle, else it is not charity," the court said. "It should not be that I will do it for one class or for my constituency people. It should not be to gain popularity." The bench wanted the drug controller to curb this practice in the future.
The drug controller assured the high court that action would be taken without delay against the foundation, dealers,
AAP
MLA Praveen Kumar and other people for similar acts. It said show-cause notices had been issued to licensees under the
Drugs and Cosmetics Act
and the responses are awaited.
During the hearing, the court also drew a distinction between medical oxygen bought for personal use and bulk purchases like in the Gambhir case. "The endeavour of the drug controller should be on such violators whose actions resulted in choking of the system, including medical oxygen, for bona fide use in the treatment of Covid-19," the bench noted.
The drug controller said it was under the impression that Garg Hospital was the agency through which Fabiflu was procured and distributed at the Gautam Gambhir Foundation's medical camps. But the hospital clarified it was not directly involved and its role was limited to verification that the correct drug was being given to patients. The court had taken strong exception to the drug controller's report concluding that the dealers had ample stocks of Fabiflu for patients and said everyone knew that the medicine was in short supply.
The court has sought a status report on the progress in the matter and listed the case for July 29.