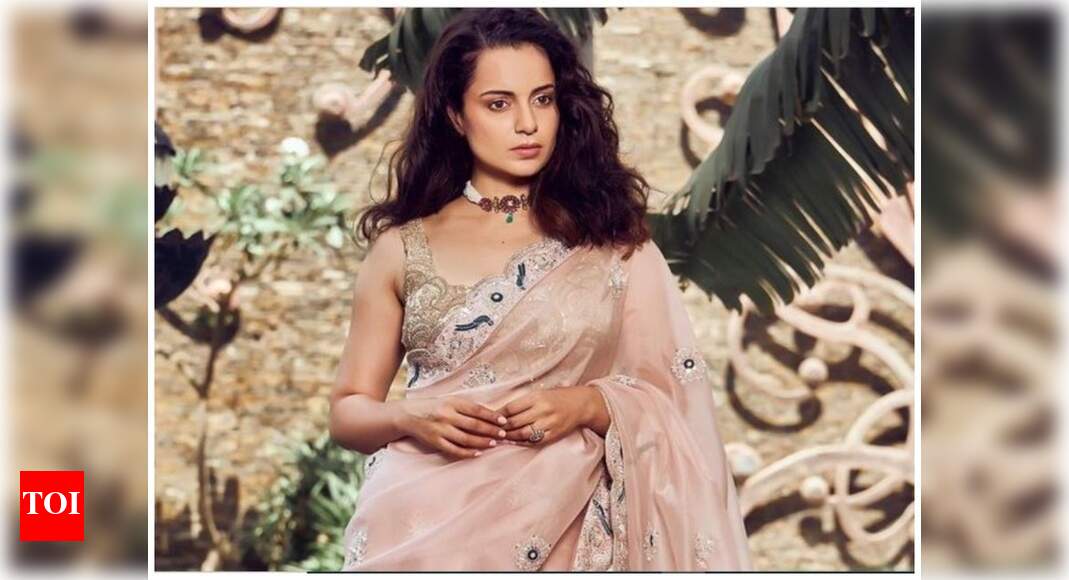 Kangana Ranaut's Twitter handle @KanganaTeam has been suspended after the actress posted a series of tweets including a video of herself making false allegations about the situation in West Bengal.
Reacting to her suspension on the micro-blogging platform, the actress said, "Twitter has only proved my point they are Americans and by birth, a white person feels entitled to enslave a brown person, they want to tell you what to think, speak or do."
Assuring she will not let the platform silence her, she added, "Fortunately, I have many platforms I can use to raise my voice including my own art in the form of cinema but my heart goes out to the people of this nation who have been tortured, enslaved and censored for thousands of years and still there is no end to the suffering."

In a recent interview with ETimes, Kangana exclusively shared her thoughts about why she finally decided to officially join the platform in 2020. Calling it a 'purpose-oriented' space, she said, "For the first time I saw a transformation in social media. It became more purpose-oriented rather than just trying to propagate yourself or your brand. It's an enormous time investment even if you nurture a relationship with millions of people. You built a certain voice in such a loud place."
Shortly after crossing the million followers mark, the actress raised concerned over the number of her followers dropping. Sharing her thoughts on the same, she said, "Twitter is not very supportive of people who support nationalism. It's very encouraging to people who promote communism and the ones who are more left-leaning. A lot of people suffer from this kind of prejudice on Twitter and have complained about it. I hope that we have our own platform where world politics won't affect or influence."
Ranaut was also asked (hypothetically) which celebrity handle she would like to take over for a day and what she would do with it. Interestingly, she said, "Maybe, Jack (Dorsey) from Twitter." Revealing her grand plan she said, "So that I could hack his account and restructure the rules of Twitter and make it more interactive and India friendly."
Although @KanganaTeam has been operating as a fan handle for years, Kangana Ranaut was officially operating the Twitter account for under a year. Besides courting controversy for her fiery posts, she has also had a few of her tweets removed for violating the platform's rules and guidelines.
Following her suspension on Tuesday morning, a statement released by a Twitter spokesperson stated that the platform has been clear about taking action on behaviour that has the potential to lead to offline harm. While stating that the rules are applied judiciously and impartially to all its users, they also affirmed that the actress's account was 'permanently suspended for repeated violations'.
Over the past months, the actress kept making headlines every time she slammed the platform for "shadow banning". Calling Twitter CEO Dorsey, 'Jack Chacha' she tweeted, "I am shadowbanned cos chacha @jack and his promoters of free speech @Twitter team is scared of me, they can't suspend me but they can't even let me keep exposing them every day, I am not here to catch followers or promote myself I am here for the nation and that hurts them."
She had also accused the platform of curbing the "right of free expression". In a tweet, she slammed Dorsey and the microblogging site, and wrote, "Tumko banaya kisne hai Chief Justice? At times you also gang up, then become a bully headmaster? Some times even the unelected member of the parliament. That's not all at times you even pretend to be Prime Minister. Who are you? Bunch of druggies trying to control us @jack."