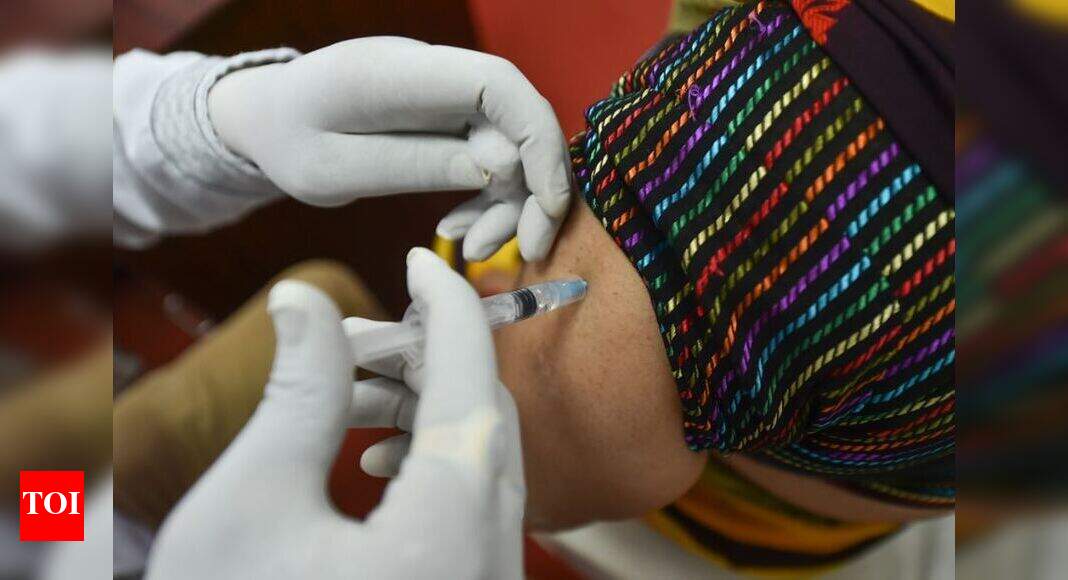 NEW DELHI: Reporting of adverse events after vaccination against Covid-19 has dropped significantly to almost 25% or one-fourth of what was being reported in early March, even as vaccinations peaked during mid-March to mid-April after government extended coverage to population above 45 years.
While the government is yet to issue an advisory on identification, management and treatment of serious and severe adverse events following immunisation (AEFIs), experts have expressed concerns over the significant drop in AEFIs.
"There is a drastic decline in reporting of AEFIs. This can be a cause of concern because it hinders further investigation into Covid vaccine effectiveness and side-effects," a senior official said. Official sources said the advisory has been finalised and is expected by end of this week.
The parameters for AEFIs remain unchanged, and a majority are classified minor. With the early apprehensions over vaccines having declined, some of the anxiety related reactions have also reduced. However, the absence of the guidelines that were due at least three weeks ago has hindered monitoring and response to AEFI.
A draft advisory was submitted to the health ministry in mid-April by the national committee on AEFI along with a detailed report based on assessment of around 498 samples of 'serious and severe' AEFIs like rare blood clots were reported after beneficiaries received Covid jabs. Some of these events were reported in countries, mainly in the West, after administration of
AstraZeneca-Oxford University
's Covid vaccine.
"Though the assessment indicates (points to) racial differences and that incidence of thrombocytopenia (low platelet count) post-vaccination are rare in India, reporting and further investigation of AEFIs in India remains crucial because of the sheer volume of vaccinations. It is important to assess the AEFIs to rule out the risk and reiterate the preliminary findings from the assessment of the initial 498 AEFIs," a member of the AEFI committee said.
Officials say lack of AEFI reporting also poses a potential risk. As 90% of AEFI are minor, it is possible that much of it is not being reported by recipients as people are gaining confidence in vaccine safety.