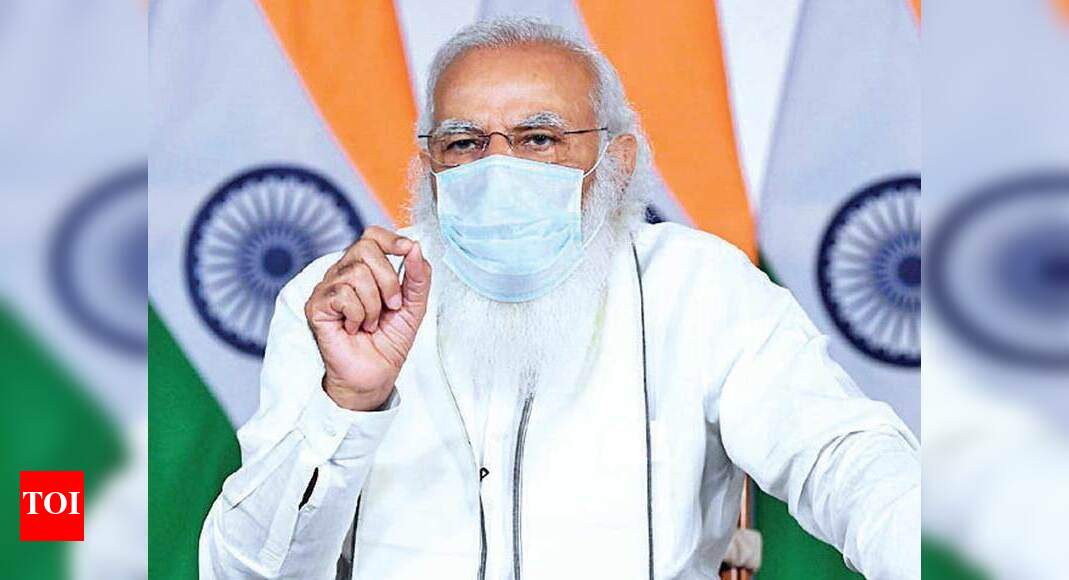 NEW DELHI: Prime Minister
Narendra Modi
in his discussions with chief ministers of high burden states on Friday made five suggestions on how the second wave of infections could be handled and brought down.
He said there was a need for aggressive implementation of Covid-appropriate behaviour and protocols so that burden on
hospitals
was reduced. The
use
of face masks and social distancing, along with messages on hygiene, would reduce the pressure on the medical system.
The PM said monitoring of recovery rate in hospitals and increasing it by timely and prompt treatment was essential. This needed efforts to ensure treatment protocols were followed and standards maintained.
Creating awareness that no medicine be taken without doctor's advice was important as it would ensure medicines were available for those who really needed them.
Given the current oxygen crunch, a focus on oxygen audits and ensuring judicious use of the medical gas was essential even as the
Centre
and states made efforts to increase production and improve distribution, he said.
Lastly, in order to deal with the increased pressure, manpower at hospitals should be increased by deploying retired medical practitioners and staff from the armed forces and other such organisations. A call centre could also be set up and run by retired medical staff for tele-consultations.