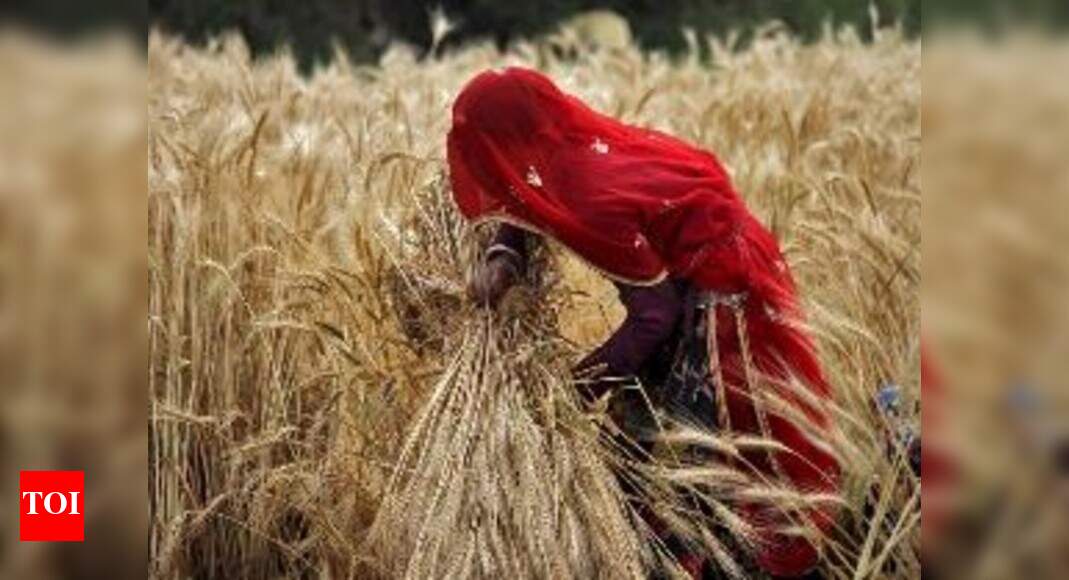 NEW DELHI: The wheat procurement during the current Rabi Marketing Season (RMS) was of 121.7 lakh tonnes on Sunday compared to 5.2 lakh tonnes during the corresponding period of last year. Procurement had suffered last year because of the Covid-induced lockdown.
The food ministry said the procurement of wheat has so far benefited 11.6 lakh farmers with an MSP value of Rs 24,037.6 crore. It said this is for the first time, Punjab farmers have started receiving payments directly into their bank accounts against sale of their rabi crops. In the last one week, about Rs 202.7 crore has transferred directly into Punjab farmers' accounts.
The Centre has plans to procure around 427 lakh tonnes of wheat in the current RMS at MSP in the central pool. The ministry said procurement has picked up pace in the last week and is going on briskly in the procuring states and UTs of Punjab, Haryana, UP, Chandigarh, MP, Rajasthan and other states. "Out of 121.7 lakh tonnes, major contribution has been made by Haryana — 44.8 lakh tonnes (36.8%), Punjab — 41.8 lakh tonnes (34.2%) and MP — 28.5 lakh tonnes ( 23.4%) as on April 18," the ministry said.