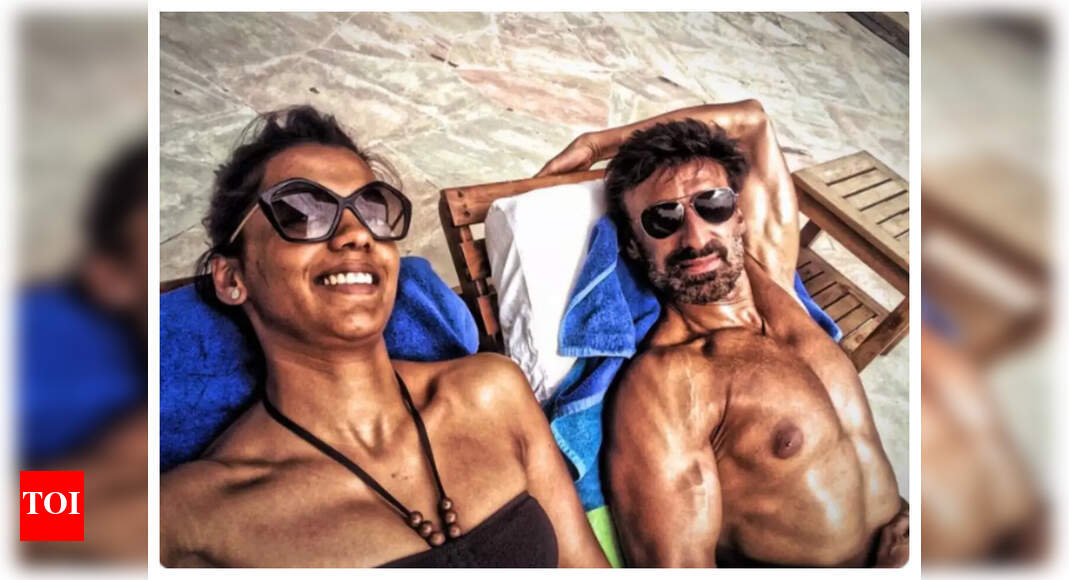 Mugdha Godse
and
Rahul Dev
are one of the stunning couples we have in
Bollywood
. The actors have been in a
live-in
relationship with each other for a long time now and often answer questions about their plans of getting married.
Talking about the same, Mugdha recently told a news portal that they are very happy together and are not labelling anything with marriage. Mugdha added that they already feel like they are married and are just a sign away from the thing.
Elaborating further, the actress added that they are busy with their respective works right now. According to her, what matters is happiness, and that's what they have. She also went on to clarify that both Rahul and she are on the same page on this matter.
Spilling the beans on the same, Rahul had exclusively told ETimes in an earlier interview, I have been there on that side and I feel it is a big pressure that society puts on people. When I look at relationships today, either it has meaning or it doesn't. It is as simple as that. People go out of the way to have a big wedding. They don't do it for themselves, they do it for their family or relatives. There is a lot of pressure. This custom of having a big wedding is being followed for ages. Why should we not question it? What do you ultimately want in a relationship? You want to be happy mutually and co-exist genuinely. There is no ownership. If somebody is yours, you don't have to put a tag on them."
Elaborating further, he added, "Reena and I were dating for six-and-a-half years. Her father was unwell so we got engaged. Unfortunately, her father never got to see us get married. We were happy together, if it was not for him, we would not have married at all. It is not like I have been married once so I don't want to get married again. Even Mugdha has the same viewpoint. To spend our hard-earned money on a big wedding to impress people who will never be satisfied is a waste. We would rather spend that money on ourselves. We go on holidays, do things together and we are happy."
Mugdha, who was a model earlier, entered the showbiz with Madhur Bhandarkar's 'Fashion'. The movie also starred Priyanka Chopra and Kangana Ranaut in the lead roles. It received positive reviews from the audience and the critics alike.