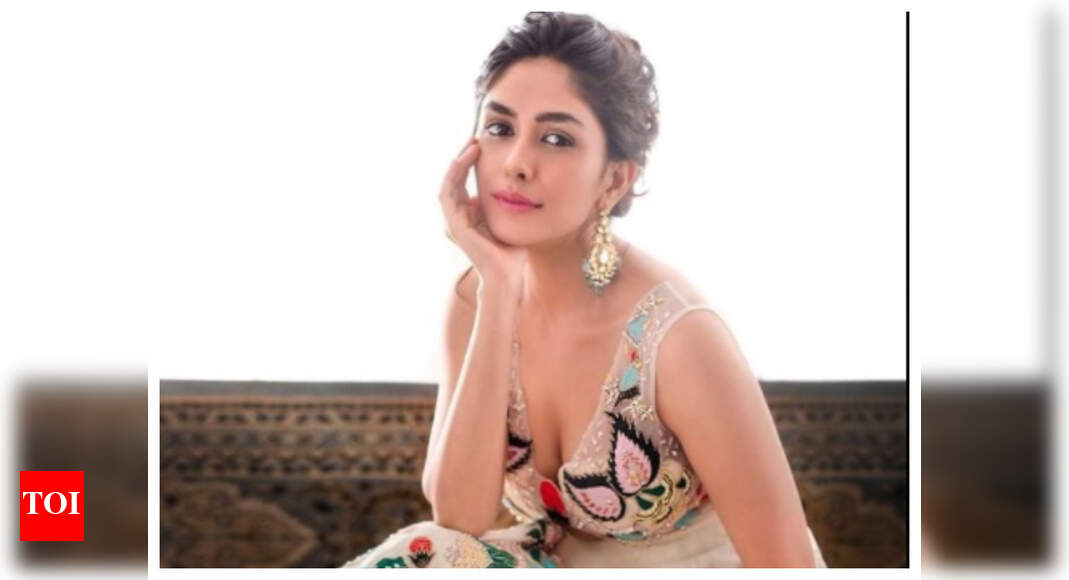 After making her debut with an unconventional-yet-bold film like, 'Love Sonia',
Mrunal Thakur
went on to work with A-list actors like
Hrithik Roshan
,
John Abraham
, and
Shahid Kapoor
. Even with only a handful of films in her kitty so far, the actress has successfully created a space for herself in the industry with her choice of projects and performances. In an exclusive interview with ETimes, Mrunal opened up on entering showbiz, choosing content over screen time, dealing with social media trolls, and more. Excerpts…
In a short span of time, you have created a space for yourself in Bollywood. How does it feel?
It has been a wonderful journey so far. I feel I am blessed. All my patience and hard work have now paid off.
Take us to the time when you decided that this was what you wanted to do for the rest of your life?
I went for an audition while I was studying for BMM. That was the first audition of my life. When I was in front of the camera, I realised that I was quite confident. I had no idea where this confidence came from. I was in that room and that camera felt like a human being who was interacting with me. It knew exactly what I felt. That is when I realised that the most important part of being an actor is to feel. At that point, I decided that this was what I want to do for the rest of my life. I just loved being in front of the camera; I feel happy! I never wanted to be an actor when I was growing up. Actually, I wanted to be a dentist.

Were you a movie buff as a child?
I was a big movie buff growing up. We didn't have a cable connection back then, so, I somehow survived on DD1. I used to go to my friend's place or my neighbour's place to watch TV. Even in school, we used to discuss what happened in a particular episode or movie. I was actually a very intelligent child, who was really keen on knowing stories.
I remember when I used to go to my uncle's place, I would be scrolling through all channels on the TV throughout. I used to start my day, sitting in front of the TV from 8 am, and then I would be forever glued to it. My sister and I were always scolded for it. My parents tried to keep me away from the television all through my childhood, which is one of the reasons why I am so fascinated with it. So, here I am!
You made quite a bold choice for your debut film. What was your reaction when you were first approached for the film?
First, when they told me that they were considering me to play the part, I was very excited. But outside their office, I saw a huge notice board that read, 'Sonia option 1, Sonia option 2, Sonia option 3…' My name was on the third position; that actually broke my heart. I felt that it was me who was playing the part, but they were considering other options. My journey actually began there, to make sure that I am not one of their 'options'. The casting process was very different from the way we do our casting here in Bollywood. My urge to bag the part was insane. I decided that if I do it I have to do it well, or I should just not do it at all.
How did your parents react?
I had already told the director that I will even be the fourth AD on the set, but I just wanted to be a part of that movie. The concept was so good and unique. The moment I got an opportunity to read the script, I got so scared that I told the director that I spoke to my mom and she doesn't want me to play the part, and that I was sorry. He was really angry because after wanting the part so badly, I was saying no to it. I told him the character is quite bold and challenging and I was not sure if I would be able to pull it off. He assured me that I would. They made me very comfortable on the sets and explained each and every scene to my parents, and how they were going to shoot it. They also assured my mom and dad that they would use a body double in case they need it. I had to make sure my parents were aware of what I am shooting and how. My mother happened to be on the sets on the day we were shooting for a scene where all the girls are kept hidden somewhere. She was so overwhelmed. It was very difficult for my parents, but later they were proud of me for choosing the subject.
You have played small but impactful roles in films like 'Super 30' and 'Batla House'. Does screen time factor in while making choices?
I feel that the time period of my character on screen is not important. In fact, how much time I am there on the screen doesn't matter; people should remember me when they leave the theatre. I learned that from Irrfan Khan sir. It didn't matter for how long he was there on screen, what mattered was how charming and engaging he was. Unless you are engaging your audience, you are not including them in your journey. There were so many actors I looked at and realised that screen time doesn't matter; it is the content.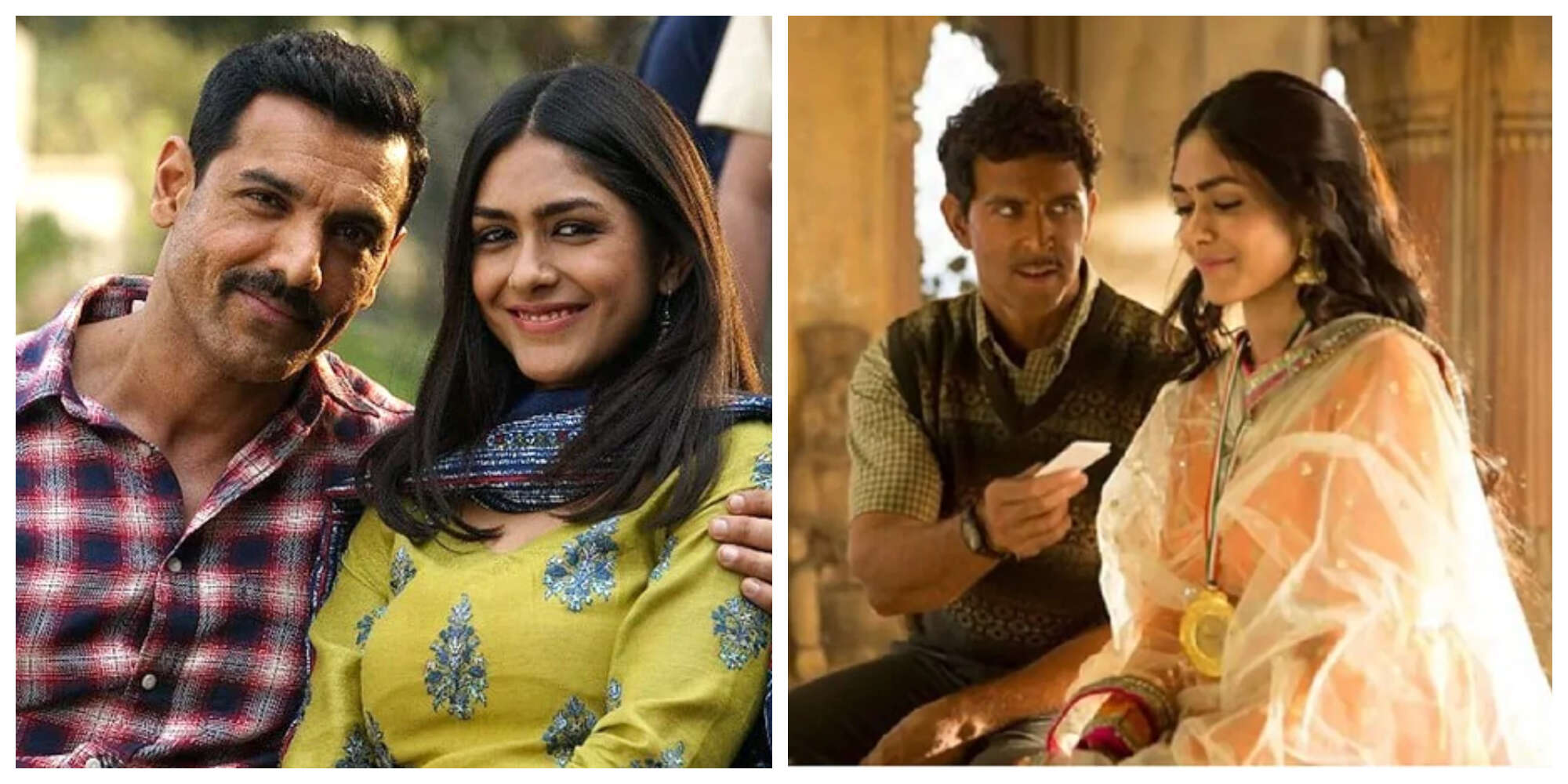 There has been an unprecedented surge in women-centric content, especially on OTT. What are your thoughts on the same?
I wish 'Love Sonia' could be released today on OTT. It would have made such a huge impact! Back when it was released, it went somewhat unnoticed. The best thing that happened was that I got to travel the world, and meet the survivors. Many women have started their own NGOs where they are helping others. It makes me so happy that this film had that impact. The change in the content is really great for actors. With just a click, an actor can reach millions of people across the world. Earlier, getting a worldwide release was difficult. Many Indian actors have been appreciated by the West, which is an achievement. I feel blessed to be entering Bollywood in this era; it is great exposure for actors like us.
Earlier, we were looked upon as an industry of people who could only dance and sing. Now, they know there are crazy performers in India. We have also settled down as far as the melodramatic acting is concerned. That is one of the reasons why people connect to content like, 'Scam 1992' , 'Mirzapur' and others. This is what India is all about. Many of our actors have now opened doors for others in the West. Earlier, we used to not get solo films for actresses. Now, things are changing. Look at Taapsee Pannu's 'Thappad' or Kangana Ranaut's 'Queen' or any of Vidya Balan's films for that matter. They are helping me, as an actress, to have an opinion and get a substantial role in a film.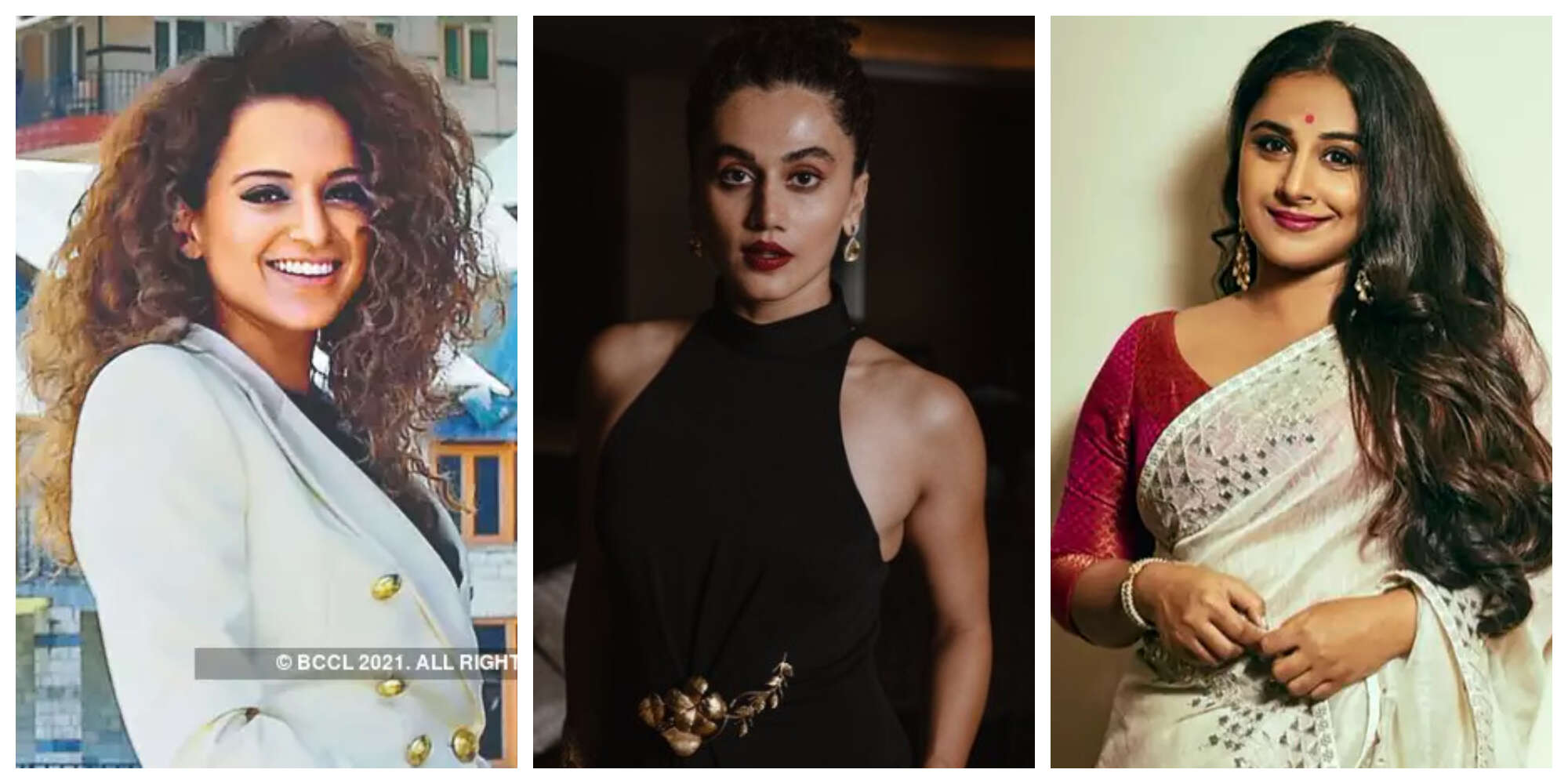 How do you deal with negativity and trolls on social media?
Honestly, I have never been trolled but sometimes I do get some harsh messages, where they talk about my weight and stuff. It doesn't matter at all to me. This is how I have been throughout my childhood. When I was in the eighth grade, somebody commented on my body. I just stood up in my math class, turned around towards the boy, and said, 'I eat what my father feeds me. And it should not bother you.' I am quite comfortable in my body. All these things keep on happening. The best you can do is ignore them or just eliminate these people from your life because social media validation doesn't matter to me at all. I feel some people on social media are quite frustrated with their own lives and just want to come and vent it out somewhere.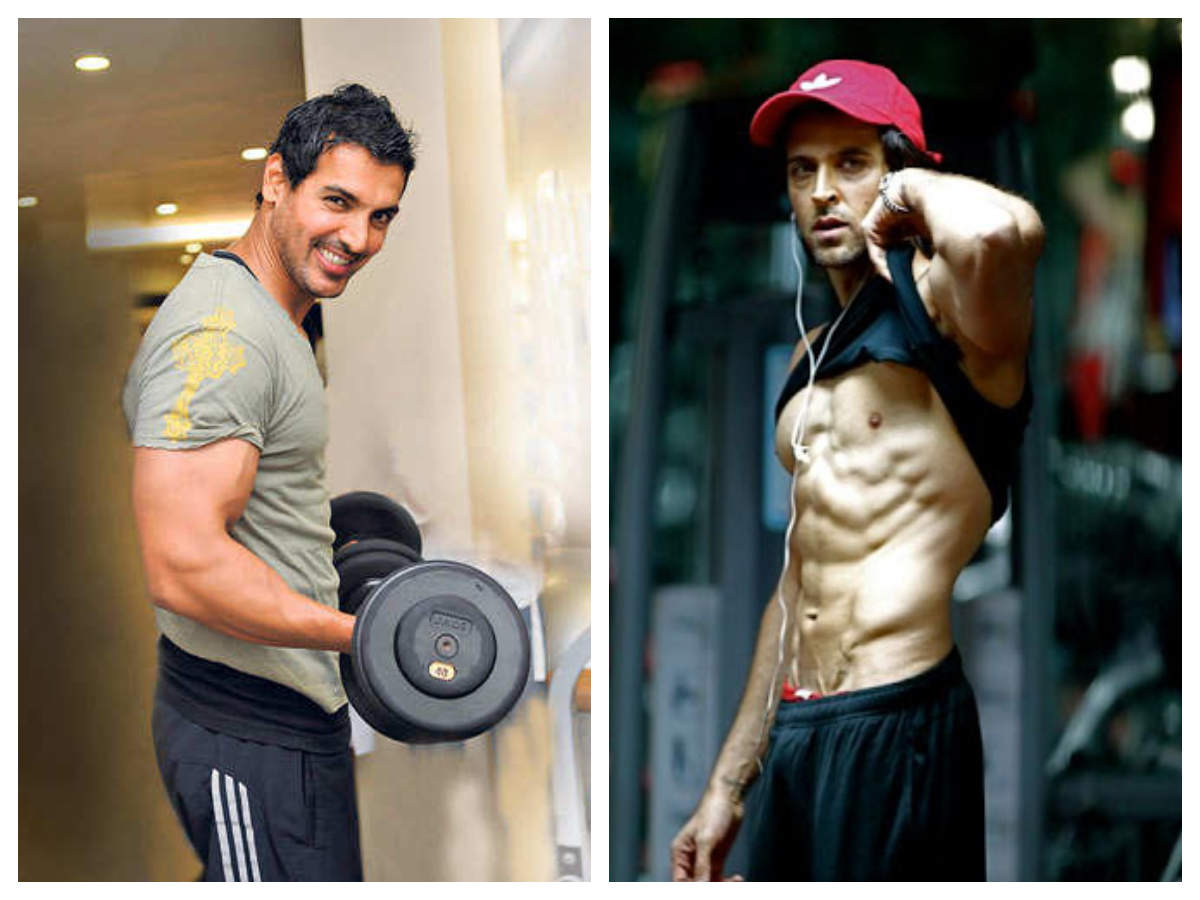 How have your co-stars inspired you to keep fit?
Hrithik (Roshan) used to work out two times a day. The transformation that you see is simply amazing. I want to be fit not because my profession demands it but because I worship my body. This is what I learnt from my co-actors. John (Abraham) never cheats. His cheat days are once in six-seven months.
I think fitness is important for me also because you don't know what kind of roles will come your way. The least I can do is to be fit and keep my endurance high. Increasing and decreasing weight is not an issue.
What is the best and worst part of being a celebrity?
This is a very interesting question because I live away from the madness of Juhu in Mumbai, which is the Bollywood hub. I live with my family and whenever I come home, I am treated as my dad's daughter and not some actress. I feel that is what keeps me sane. Even though I am a celebrity now, I still lead a pretty normal life. There are times when I just pick up my car and drive around with my mother. Just the other day, I took her for vaccination. My parents feel really proud when people recognise me on the streets. For them, it is an achievement. My happiness lies in theirs. I feel I am still a normal girl. I feel good when I can take a rickshaw and travel. I am from that breed of actors you can relate to. This is one of the reasons why I do not get trolled much on social media. I don't have to pretend to be somebody. I am real.
What are you looking forward to this year?
I am expecting that through my work, people get motivated to do something good in some or the other way. The times are bad and people are losing out on patience, jobs, and relationships. I feel that, as an entertainer and performer, my upcoming film, 'Toofaan' will motivate them. This film is something people should really look forward to. I needed to be part of a movie that is evergreen. I pray that 'Toofaan' stays evergreen.