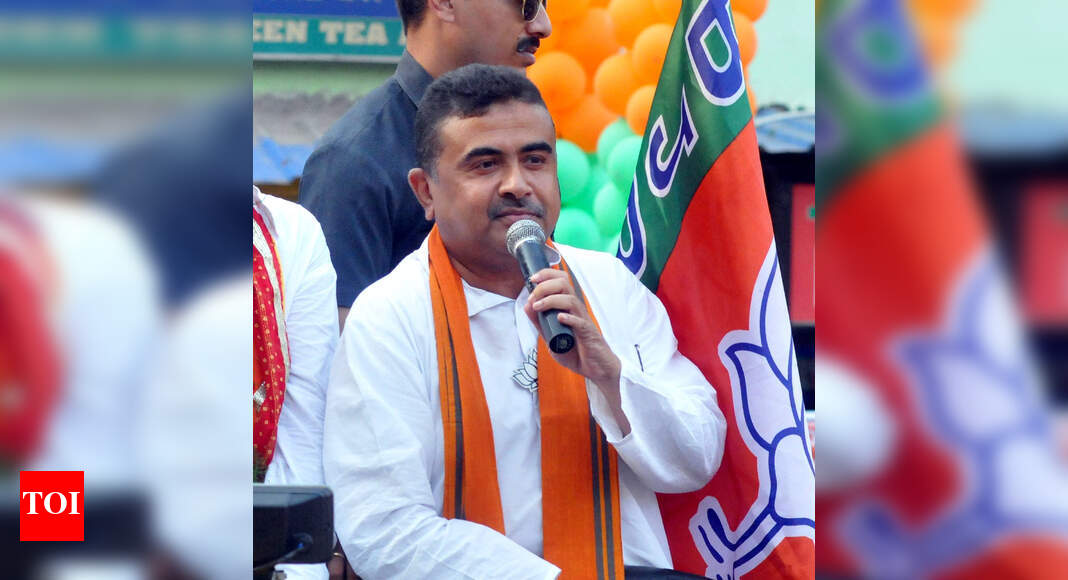 NEW DELHI: The Election Commission on Thursday issued a notice to BJP's Suvendu Adhikari for violating the model code of conduct during an election rally in West Bengal's Nandigram.
The notice was issued following a complaint by CPI-ML leader Kavita Krishnan.
In her complaint, the CPI-ML leader accused Adhikari of hate speech during an election rally in poll-bound West Bengal's Nandigram constituency, where the BJP leader is contesting against TMC chief Mamata Banerjee.
During the rally, Adhikari, without naming Mamata Banerjee, asked the people to not vote for "Begum".
In his speech, the excerpt of which was mentioned in the EC notice, Adhikari further warned that a vote for "Begum" would result in the creation of "mini Pakistan".
"A Daud Ibrahim has come up in your locality," Adhikari was quoted as saying in the Election Commission's notice.
Taking note of Krishnan's complaint, the Election Commission held that Adhikari's comment violated clauses (2) and (3) of Part I of General Conduct of Model Code of Conduct for the guidance of political parties and candidates.
The Election Commission asked Adhikari to explain his stand within 24 hours of receiving the notice. "Failing which the Commission shall take a decision without further reference to you," it added.