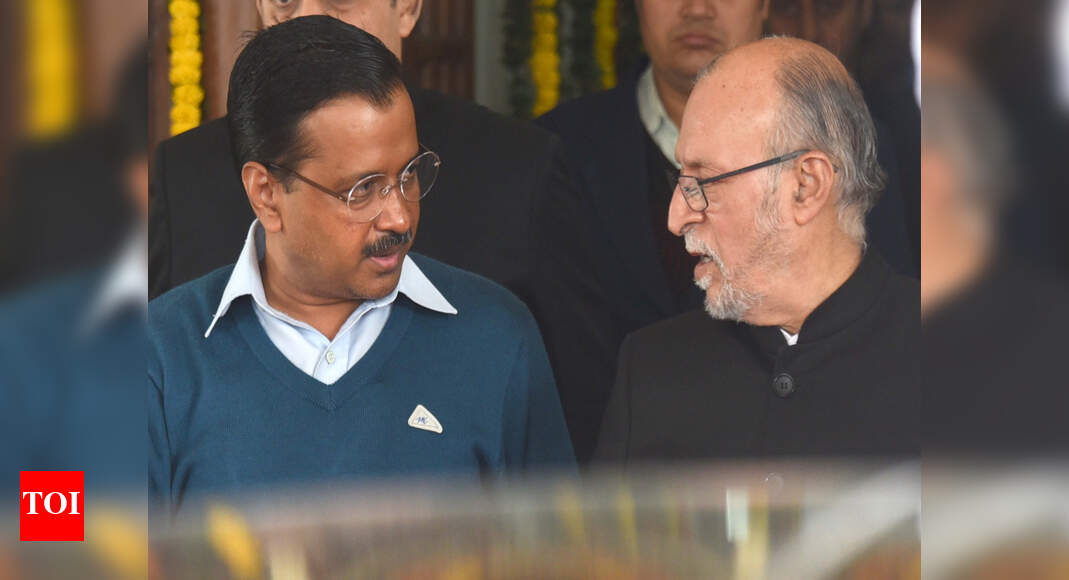 NEW DELHI: The Centre wants to expand the extent of say the Lieutenant Governor (L-G) has in the day-to-day functioning of the national capital. Delhi chief minister Arvind Kejriwal has vehemently opposed the introduction of the bill which, the Aam Aadmi Party (AAP) says aims to undermine the elected government. Here is all you need to know:
What is the
NCT Bill
'Government of National Capital Territory of Delhi (Amendment) Bill, 2021' was introduced by the Centre on Monday in the Lok Sabha. The bill seeks to give overarching powers to the Lieutenant Governor (L-G) in the functioning of the national capital. The LG is appointed by the President on the Centre's advice.
What are the clauses
According to the proposed amendments, 'government' referred to in any law passed by the legislative assembly would mean the L-G. The bill also makes it mandatory for the elected government to take the L-G's opinion for any executive action. The elected government will also be barred from making any rule that empowers it or its committees to take up matters of day-to-day administration or conduct inquiries into administrative decisions.
Why is Delhi government opposing the bill
Reacting to the bill, Delhi chief minister Arvind Kejriwal tweeted: "After being rejected by ppl of Delhi (8 seats in Assembly, 0 in MCD bypolls), BJP seeks to drastically curtail powers of elected government through a Bill in LS today. Bill is contrary to the Constitution Bench judgement. We strongly condemn BJP's unconstitutional n anti-democracy move". National Conference leader Omar Abdullah said Delhi deserves to be a full state with all powers exercised by the elected government.
The Bill says-1. For Delhi, "Govt" will mean LGThen what will elected govt do?2. All files will go to LGThi… https://t.co/VaLemHTArJ

— Arvind Kejriwal (@ArvindKejriwal) 1615796944000
Can L-G be more powerful than assembly
The Supreme Court had, on July 4, 2018, ruled that the L-G cannot interfere in every decision of the Delhi government and must act on aid and advice of the council of ministers. The 'status of LG of Delhi is not that of a governor… rather he remains an administrator in a limited sense', the apex court had said.
What does the BJP say
Delhi BJP president Adesh Gupta on Monday welcoming the bill said even after the amendments, the elected government will retain 75 per cent of administrative powers. He said the bill was in compliance with a February 2019 order of the Supreme Court.
"The Court while deciding a dispute between Delhi government and the Centre had observed that it will be better if the GNTC Delhi Act clarifies the division of administrative work and powers between the two governments," he said.
The new Bill will finally settle and clear the administrative works and powers of the two governments in relation to the Union Territory of Delhi, he claimed.
(With inputs from agencies)