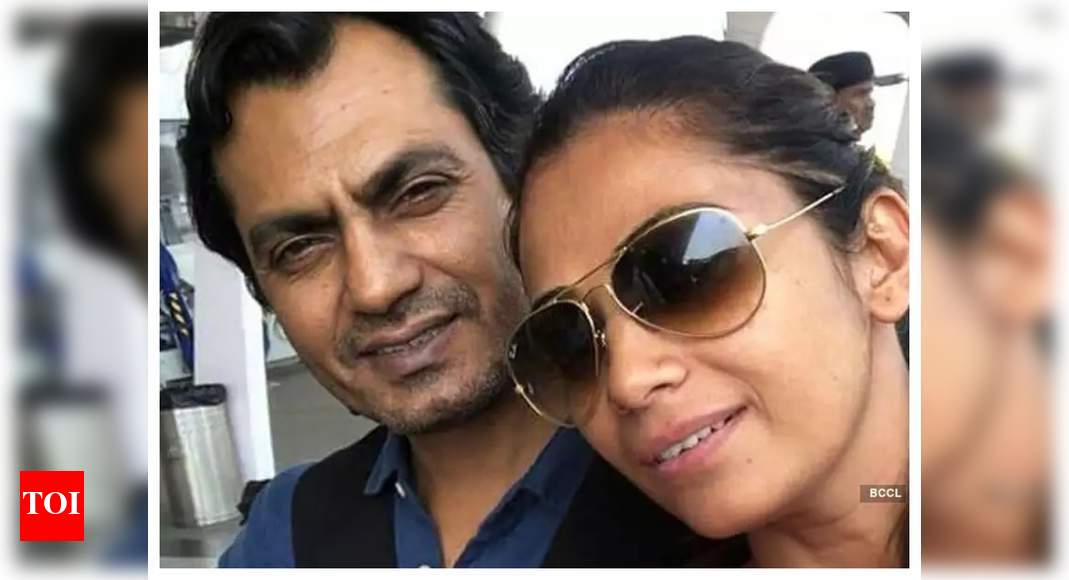 All's well that ends well in Nawazuddin Siddiqui-Aaliya's marriage? Not quite really- at least not yet- as Nawaz has not yet come out and precisely said that he is ready to have his estranged wife back in his life- but
Aaliya
is still certainly waving the white flag. Talking to ETimes, she says that she has realised over the past few months that it makes sense to go back to Nawaz rather than continue fighting with his family. "I am ready to reconcile with Nawaz. I shall take the divorce notice back. I shall sort out with his brother Shamaz (with whom she didn't get along) and end that matter too."
Aaliya says that the twist in the tale began when she contracted COVID and had to send both their kids- Shora (daughter,11) and Yaani (son, 5)- to Nawaz. "Now, Nawaz was shooting in Lucknow but I am amazed at the way he's looking after them. They both stay with him in his hotel room. He even engages them in the morning in their online classes so that their studies don't suffer. He then takes them to his shoot. And mind you he's doing all this by himself; he hasn't hired any staff to do all this as he wants minimum people around them in today's times of COVID. I think he realised that unka farz hai yeh karna and I am so happy about it. He's far more indulgent than before. The kids are also very happy being with him."
Aaliya is impressed to see this side of Nawaz, which she says she didn't see earlier. "Seems, Nawaz wasn't demonstrative. The unprecedented situation has revealed that he did and does care," she quips.
Aaliya has also no qualms in saying that she took the first step of approaching Nawaz. "I was struck with COVID and my maid was also infected." Has she clearly told Nawaz that she wants to start life afresh with him? "Yes, we have been talking about it. In fact, we are talking to each other after nearly a year (for the first time after she went public about her issues with Nawaz and his family in May last year). We were in touch about the kids but only on WhatsApp."
And what are the kids saying? Aaliya reveals, "Being the older one, Shora knew that Nawaz and I had problems in our married life. Frankly, Shora is closer to Nawaz than she's to me. He is also very attached to her. She has missed him very much. I'd rather not disturb that father-daughter relation. Aaj bhi gunjaish hai ki we can get back together and I realise this after a point- but all that I have told Nawaz is that I put forth what I saw and felt. "
We now want Nawaz to get more vocal in his interviews: Does he want to be man and wife with Aaliya again? Or does he think that it's all over between Aaliya and him and he's standing by her in only her moment of crisis. We shall soon know.