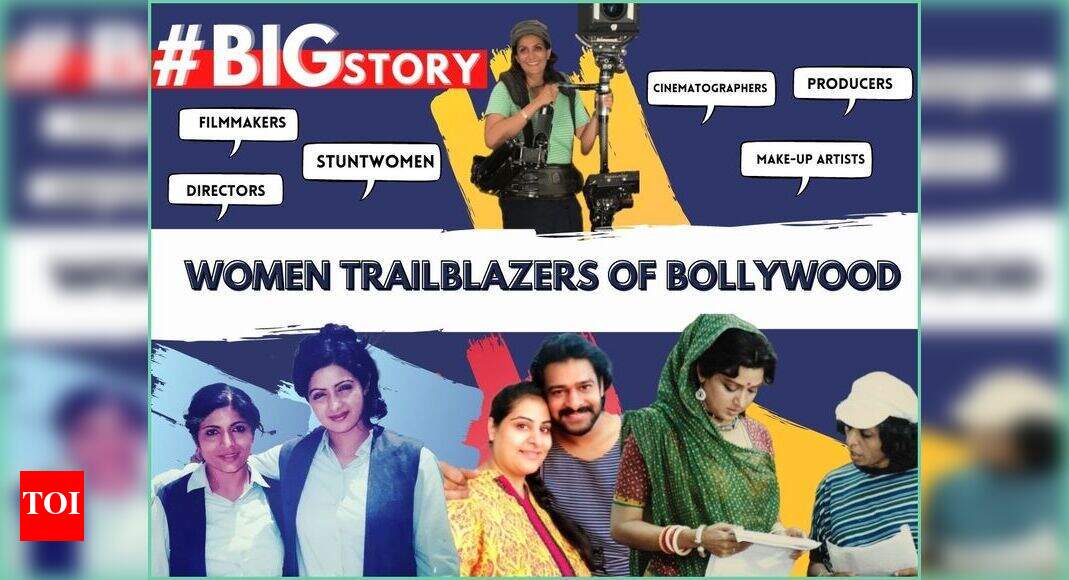 Women are now proudly rubbing shoulders with the men but to make a place for themselves in the male-dominated industry couldn't have been easy. Ahead of Women's Day 2021, ETimes brings to you heartfelt stories of women, who broke the glass ceiling and took over roles that were always done by men. Let's celebrate the spirit of the ladies who work behind-the-scene to bring about a real change…
Aruna Raje (writer-filmmaker): The crew would look at me like I was a zoo animal


Aruna Raje, who has donned the hat of a director, writer, and producer, has been one of the first female technicians in the film industry. A gold medallist from FTII, Aruna faced a lot of challenges as a filmmaker, but not so much as an editor. She shares, "Men don't like to take orders from women. That is a very common thing in our society. I had to work thousand times harder than Vikas (ex-husband Vikas Raje) did. But once they realised that I knew my job, they were willing to do anything for me. I had to climb up on the
tarafas to set up my shots and get control of the set."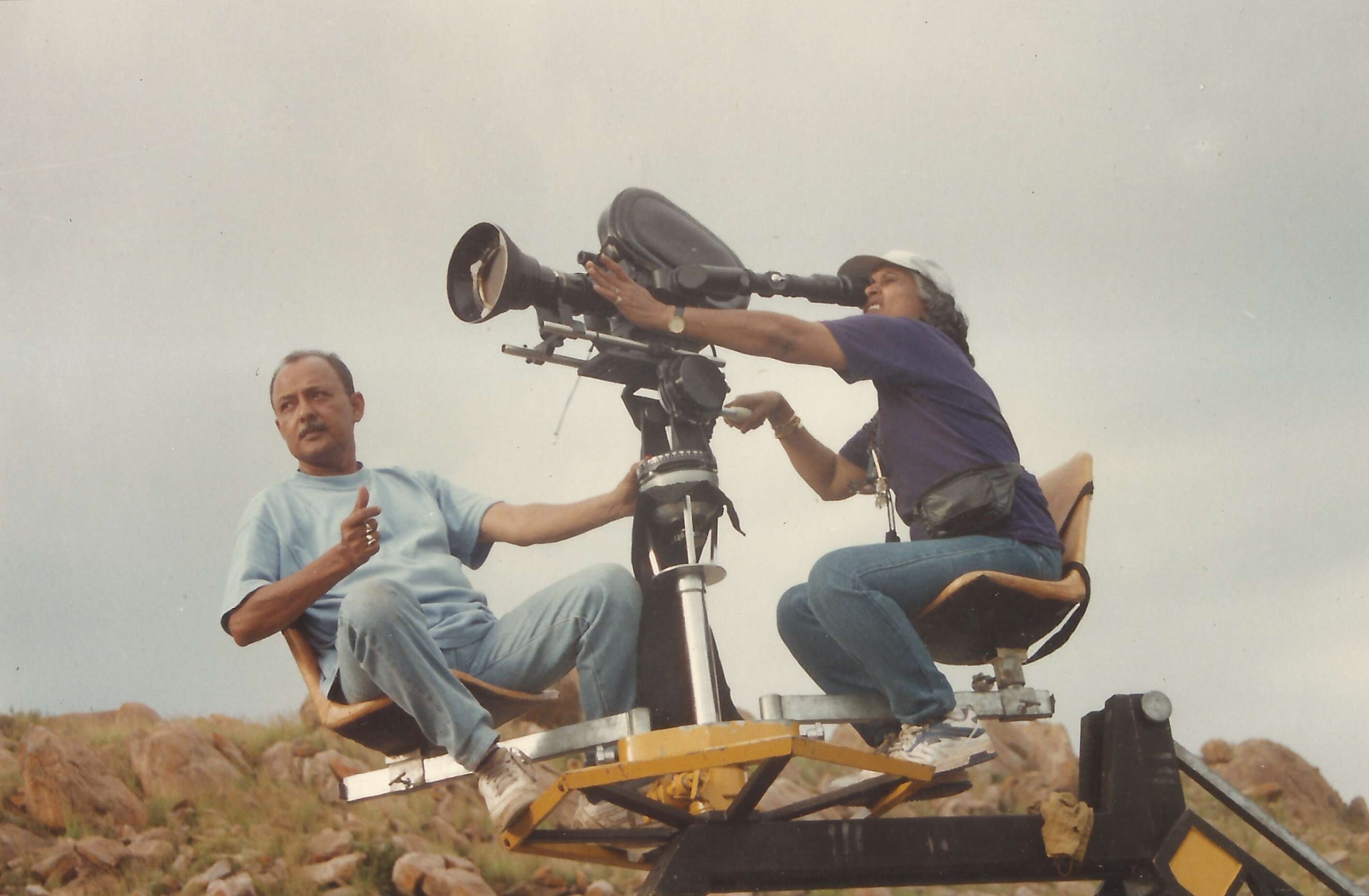 Speaking about the challenges she faced, Aruna reveals, "The crew would look at me like I was a zoo animal. There were so many films I did not do because of the unwanted attention. I also had many narrow escapes at that as they tried very hard to take advantage. The change began with hiring women as assistant directors on sets, but the mentality was still the same. A director once said that there should be at least one female in the unit so that everyone stays happy. Can you imagine that? But then the acceptance began. I was editing, Renu Saluja was editing, Sai Paranjpye was making films, Aparna Sen started making films. So there were a few women scattered here and there, and finally, acceptance came. But still, women amount to only 10 per cent of the workforce and it is not just in India but the world over".
Reshma Pathan (stuntwoman): Male stunt artists tried to discourage me and were very unhappy with me
Reshma Pathan is the first stuntwoman of Hindi cinema. She visited the sets and performed risky stunts while keeping it a secret from her family. Reshma shares, "Fight master Azeem uncle had called me on the sets of 'Ek Khiladi Bawan Pattey', where I saw a man dressing up as Laxmi Chhaya for a stunt. After many takes, he was still not able to deliver. Which is when they asked me to try and I managed to deliver the perfect shot in the first take itself." However, her entry into films was met with massive opposition. "Decades ago, male fighters would dress up as actresses to perform stunts and get paid double for it. Hence, with my arrival, they were very unhappy. The men tried to discourage me and said that if I got injured while performing stunts, no one would marry me. I would just ignore them. After much conflict, they realised that I was here to stay. Directors also didn't trust me but my work spoke volumes." Speaking about the present-day scenario, she adds, "Risky stunts are still not performed by actors, because an injury can delay their future projects. So, now, there are a lot of female stunt artists."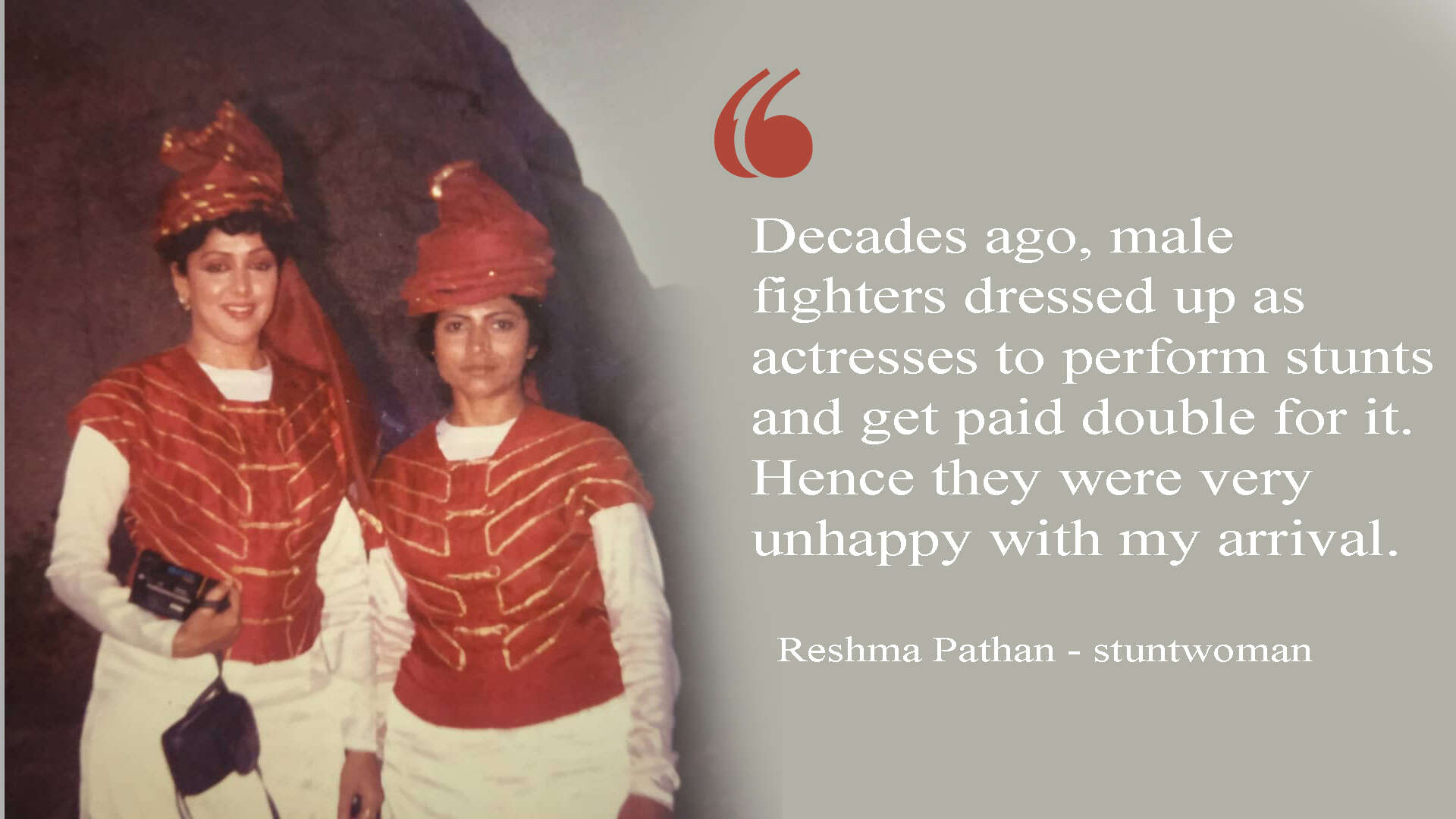 Dipti Jindal (producer): Even now there are a few actors who find it difficult to see a woman call the shots


Dipti Jindal currently calls the shots at Nadiadwala Grandson Entertainment. She worked her way from being an AD to a producer and has been shattering gender stereotypes since a long time. Dipti reveals, "In Ram Gopal Varma's production house, there were only male ADs with just two-three females, who were the initial ones to join the company. There was no bias from RGV at all; he was cool. But there were seniors who felt that
aaj kal ki bachchiyan humko production sikhayengi (Who are these newbie girls to teach us production)." Speaking about gender-discrimination at work place, Dipti adds, "On the sets, the crew used to feel that
isko kuchh aata nahin hai (she doesn't know anything) but the moment you put your foot down you are called names. I decided I would rather be a b***h than be someone who does not know her work." Speaking about winds of change the 'Baaghi' producer says, "Things started changing for me in 2009, when I joined the team of 'Anjaana Anjaani' with Sajid Nadiadwala sir. And suddenly I was given the freedom and power, which made me uncomfortable, because, for once, someone trusted me with things. Even when I joined Vashu Bhagnani or Sanjay Dutt sir, there was no bias of being a woman."
While she has been welcomed by filmmakers and actors, Dipti feels that the situation has not completely changed, "Even now there are a few actors who find it difficult to see a woman call the shots. It has changed in the past 10 years, at least on part of the makers but there are technicians and old crew members who would rather talk to my assistants just because they are men. They tell them I am not getting what they are trying to say and ask my assistants for help. Initially, it was very difficult. Now, I have much more confidence and don't let my gender decide how I should behave with someone."
Upasana Chhetri (assistant director): In the male-dominated space, I often felt like quitting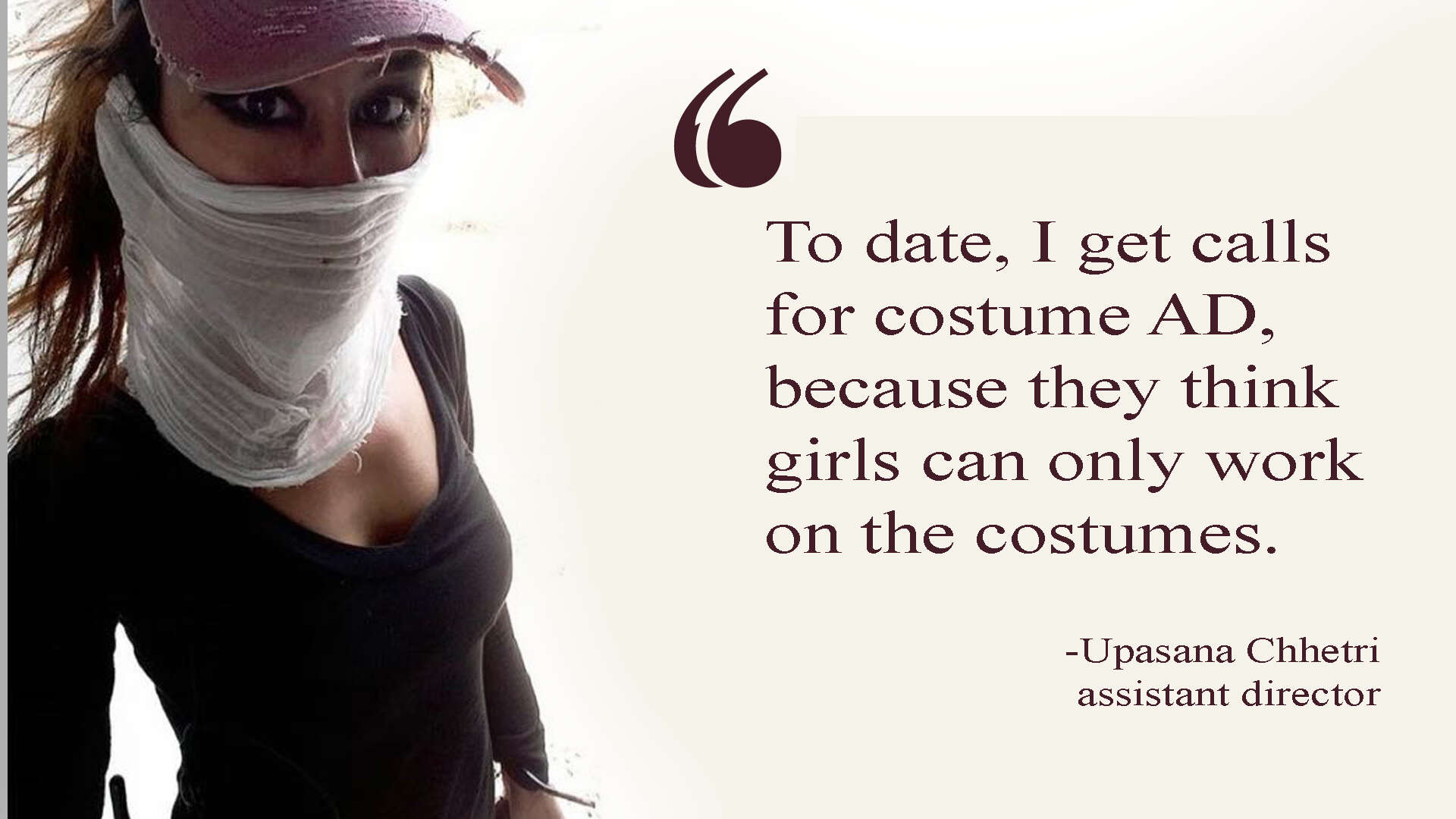 Upasana Chhetri was the second assistant director on the Hrithik Roshan-starrer 'Super 30', and is currently the first AD on Telugu action-thriller 'Wild Dog'. Talking about the issues she faced being a woman, she shares, "I started as an AD, but I had to struggle a lot. There are a lot of production houses that are not genuine. They would invite me for dinner and I kind of knew it was not right and I stayed away. It is a male-dominated space where they treat you like you don't know anything. In the crew too, there are people who want to take advantage; it depends on how strong you are. I even thought of quitting at times, but you have to be strong and deal with such people. To date, I get calls for costume AD, because they think girls can only work on the costumes. There are very few female ADs, but again guys don't like to take orders from women. The lightmen and the spot boys don't want to heed our orders. Even today, when I have a big say in things, I still face such behaviour. There are opportunities now but the prejudice against women still remains.
Priya Seth (cinematographer): Patriarchy and chauvinism is not exclusive to India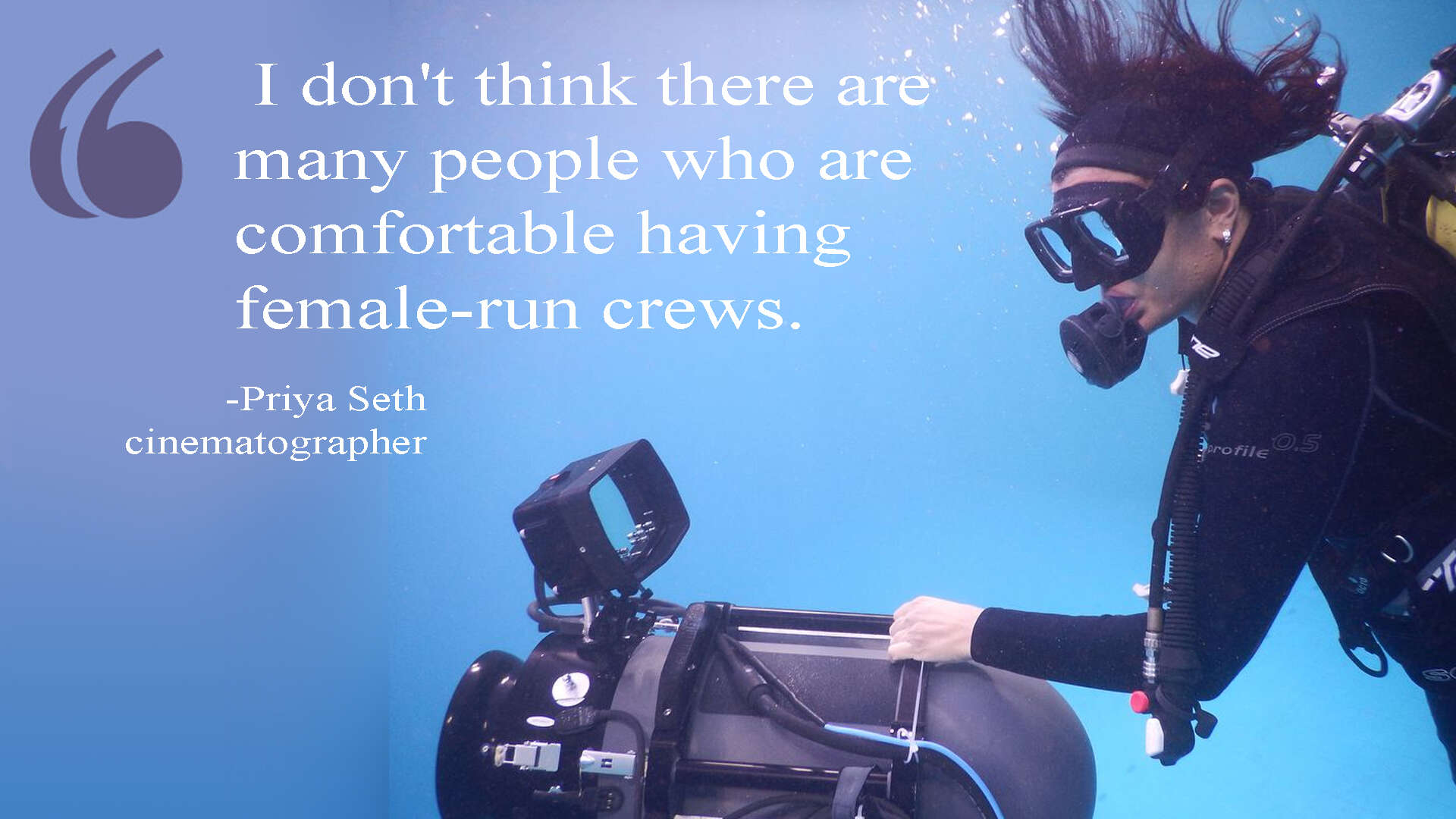 Priya Seth started her career as a camera assistant with Aamir Khan's film 'Earth' in 1998. Today she is one of the most sought-after cinematographers to shoot underwater sequences. She has worked on films like 'Airlift', 'Chef', 'Mardaani 2' and the popular web show 'Tandav'. Pointing out at the lesser number of projects, Priya informs, "Starting out, I didn't really have any idea whether this was a male profession or not, who did it and who didn't. I knew I wanted to get into filmmaking. I have been very lucky in terms of the environment but the greatest challenge is finding an equal opportunity for female cinematographers. Out of the total number of cinematographers in the country, less than one per cent are women and out of that, too, very few are working on mainstream films. I don't think there are many people who are comfortable having female-run crews." Speaking about the challenges she faced, Priya says, "I did face issues with the crew members in the initial days of my career. I faced issues during 'Airlift' where questions were raised about me being able to handle it? Why are the men never asked such questions? It is certainly not a level playing field and I am not speaking only for myself at all. I recently had an experience when I was shooting abroad too. They were not ready to take instructions from a female. So, patriarchy and chauvinism is not exclusive to India."
Charu Khurrana (makeup artist): Earlier, only men were allowed to do makeup but I fought the matter in the Supreme Court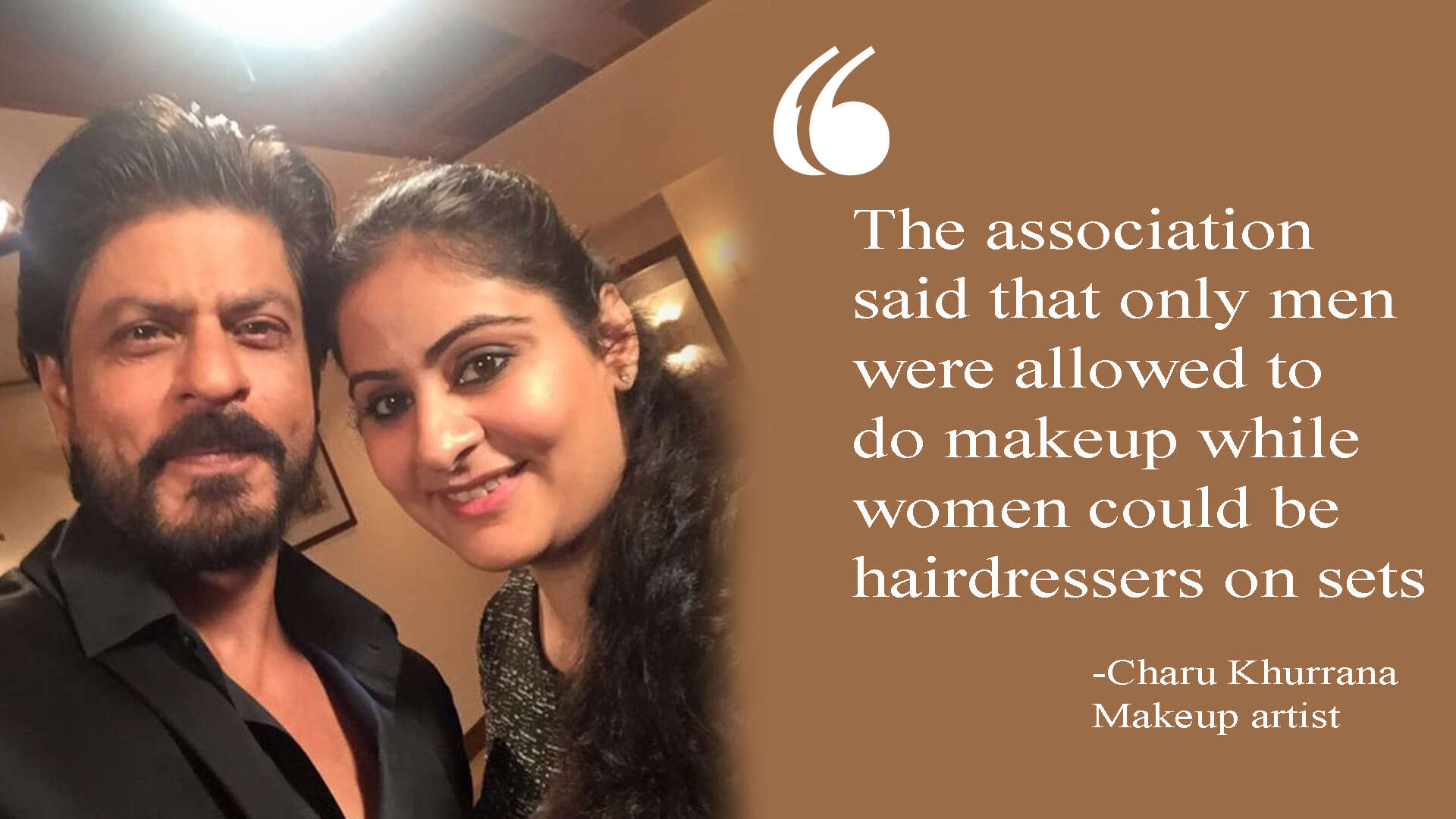 Charu Khurrana paved the path for women to work as make-up artists, which was not allowed by the hair and make-up association. "When I started my career in 2000, I wanted to be a makeup artist. I had just passed out from school and was planning to start my own salon. When I moved to Mumbai and got a project, a raid took place and they asked for my membership card. I didn't have one, so I started working by paying the fine but then I realised that one cannot work openly and take projects that way. The association said that only men were allowed to do makeup while women could be hairdressers on sets. Because of these issues, I moved back to Delhi. After 8-9 years, the scenario changed and I got Kamal Hasan's film 'Innadu' that was in the South. Initially, I didn't face any problem, but again I was asked to pay a fine because I was not a member of the union." That's when Charu decided to take matters in her hands, "I thought if I don't fight the case for myself, who will fight it. I went to the national commission for women then the Supreme Court as I wanted to change the system. Today, more than 500 women are a part of the makeup department. Now they have started respecting this profession more."
Breaking barriers may not have been easy but these ladies have proved that fighting the odds will definitely lead to success!