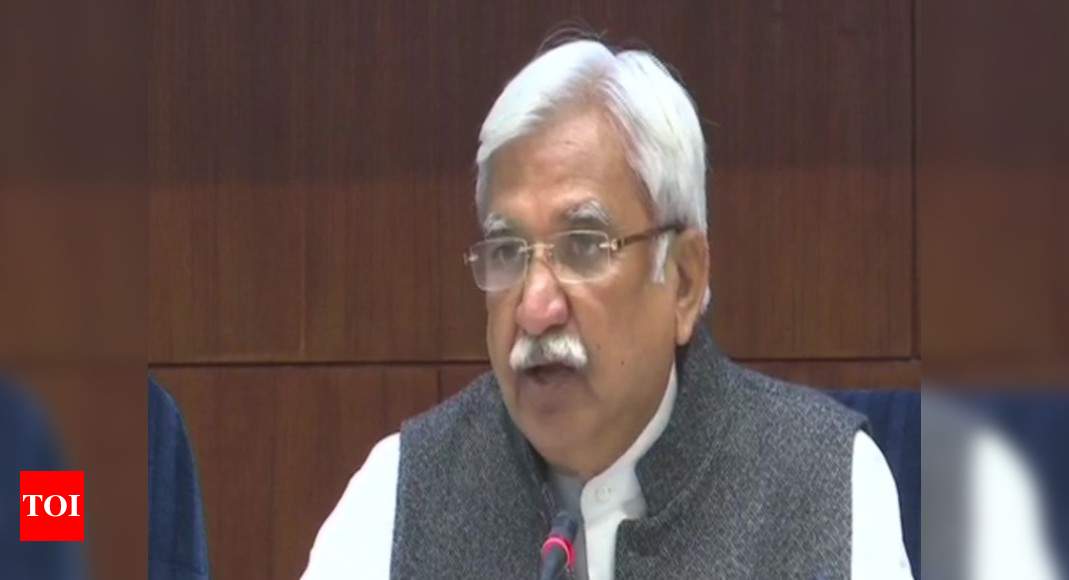 NEW DELHI: Chief election commissioner Sunil Arora on Thursday emphasised greater coordination amidst all enforcement agencies during the poll process, while appreciating the "important" role played by special observers in the conduct of free, fair, impartial and inducement-free polls.
Addressing a meeting called to brief special observers on their responsibilities and duties in the ensuing polls, Arora underlined that they would have an additional role in supervising the deployment of forces and their randomisation for police duties.
The CEC had, at the press conference earlier to announce the polls in West Bengal, Assam, Tamil Nadu, Kerala and Puducherry, mentioned that the EC had requisitioned MHA for BSF helicopters so that the special observers could tour the state to oversee the poll process.
Election commissioner Sushil Chandra drew the attention of special observers to the Commission's recent order with respect to webcasting of all vulnerable, while election commissioner Rajiv Kumar said that the Commission was happy to be associated with "upright and efficient senior officers" in order to conduct elections in a free, fair, transparent and safe manner.
The special observers, on their part, apprised the commission of issues and challenges, based on their past experiences.
The special observers will be visiting their assigned states/UTs to monitor poll preparedness by State and district level officials.
They will also hold meetings with general, police and expenditure observers deployed in the field.