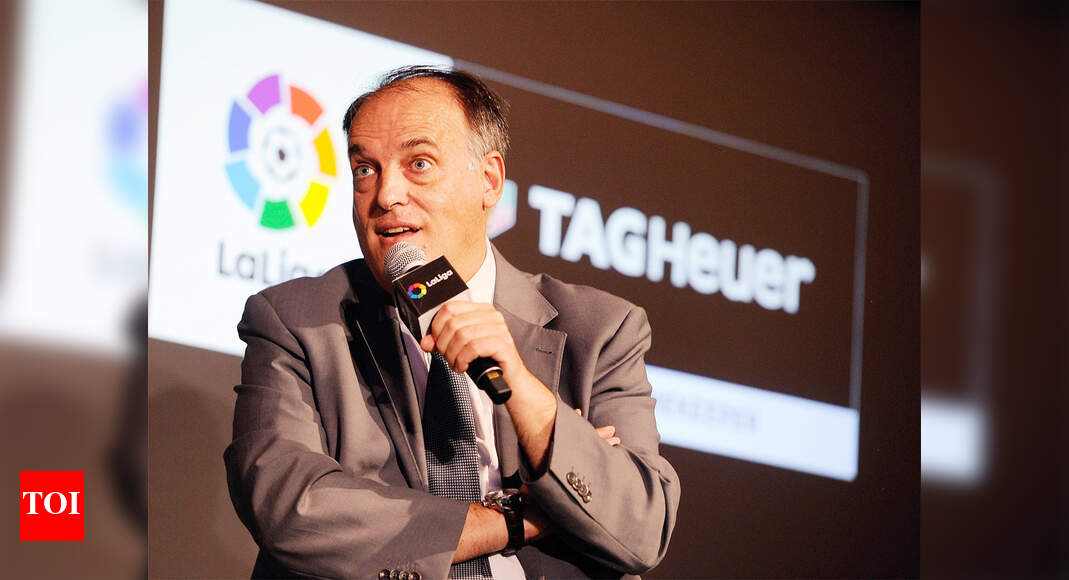 CHENNAI: Former Barcelona president Josep Maria Bartomeu might have been provisionally released on Tuesday, a day after his arrest as part of an investigation into 'Barcagate' at Camp Nou but La Liga president Javier Tebas feels the scandal might damage the reputation of the Catalan club and the league.
"Barcagate is neither good for the club nor the league. It might affect the brand of La Liga little but Barca's reputation will be damaged. The fact that no information will be made available during the first six months won't help their case either. But they will get a new president next week and hopefully he can work towards rebuilding the club's image," Tebas said during an online conference with a select group of media houses among which TOI was present.
Barcagate refers to an ongoing probe into allegations of Bartomeu hiring a PR company to improve his stature and malign the image of the club's top stars, including Lionel Messi, along with other irregularities. It almost led to Messi's departure from the club before Bartomeu forced the legend to reverse his decision. In fact, with his contract with Barca expiring at the end of the season, Messi could still leave on a free transfer.
"It will cause Barca and the league immense damage if the biggest star in world football leaves. However, we are prepared if he leaves. When (Cristiano) Ronaldo and Neymar left, we adjusted. It should be the same this time too because we have sponsorship deals for the next five years," the 58-year-old said.
Tebas though doesn't see any big transfer deals happening in the next couple of years as the pandemic has punctured the clubs' finances. While referring to Real Madrid's interest in signing French star Kylian Mbappe from Paris St-Germain, the Liga boss also revealed the budget cap for each club for the forthcoming summer transfer window. While Real can spend around €473 million, including costs and salaries related to players, manager and other support staff, Barca's cap is limited to only €347m vis-à-vis the pandemic.
"I don't see any big deals happening in the near future. Apart from PSG and Manchester City, which have oil money, no clubs will be in a position to buy players at extravagant prices. There are talks about Real buying Mbappe but it will be complicated. We have fixed a budget cap for the clubs this season so that they can stay afloat during the pandemic. So the amount Real need to pay PSG could be difficult to accumulate because Mbappe still has a year on his contract," Tebas said.