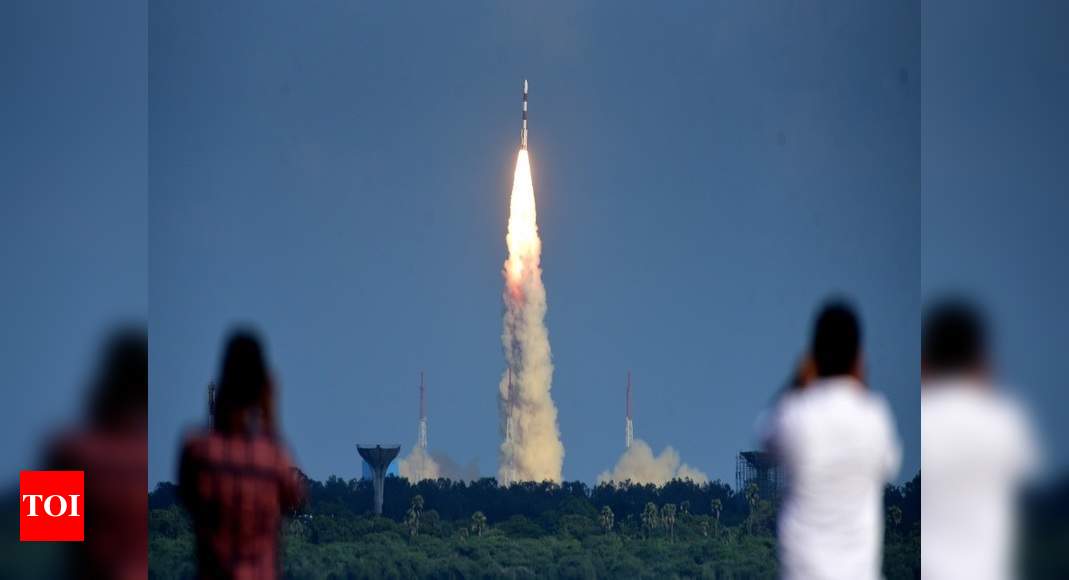 CHENNAI: The Indian Space Research Organisation placed Amazonia-1, an optical earth observation satellite from Brazil, into a sun synchronous polar orbit on Sunday.
PSLV-C51 carrying Amazonia-1 and 18 other satellites lifted off from the first launch pad at Satish Dhawan Space Centre in Sriharikota at 10.24am.
Around 17 minutes after lift-off and one minute after the PS4 engine cut-off, PSLV placed its primary payload — 637kg weighing Amazonia-1 – in the sun synchronous polar orbit.
After placing Amazonia-1 in the orbit, the rocket started a coasting phase for 54 minutes before the first restart of the upper stage engine and cut-off in nine seconds. The second coasting phase would last 48 minutes before the second restart for eight seconds PS4 and cut-off.
Around one minute later, PSLV would start placing the first of the remaining 18 satellites. In the next four minutes, the rocket would place all the satellites in orbits. The rocket's journey would last two hours and eight minutes.
The 18 other satellites in the mission include Satish Dhawan SAT (SDSAT) built by Space Kidz India and UNITYsat, a combination of three satellites, designed and built by three colleges — Sri Shakthi Institute of Engineering and Technology in Coimbatore, JPR Institute of Technology in Sriperumbudur and GH Raisoni College of Engineering in Nagpur.
The other satellites are: SindhuNetra, an Indian technology demonstration satellite, SAI-1 NanoConnect-2, a technology demonstration satellite from the US, and 12 SpaceBEEs satellites for two-way satellite communications and data relay.
The launch was the 53rd flight of PSLV and the 78th launch vehicle mission from Sriharikota spaceport. PSLV-C51 was also the third flight using the 'DL' variant, which means the rocket was equipped with two solid strap-on boosters.
PSLV-C51/Amazonia-1 mission is the first dedicated PSLV commercial mission for NewSpace India Limited (NSIL), a government of India company under the department of space.
Isro said NSIL is undertaking the mission under a commercial arrangement with Spaceflight Inc, US. With this mission, Isro would have launched 342 foreign satellites from 34 countries.
Amazonia-1
Amazonia-1 is the first satellite which was completely designed, integrated, tested and operated by the National Institute for Space Research, Brazil. The satellite's mission would further strengthen the existing structure by providing remote sensing data to users for monitoring deforestation in the Amazon region and analysis of diversified agriculture across the Brazilian territory.