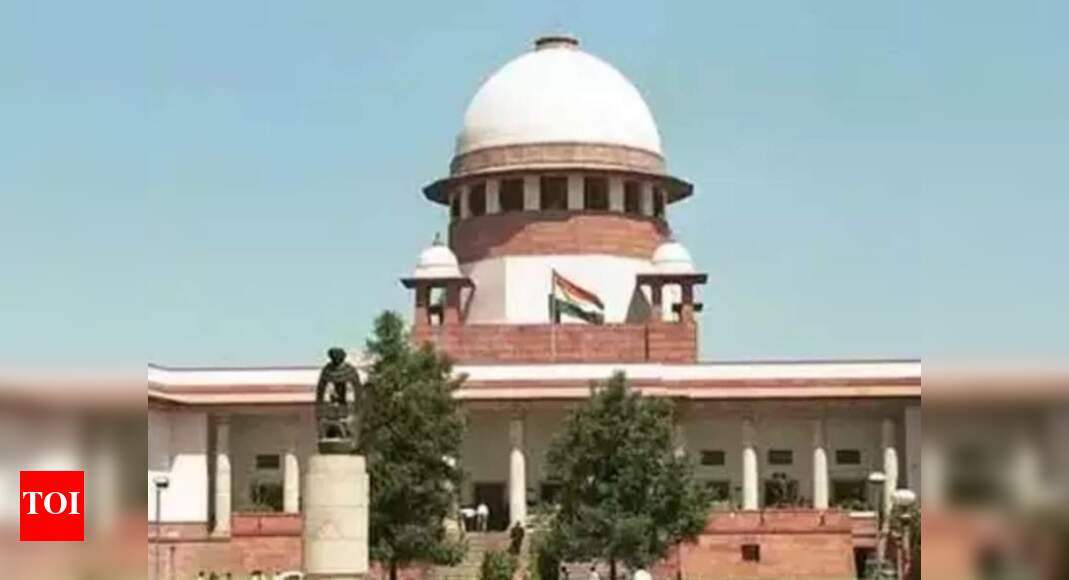 NEW DELHI: The Supreme Court on Friday refused to shield a district judge from disciplinary proceedings for allegedly exchanging "inappropriate" intimate WhatsApp messages with a junior woman judge, who had complained of sexual harassment but later refused to give evidence.
The proceedings before the gender sensitisation committee of the Madhya Pradesh high court, inquiring into the alleged sexual harassment complaint by the woman judge, could not proceed as she reportedly reached a compromise with the aggressor and refused to give evidence before the committee. However, the committee in its report annexed the intimate messages exchanged between the two and the HC decided to initiate disciplinary proceedings against the district judge, who has since retired.
The district judge, through senior advocate R Balasubramanian, said he lost the chance of being considered for appointment as an HC judge as the sexual harassment charge was made at a time when he was in the zone of consideration. He also said that once the gender sensitisation committee closed the case because the woman judge refused to give evidence, the allegations in the complaint in the nature of WhatsApp messages could not be considered for disciplinary proceedings.
A bench of Chief Justice S A Bobde and Justices A S Bopanna and V Ramasubramanian said, "We cannot allow sexual harassment complaints to be brushed under the carpet." When the bench said it would pass a short order, Balasubramanian requested for withdrawal of the petition, which was accepted by the bench.
The high court, through senior advocate Ravindra Srivastava, said by initiating disciplinary proceedings, it wanted to send a message against such inappropriate conduct of judicial officers.