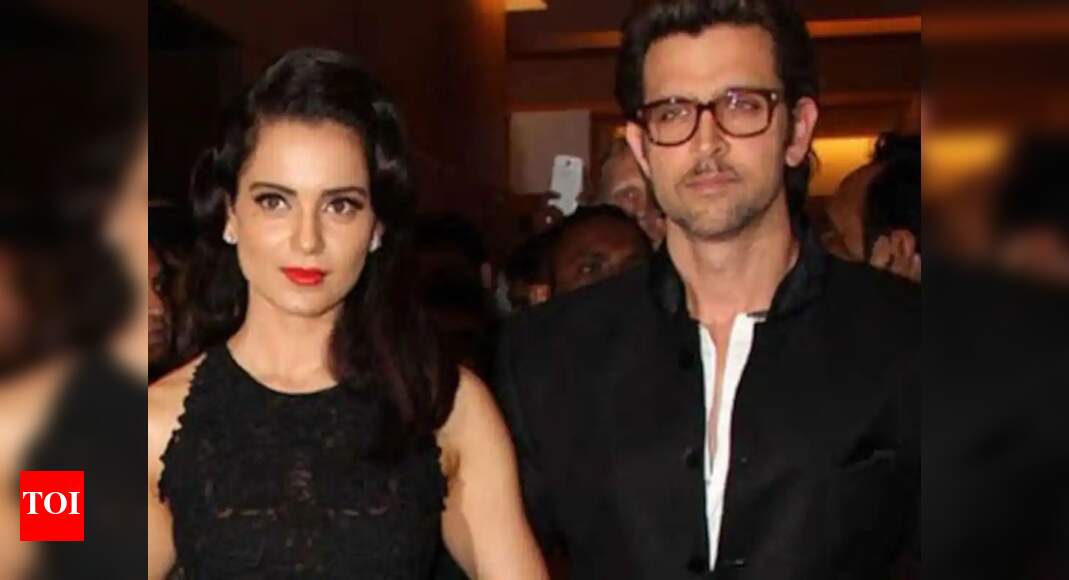 On Saturday
Hrithik
Roshan will appear before the Mumbai crime branch to record his statement in a case against
Kangana Ranaut
in 2016 that involves an exchange of emails between the two actors. Now Kangana Ranaut took to her Twitter handle to react to the same.
Sharing a news article on the latest update, she wrote, "Duniya kahan se kahan pahunch gayi magar mera silly ex abhi bhi waheen hai usi modh pe jahan yeh waqt dobara laut ke nahi jane wala (The world has made progress by leaps and bounds, but my silly ex is still on the same bend of the road where time will never again visit).
See post here:
In 2016, the 'War' actor had filed a complaint alleging that someone impersonating him was emailing Kangana from a bogus email id. On the other hand, the actress claimed that the email id was provided to her by Hrithik as they had been communicating through the same from 2013 to 2014.
Later, Roshan had sent a legal notice to Kangana after she referred to him as silly ex. However, Hrithik has so far denied claims of the actress.
In December 2020, the case was finally taken over by the Criminal Intelligence Unit (CIU) on a request made by Roshan's lawyer Mahesh Jethmalani.