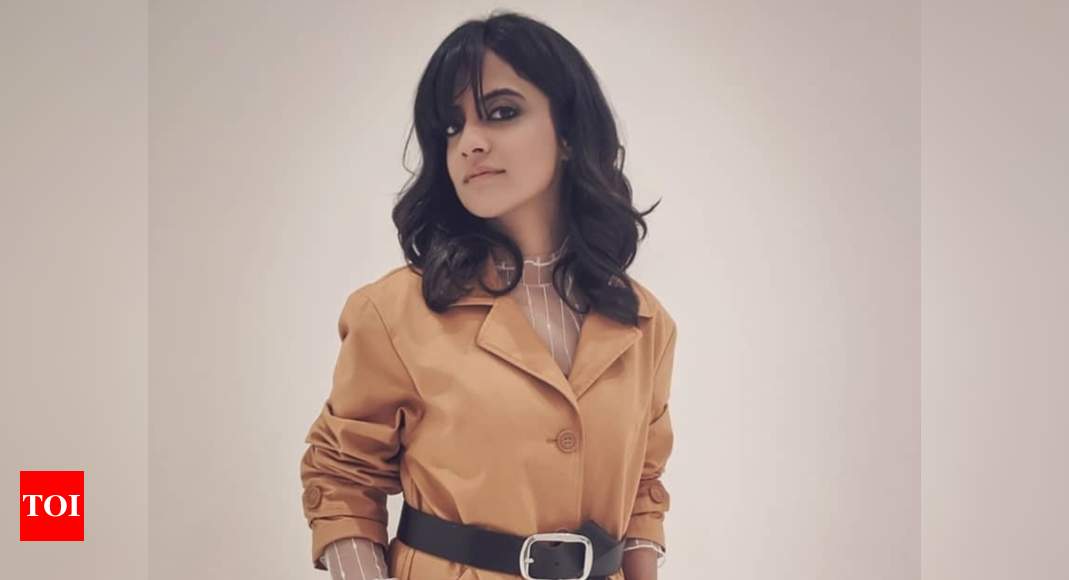 ETimes got in touch with famous
singer
Jasleen Royal for an exclusive interaction, where the songstress shared her views on
farmers
'
protests
, The #MeToo and #MenToo movements,
gender equality
, pay disparity, and much more. Excerpts:
What do you have to say about the impending lockdown?
My mom just called me to ask if the lockdown is happening again. During the lockdown, you're getting the most time to spend at home. Obviously, it is not an ideal situation that one would like to be in but during the lockdown, I spent a lot of time with myself, my dog, my family, like everyone else. And I saw a lot of music coming out, so during the unlock phase, I am prepping to shoot. So, exciting times ahead. Now that the vaccine is here, I hope things get back to normal.
In a recent interview, you said that gaining followers on social media is more of a robotic strategy and that you prefer to keep it organic…
Every technology has a loophole; people tend to find a way out. There have been times when some labels or marketing people buy views. My song crossed these many views in 24-48 hours, and it is fine. I don't care; it is great for whomsoever it is working, it is their money, they can do whatever they want to do. For my own releases, I tend to avoid that because it does not make sense to me. It is not the actual number of people listening, it is just a number. So, do I want that eventually? No, but it's a personal choice. There is no right or wrong.
What are your thoughts on the ongoing farmers' protest?
It is a sad situation; I hope there is a solution that everyone comes to terms with because this is disturbing. I don't think people should be made to go through all of this. I think they should come up with something that dissolves it.
What are your thoughts on gender equality? Like #MeToo, there is a movement like #MenToo too…
I don't think we make it like women first always. It is obviously because women have been put behind all of these years, so it is good to put women first because we need to reach that level where they're equal. Right now, there are certain sections, certain households, which are normal. It is still not normal. There is a long way to go. I don't see it as putting women first, but you cannot ignore another gender just to become equal that's why it should go hand-in-hand. Obviously, there should be #MenToo for situations where men have felt that they're not equal and that they've been exploited. Obviously, it should be for everyone. Any gender for that matter, that's what it is about. The intention of it is to make genders feel equal.
We have seen actresses like Deepika Padukone speak about pay disparity in the past. What's your take on the same?
Of course, that's not right. I would prefer fair pay for both genders. One should not be paid as per your gender, but as per one's art and craft, and what are you bringing to the table. Nothing else should matter at all.
What do you have to say about the industry suffering during the lockdown after the coronavirus outbreak?
The whole world is suffering. It would be insensitive of me to say that only our industry is suffering. These are unfortunate times; hope that we get out of this soon.
What inspired you to be a part of the music industry?
While growing up, I was more of an introvert. I love AR Rahman's music and he really inspired me to become a singer.
A lot of music labels have turned online than offline, what are your thoughts on that?
I think it is great! We need to evolve with time; most of the things are now digital. Everything is possible through digital.
A special message for everyone out there who is going through a hard time at this moment…
I think it is easier said than done. Use your time with families and friends. During this lockdown, families have realised how important it is to spend time together. Get into a routine where you don't have to think much.
How do you tackle the negativity?
I think therapy is a great tool and I have used it in the past. I maintain the practice of going to my therapist, keep my head clear, and meditate. I have realised the importance of having certain close people to whom I can pour my heart out. I nurture those friendships and relationships, that's what keeps you grounded, stable, secure, and loved. That's what you need mentally to stay stable.