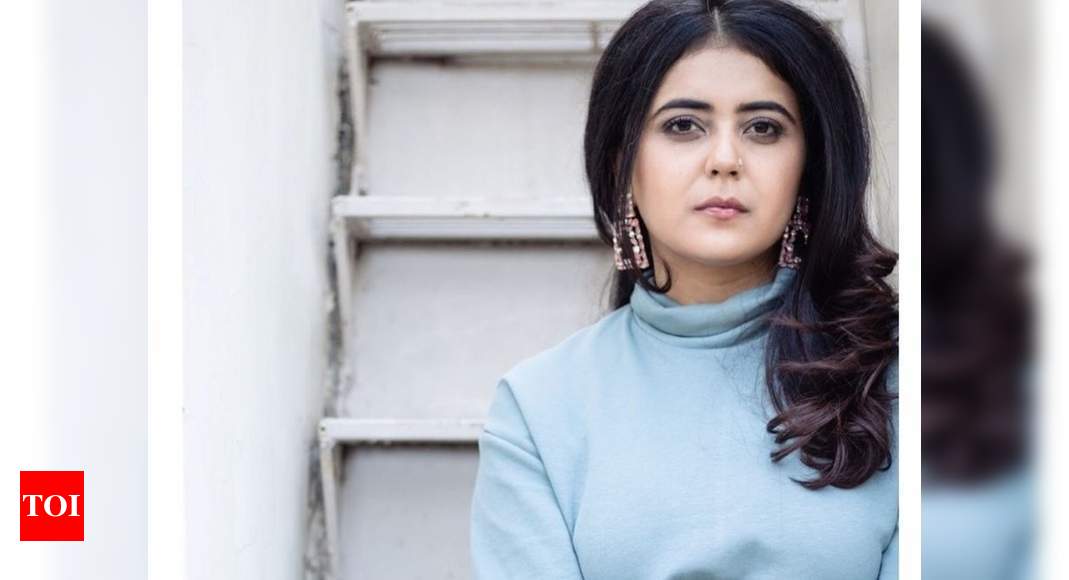 Nayan Shukla, who made a mark with her appearance in a digital show with Masaba and
Neena Gupta
, is all excited for her 'Tuesdays & Fridays', which has been produced under
Sanjay Leela Bhansali
's banner and released this Friday. ETimes got in touch with the actress, who shared how it was working with SLB, her desire to have a cup of coffee with
Amitabh Bachchan
, and how
Vidya Balan
's message of appreciation lifted her spirits.
Excerpts:
What did your friends and family have to say after watching 'Tuesdays & Fridays'?


I'm happy to share that the reactions I have received so far have been positive. My friends are looking forward to heading to the theatres, which are finally opening after a really long time. Since this is a lighthearted romantic comedy, it will be a refreshing break.
Do you think your character will be a surprise package for the audience just like it was in 'Masaba Masaba'?

I hope it does! My character is quite a quirky one, unlike the one I played in 'Masaba Masaba', where I was a geeky assistant. In the film, you can expect nonstop one-liners from my character who is there to make you laugh.
What made you take up 'Tuesdays & Fridays?


Two factors actually. This character has a life–she's independent and also someone who values her friendship–which is something that resonates with me. Secondly, it's a Sanjay Leela Bhansali production, which is a dream banner for any newcomer.
Do you believe in contractual relationships? If yes, which actor would you like to date from the industry?


I come from the school of thought that every relationship–even contractual ones–must be based on respect and dignity. I'm not sure about a date but I would definitely like to meet Amitabh Bachchan over a cup of coffee.
How was your experience of working with Sanjay Leela Bhansali?


He's a powerhouse of creativity and it's my good fortune to get a chance to work under his banner. He praised and recognised my efforts during our conversation, which is a high point for me, as an actor.
Was acting always on your mind?


While growing up in Delhi, I remember everyone in the family encouraging me to take up various forms of art. Meanwhile, I studied Bachelor's of Journalism and Mass Communication, along with polishing myself at theatre and workshops. I am glad and grateful that things are now more streamlined.
What kinds of roles do you want to do?


I have been a fan of diversity and have tried to live that through my roles. We are finally at a point when our struggles are being recognised. My focus is on roles that offer diversity.
Has life changed after 'Masaba Masaba'?


It's hard to say; I am the same person. But yes, there's lots more recognition. I have been offered some good roles that I couldn't take up due to other commitments. Apart from this, I am grateful to have received so much love through messages.

How does it feel when an actor like Vidya Balan praises you?


When I received a message from Vidya Balan, the pandemic was still at its peak and although I was fortunate to have come back to Delhi to my family right on time, there was a sense of fear. I must admit that just that one message from her lifted my spirits. She's also someone I have admired for a very long time.
Do you think the audience would want to step out and watch films?


With theatres opening up after almost a year, it's understandable that the strength won't be the same as it was in the pre-Covid era. But from what I have deduced from conversations with friends and acquaintances, they are willing to step out and hit the theatres as it's a refreshing break from these stressful times.
What's next for you?


Next, for now, is preparation and patience. Also, 'Masaba 2' is set to start soon.