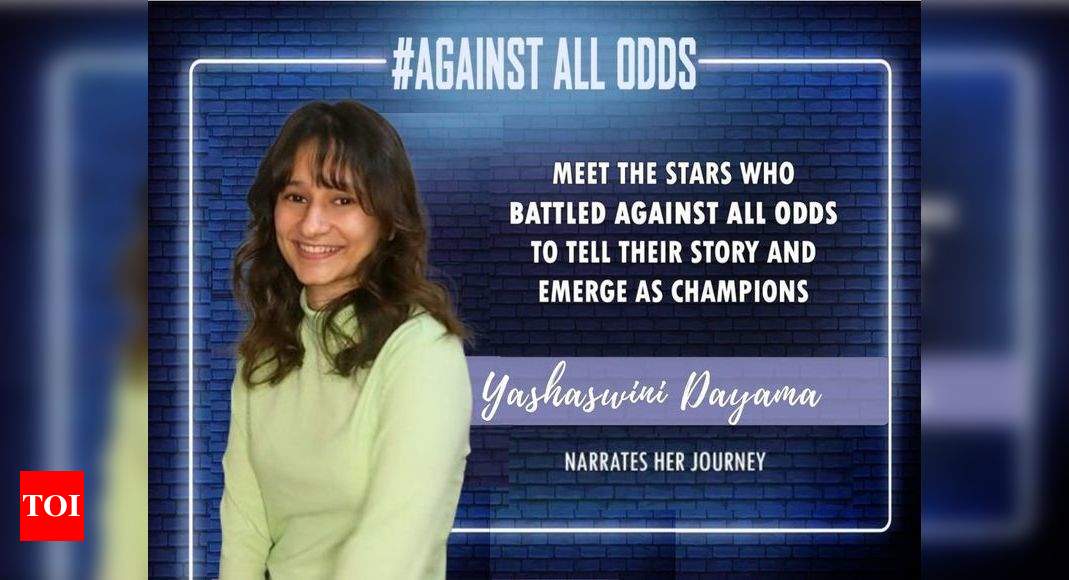 In the
course
of her conversation with ETimes for #AgainstAllOdds,
Yashaswini Dayama
has us convinced that her journey is one that almost all millennials can relate to. Warm, charming, and loveable, the actress is currently ruling hearts with MX Player's first interactive short film 'The Right Click', where viewers decide the course of a film from several options available to understand how it will impact the life of the protagonist, a young college boy. The 25-year-old opens up about making the switch from digital to the silver screen, the constant fear of being out of sight out of mind, and coping with negativity.
You are a prominent face on the digital space. Do you think there's a need for digital actors to shift to Bollywood?
Yes, I want to be known, loved, and seen everywhere (laughs).
You've done quite a few roles in films. What are the challenges you still face?
I still have to look for auditions, work, and the right script to come along. Thankfully, I have made a lot of right decisions. And now, in order to make sure that my decisions are going in the right direction, I have to say 'no' to a lot of stuff too. And the moment I refuse a project, I doubt myself. It's difficult to make a call when there's so much uncertainty. I just want to do what I enjoy doing and will enjoy having on my repertoire. I don't want to ever do anything that I will be embarrassed by, in the future. It's a scary ride.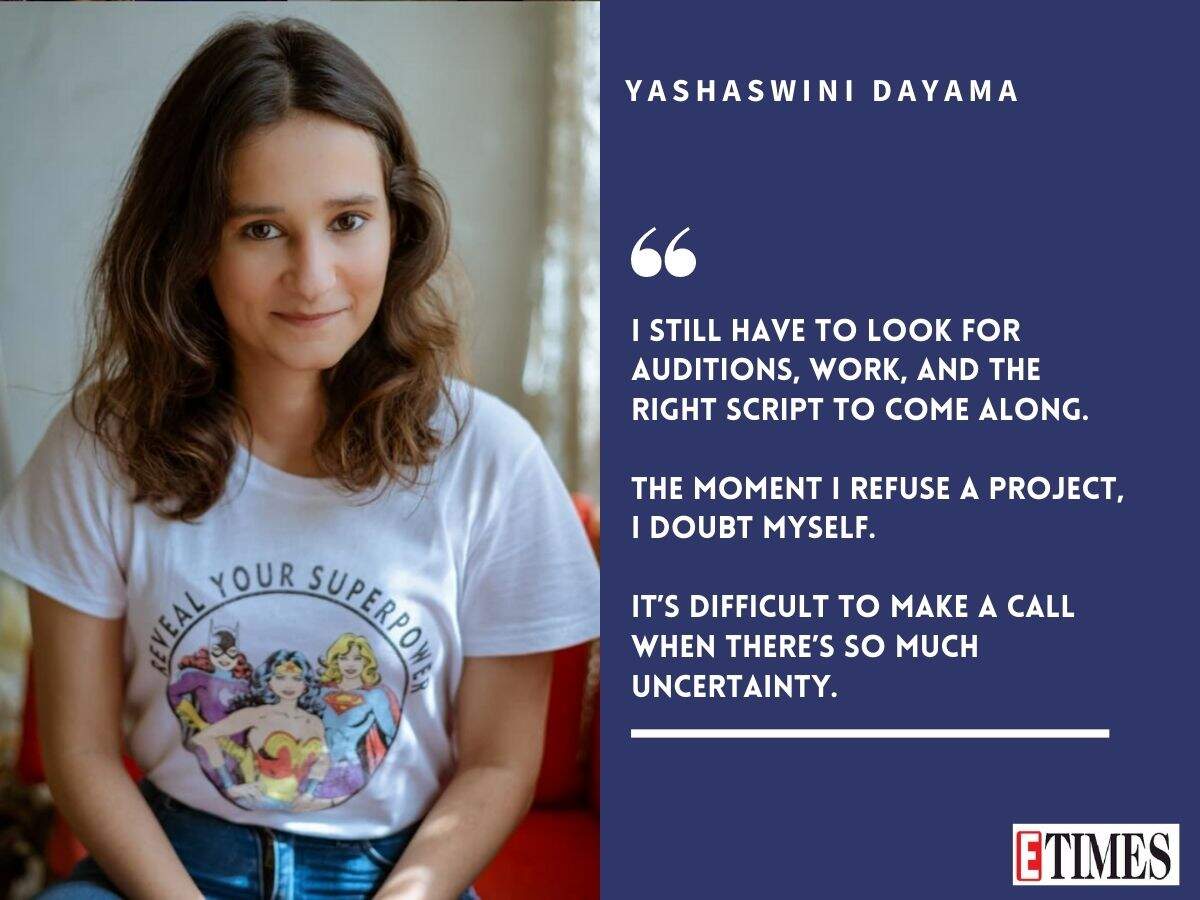 How do you cope up with the negativity that challenging situations bring?
I've had my own share of ups and downs. Everyone–even the ones who are below 18–struggle with anxiety constantly. You shouldn't shut yourself up; as much comfort is there in just curling up, being alone, and staying in your head, the idea is to fight. You have to put yourself out there little by little; that's the only way to fight it.
People think incidences of mental health issues are increasing now but the truth is that it is only now that people are talking about it. I recently discovered it in my family; people older than me are struggling with anxiety and depression. It was such a shock because I felt like they always had their life together. As cliche as it sounds, I'd advise people to keep talking to the people around them.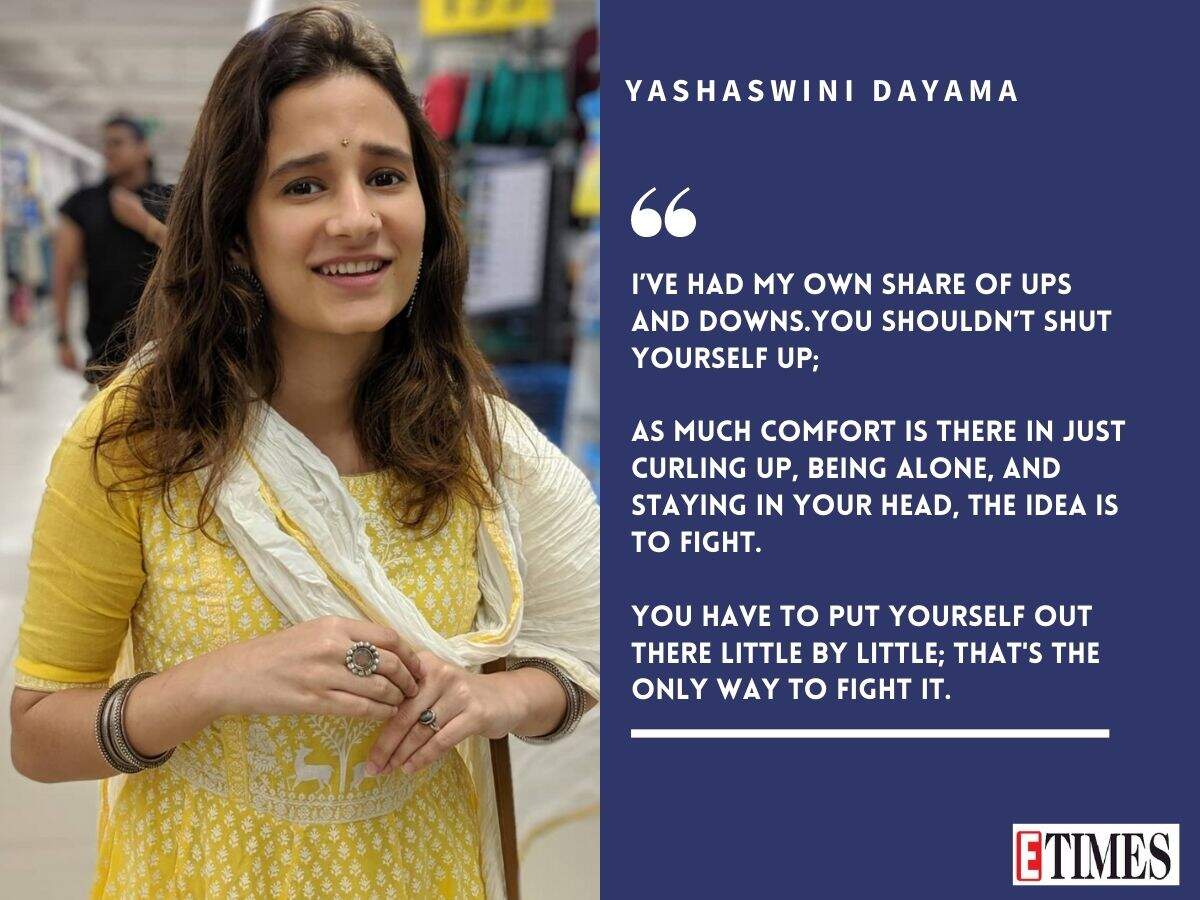 What's the biggest challenge you faced in your career?
I haven't had that long of a career to face a big challenge. Touchwood, it's been smooth sailing. But I don't really have a business mind, so I don't know how to crack or pitch myself for a movie or negotiate. I also don't know how to network. It's challenging and scary to not know how to survive in an industry where, if you're not around for long enough, you might be forgotten. And that was sort of my fear last year because I didn't shoot for anything. And nothing new or big has happened, so, the fear is still there. The fear that even though I'm on social media and YouTube, what if everybody else has forgotten me.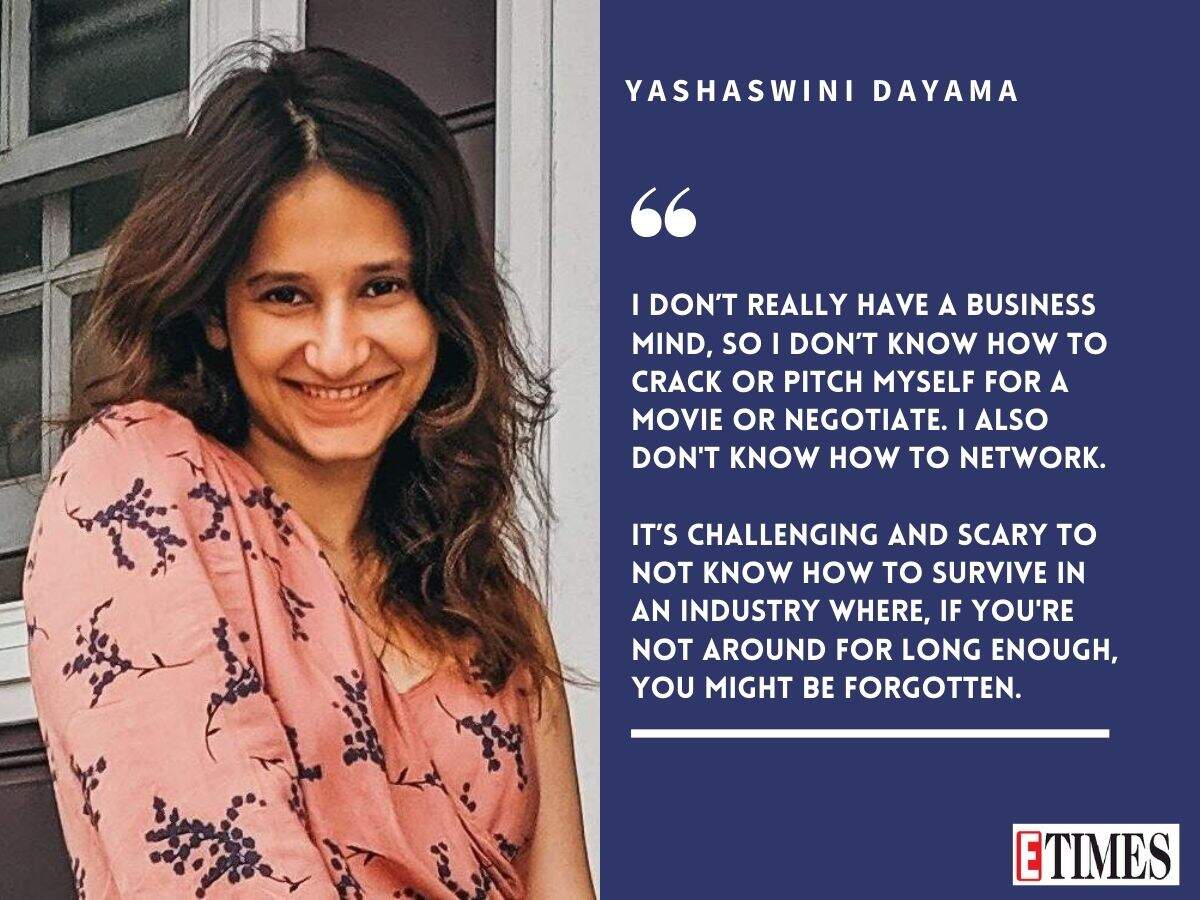 Was this your dream job?
I'm still trying to figure it out. I grew up imagining being on stage in front of thousands and lakhs of people, while I'm performing, singing, and dancing. I never imagined acting on stage, which I fear. But the wish has been fulfilled with acting. I definitely want to add more and sing at some point. Maybe, one day, I'll drop an album and start doing stage shows like Beyonce. I'm open to everything.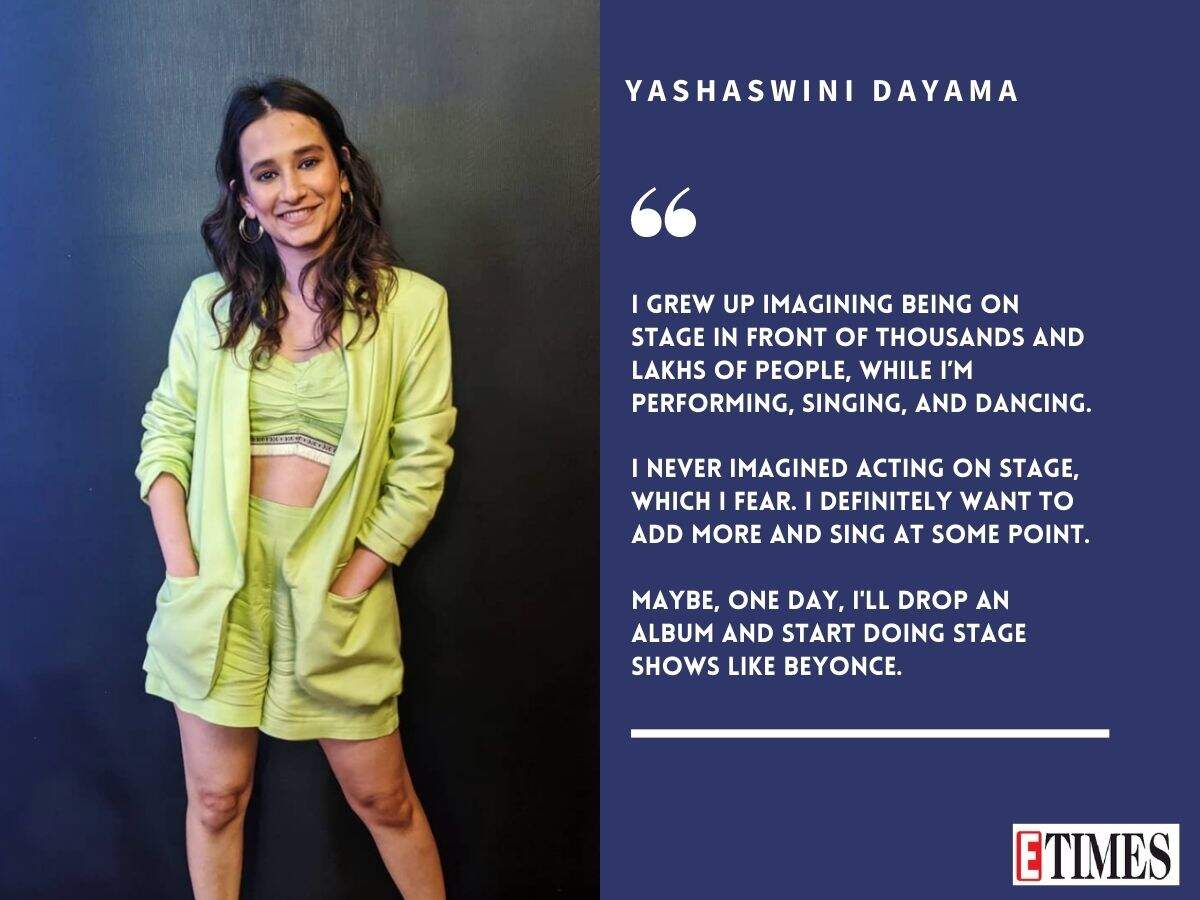 A mantra that keeps you going…
I like to have faith that things will go right; what was meant to be yours, will be yours. If you're meant to go through something traumatic, you will go through it and come out of it. If you look back five years, you'll realise you have what you once thought would be unachievable. So just appreciate yourself from five years ago and give yourself some credit.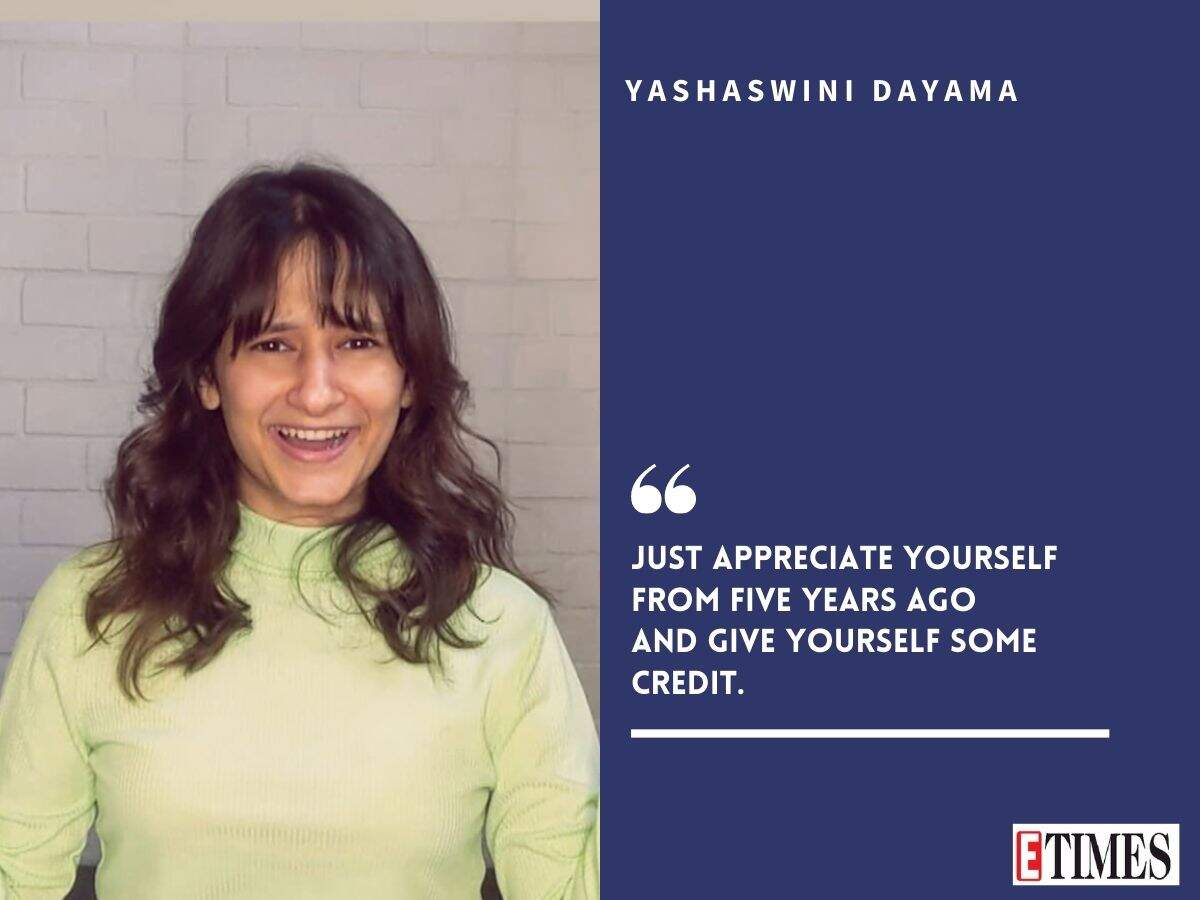 A message for aspiring actors…
It's very important to be self-aware, understand what your capabilities are, and not be disillusioned by what people around you say. And on the basis of that, take the steps you need to take. I'm not shunning the concept of that magic and what the struggle can bring. But at the same time, I don't want people to romanticise the struggle because then aspiring actors pressurise themselves because they feel the need to punish themselves and struggle. Sometimes, the right answer can be the easy answer. It's not always the hard answer. So, always have that kind of balance in your head and just understand every situation you're in. Go with the flow, just don't get washed away.