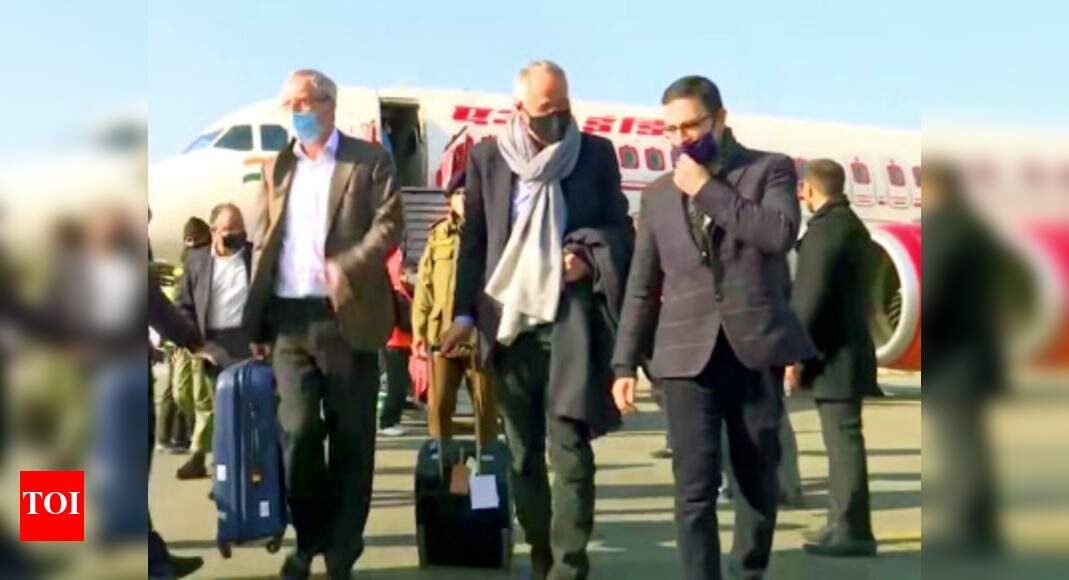 SRINAGAR/NEW DELHI: A tour of the Hazratbal shrine, the holiest in the Valley, along with another visit to Budgam to participate in a public outreach event locally known as 'Block Diwas', were the highlights of the first day of the two-day visit by 24 foreign envoys to J&K. The visit, however, took place amid a partial shutdown of business establishments in parts of Srinagar.
Significantly, six envoys represent member states of the Organisation of Islamic Cooperation, which continues to target India at Pakistan's behest for alleged human rights violations in the UT.
At Hazratbal, the Delhibased heads of missions were received by the 'imams' of the shrine and briefed about its historical significance. At Magam in Budgam district, the envoys were briefed by local officials about development activities and 'people-centric schemes' currently being implemented by the government.
"The visit also provided the envoys a chance to interact and hear directly from public and their local-level people's representatives on the functioning and empowerment of grassroots democratic institutions, devolution of power, developmental activities, local issues and grievance redress mechanisms," an official said.
French and Italian ambassadors, Emmanuel Lenain and Vincenzo de Luca respectively, interacted with locals in Budgam. Juan José Cortez Rojas, charge d'affaires of the Bolivian embassy, told reporters in Srinagar that the situation in the UT was "impressive".
"What we are realising is that democracy took place here. People here are happy with the political decisions the central government took," he said. This was the third such visit by foreign envoys to the Valley since India revoked the special status of J&K in 2019.
The envoys were accompanied by MEA officials. The delegation included envoys of Chile, Brazil, Cuba, Bolivia, Estonia, Finland, France, Ireland, Netherlands, Portugal, EU, Belgium, Spain, Sweden, Italy, Bangladesh, Malawi, Eritrea, Cote d'Ivoire, Ghana, Senegal, Malaysia, Tajikistan and Kyrgyzstan.
Security agencies may brief the ambassadors on Thursday.