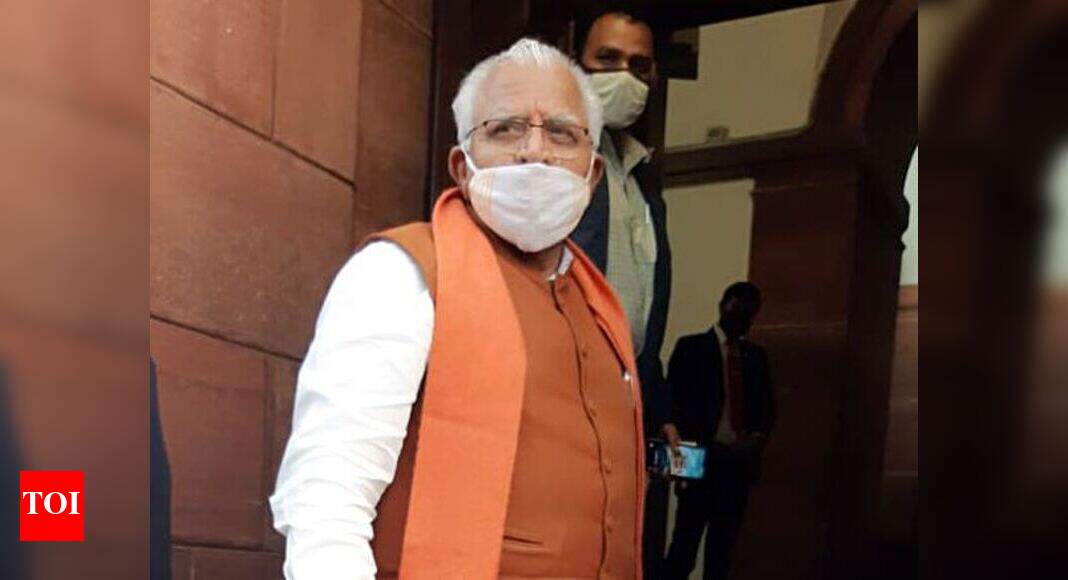 CHANDIGARH: Haryana chief minister Manohar Lal Khattar on Saturday called on Union home minister Amit Shah to discuss the current scenerio of the state in the wake of farmers' agitation as well as other issues related to state.
Khattar called on Shah at his office in Parliament House. The meeting lasted for about and hour.
Interacting with media persons, Kattar avoided questions related to his cabinet expansion.
"So far as cabinet expansion is concerned we shall inform you as and when it happens," he said.
While referring to farmers' agitation he said that the home minister has been apprised about the situation and the ongoing Kisan Panchayats organised by farmer leaders across the state.
Khattar also indicated at government's plans to come out with a legislation on damage to public property. He said that the legislation may come during budget session. "Now those doing damage shall have to pay for it," he said.