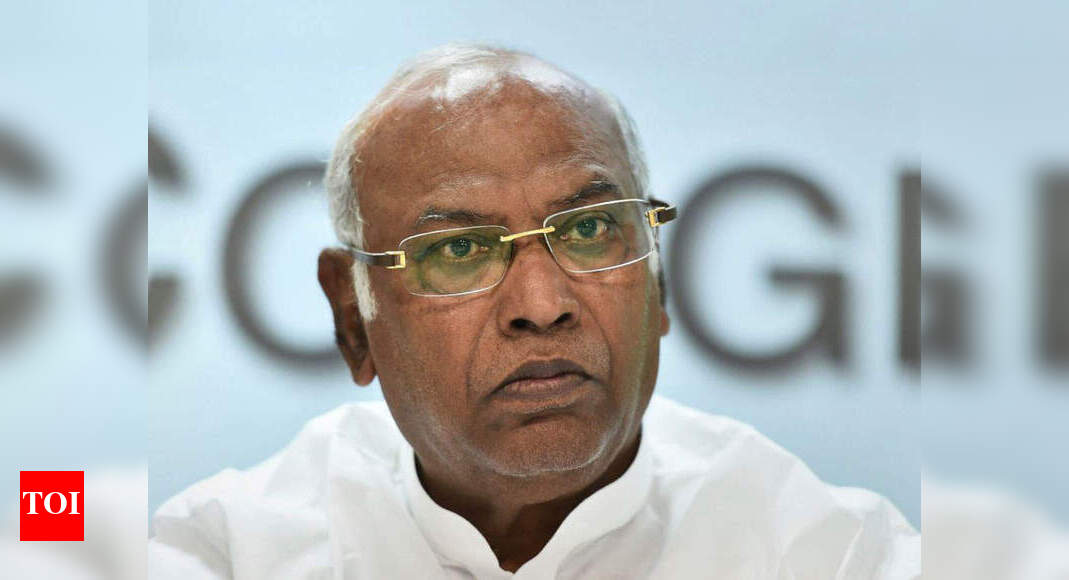 NEW DELHI: Congress on Friday appointed veteran Mallikarjun Kharge as the party leader in Rajya Sabha, making him the new leader of opposition replacing Ghulam Nabi Azad who retires from the Upper House during the customary recess in the Parliament's Budget session starting this weekend.
A letter intimating the appointment of new party leader was sent to Rajya Sabha Chairman Venkaiah Naidu who later named the LOP.
Kharge, a Congress loyalist and a Dalit leader, was the party leader in Lok Sabha during 2014-19 when Congress did not get the LOP post for lack of requisite numbers. While the septuagenarian had spent the bulk of his political career in Karnataka assembly, he came to Lok Sabha in 2009 and became a minister in UPA-2.
Anand Sharma will continue in the position of deputy leader. When asked about the appointment, Sharma said, "This is the prerogative of the Chairperson of the Congress Parliamentary Party and we respect the decision." Kharge's appointment was a foregone conclusion but is likely to be seen in the light of denial of promotion to Anand Sharma who is the deputy leader. Sharma, as also Azad, are members of the G-23 which have sought internal elections in the party, which triggered a controversy and angered the leadership.