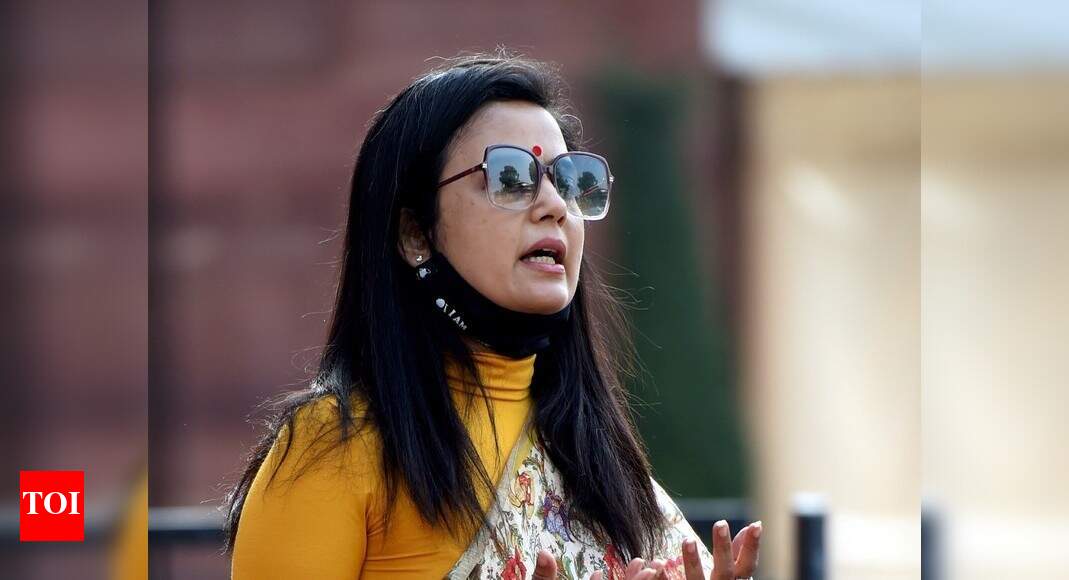 NEW DELHI: Trinamool Congress MP Mahua Moitra has taken strong exception to what she called being put "under surveillance" when she found security personnel outside her residence.
She claimed she has not been informed of any security threat and has not lodged any complaint with the police. Moitra wrote to Delhi Police on Saturday, saying she has not asked for protection. The Lok Sabha MP said, "I wonder whether we are living in Gestapo camps…" while speaking to TOI. She took to Twitter saying: "3 BSF men w/ assault rifles outside my home. Say they are from Barakhamba Road police station for my 'protection'. Still outside my home. Request Honb'le HM @Amit Shah Ji & @HMOIndia to remove immediately."
In her letter to Delhi Police commissioner S N Shrivastava, she said the SHO of Barakhamba Road police station had come to meet her on February 12 and shortly "thereafter, around three BSF personnel armed with assault rifles had been deputed outside her house."
"The conduct of these armed officers indicate that they are making notes of movements to and from my residence," she said.