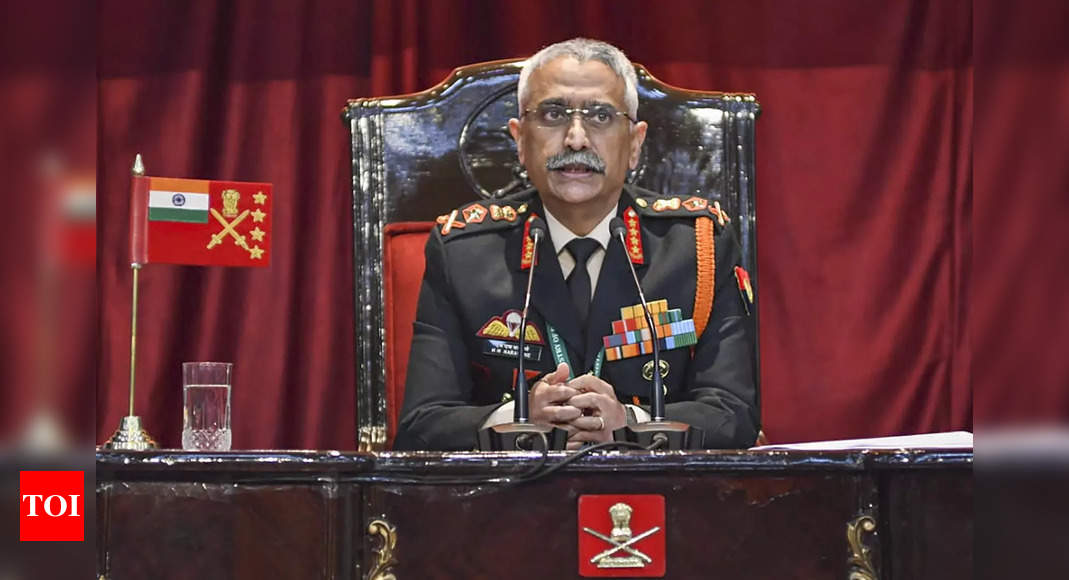 NEW DELHI: China's expanding footprint in India's neighbourhood, coupled with its attempts to unilaterally alter the status quo along our disputed borders, has created an environment of confrontation and mutual distrust, General M M Naravane said on Friday.
The Army chief said the regional security environment was characterised by China's "belligerence in the Indo-Pacific, its hostility towards weaker nations, and relentless drive to create regional dependencies" through multibillion dollar initiatives like the Belt and Road Initiative.
"The resultant Sino-American rivalry has created regional imbalances and instability," he said, speaking at a seminar on security challenges in India's north-east region.
General Naravane's strong remarks come at a time when Indian and Chinese forces are fast disengaging from their eyeball-to-eyeball confrontation on the north bank of Pangong Tso as well as the south bank-Kailash range of mountains in the Chushul sector.
The Army chief expressed concern at India's "delivery deficit" on promises made to its neighbours on improving regional connectivity. "The Kaladan multimodal transport project (with Myanmar) and the trilateral highway have both seen cost and time overruns," he said.
India's traditional longterm partner Nepal, which is going through a period of political volatility, has witnessed "heavy Chinese investment". While Bhutan has been "cautious in its approach", India has seen an upswing in relations with Bangladesh, Gen Naravane said.
"The impact of the pandemic and the ongoing security dynamics across our borders have brought about significant changes in the geo-strategic construct. It is in this evolving environment that a review and renewed focus on India's north-east is in order," the Army chief said.