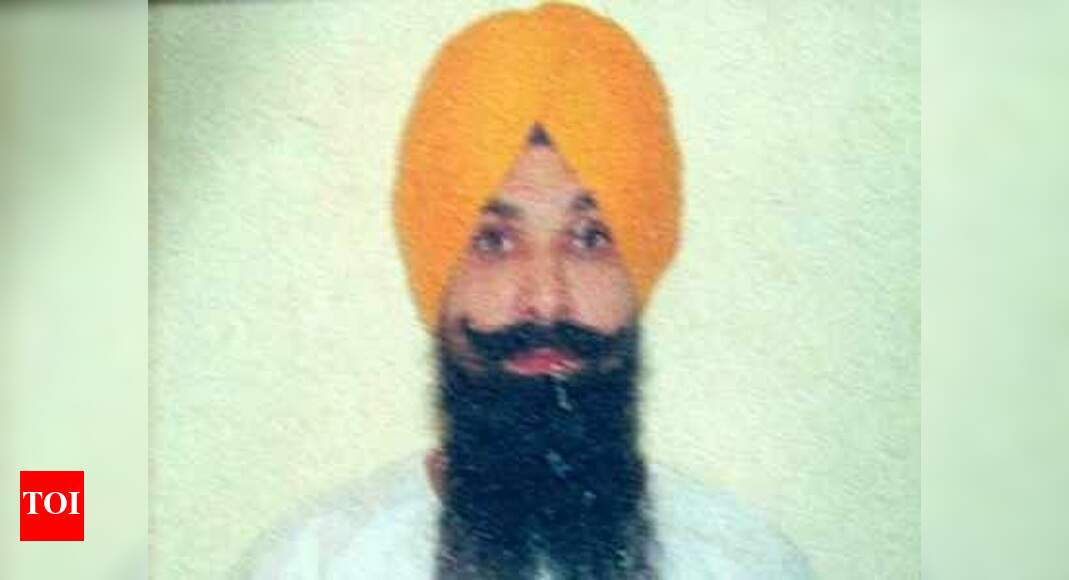 NEW DELHI: The Centre on Friday told the Supreme Court that Khalistani terror groups' past links with Balwant Singh Rajoana, given death penalty in 2007 for his role in assassination of then Punjab chief minister Beant Singh in 1995, made the prevailing circumstances in the country non-conducive for a decision on mercy pleas filed on his behalf.
Hinting at the controversy over purported remarks in certain quarters about Canada-based Khalistan supporters lending financial help and instigating protesting farmers camping at border points of Delhi, solicitor general Tushar Mehta said, "Let us not forget that he was awarded death penalty for the assassination of a sitting chief minister of Punjab over the Khalistan issue. The President has started the process of consideration and a decision will be taken on the mercy pleas filed by others on behalf of Rajoana. But the present circumstances are not conducive for a decision on the mercy pleas."
A bench of Chief Justice S A Bobde and Justices A S Bopanna and V Ramasubramanian had on January 8 deadlined the Union government to decide the mercy pleas by January 26, saying, "It is a good day to make the decision". On January 25, the bench had told the SG that a last opportunity of two weeks was being given to the Centre to take a decision.
The bench understood the government's predicament, especially after the violence by a section of protesting farmers who have been camping for months at Delhi borders with allegations flying thick and fast that Canada-based pro-Khalistan groups were funding and instigating the protesters.
CJI Bobde asked Mehta whether he could indicate a timeframe within which the President would take a decision on the mercy pleas. The solicitor general said, "The government cannot give a timeframe for the President. But in the given circumstances, please adjourn the hearing by six weeks."
Rajoana's counsel Mukul Rohatgi loudly protested and said his client had been in jail for nearly 25 years and was living under the shadow of death penalty for 14 years, which in itself was sufficient punishment to entitle Rajoana for release from jail. But the bench gave six weeks more time to the Centre to decide the mercy pleas.
Fourteen petitions were filed in 2012 before the President seeking mercy for Rajoana. The petitioners included then Punjab CM Parkash Singh Badal, Delhi Sikh Gurdwara Management Committee and Shiromani Gurdwara Parbandhak Committee. Four, including those by Rajiv Gandhi Youth Federation and Bhagat Singh Kranti Sena, had petitioned the President opposing grant of mercy to Rajoana.
Rajoana had not appealed against the Punjab and Haryana HC decision upholding his conviction and sentence in 2010. However, he moved the SC seeking commutation of his death sentence to life imprisonment saying he had been in prison for the last 25 years and was living under the shadow of death since 2007, when the trial court convicted and sentenced him.